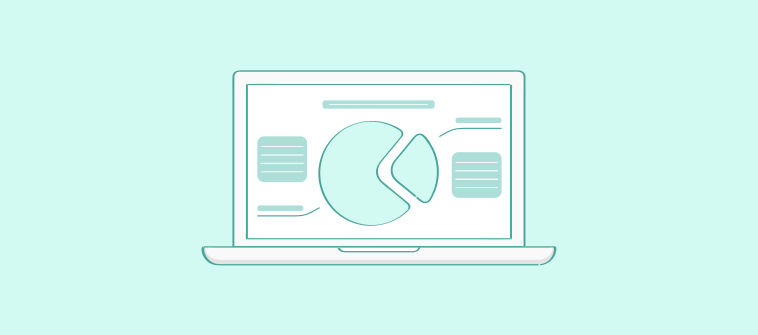 Well-developed employee training programs are necessary to meet the learning & development needs of both existing as well as new employees. It is how employers sharpen the skills of their workforce so that the latter can fulfill their defined roles and responsibilities.
Only effective training methods can translate into positive employee performance and a significant bottom-line. This holds true whether you are deploying orientation training, workplace communication training, diversity training, or sexual harassment training.
If your corporate training doesn't produce the expected results, the problem most likely lies in the approach you take. Adopt the following time-tested ways to train employees to improve their learning curve and achieve the desired business results.
Video-Based Training
Did you know that 85% of every dollar spent on classroom training is spent on delivering it? In other words, when you invest in classroom-based training, you're spending more resources on instructors and related logistics than on the actual training. Compared to this, video training doesn't entail payment to anyone to deliver training to employees. All you need to do is just plug in and play the videos from anywhere, anytime.
Apart from the cost factor, videos promote better retention on the part of learners as videos often break down complicated information into bite-sized audiovisuals. Online employee training software is a classic example of how you can impart training to employees using this powerful medium. Learning management system (LMS) is one such software that allows instructors to embed videos into the tool to aid in training.
Watch:What Is Employee Training?

Convenient Microlearning
Almost all businesses devote a majority of their time to revenue-generating core activities, and because of this, they are unable to pay sufficient attention to employee training. To make it more manageable, business owners can incorporate microlearning in training their workforce. Microlearning refers to any brief, informal, and granular learning experience such as salespersons watching an explainer video as a part of their product training.
This learning method is so flexible that it can be self-paced as per learners' convenience. Knowledge transfer becomes effortless in such a situation. One major advantage of microlearning is that it simplifies and speeds up the learning process as the training materials come in a condensed form. In addition, it enables quick assessment of learners without letting training takes up a lot of time from busy schedules.
---
Read More:- 9 Experts Explain Why eLearning Success Depends on Microlearning
---
Collaborative Learning
Regular meetings between managers and trainees provide opportunities to share organizational goals and the various ways to achieve them. Among other benefits, such one-on-one activities build trust among learners and keep them motivated by communicating the fact that the organization is committed to enhancing their knowledge. During such official gatherings, you can encourage employees to brainstorm on job-related topics to the table so that it benefits everyone present and make the process more meaningful. A collaborative learning environment where new employees can pick up hands-on work skills is always essential for any successful corporate training. It makes employee training more effective.
Learn-at-Lunch Program
It is known that most employees learn best when you put them in a relaxed learning environment. That's why the concept of 'lunch & learn' or 'learn-at-lunch' training sessions is becoming popular by the day. In fact, many businesses around the world have adopted this training method for its proven effectiveness. Instructors can give presentations, do video-conferencing, and just engage in face-to-face while the employees enjoy some kind of snacks or refreshment, not necessarily lunch. Such training sessions create a casual learning environment, which puts all the team members at ease. Depending on the tools and techniques you use to assist you in the training, you can make it interactive and engaging for everyone present there. The idea is to make the trainees comfortable and encourage open communication among themselves and with the training supervisors for positive results.
Job Shadowing
Learning by observation is one of the most effective employee training methods. In this method, which is known as job shadowing, learners are encouraged to take on-the-job training to the next level. It is useful for self-development during an internship. Unlike verbal instructions and explanations on how to perform a particular task, job shadowing encompasses a scenario in which new employees, or the shadowees, learn by observing a more senior and experienced employee at work. This employee training method provides hands-on work experience to new recruits as a part of their training process. Not only that, knowledge retention and skill development also become much easier and sustainable in this type of training as it involves direct observation of how another employee performs a task.
Watch this video to learn how to make online training engaging:

Summing Up
Training of employees, either new or old, is a major responsibility for every organization. To make the process easier and more effective, enterprises should tailor their employee training to suit the learning needs of learners. In addition to adopting the training methods discussed above, it is always advisable that you rely on a cloud-based employee training software. Such tools can help streamline and make a positive impact on your organization as far as employee training is concerned. In fact, a number of businesses are already switching from traditional classroom-based training to online training. It is high time for you to switch over to a smarter way of learning.
Do you want a free Training Software?
We have the #1 Learning Management Software for complete learning solution starting at $0