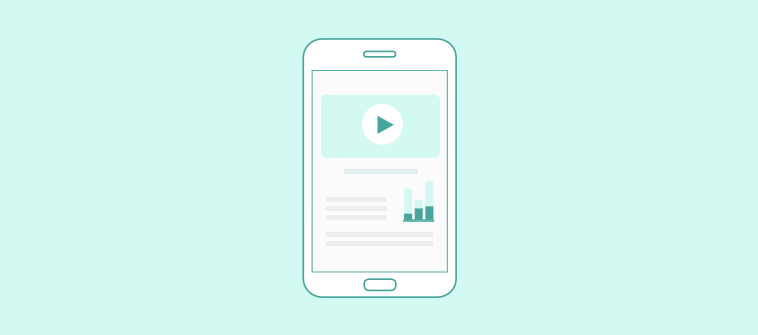 Businesses with a strong work culture of learning enjoy employee engagement and retention rates of around 30-50% higher than those that don't, says Robert Half International, a global human resource consulting firm based in California.
In fact, ample opportunities for learning and development are key to overall business success. Apart from upskilling employees and delivering higher profit margins, employee training brings many not-so-obvious long-term benefits to enterprises. Look beyond the obvious and find out below what those advantages are for a business.
Reduction in Employee Bounce Rate
It is estimated that turnover among millennial workforce costs the US economy $30.5 billion annually. No surprise that this class of workers has earned the nickname "the job-hopping generation".
This problem underscores the importance of taking effective measures to counter the employee bounce rate at present. One of them is investing quality time and resources in training employees.
Watch:What Is Employee Training?
This is because employees tend to feel valued when employers dedicate themselves to training. The employees feel their organization is investing in them because it values their potential for business growth and development.
In addition to sharpening employees' skills and preparing them for specific roles, such training programs prevent employees from switching jobs often and that too for trivial reasons. This provides a strong grip over employees and organizations are able to retain them easily. All this pays off in the long run.
---
Read More:- Employee Training for Motivation, Success, and Retention
---
Overcoming Weaknesses
Another significant advantage of employee training & development is that it helps them identify their professional weaknesses that need improvement. Every employee is hampered by some weakness or the other which prevents them from contributing to work in an optimal way and realizing their full potential. This is true irrespective of whether it is an employee in a junior post or someone in the C-suite.
When you place employees under training, evaluate them, and provide feedback, it presents them an opportunity to understand their weaknesses along with their strengths. This way, they can buckle up and start focusing on improving themselves for their career.
Change in Vibes
When employees work day in and day out on the same project or assignment, they tend to become jaded over time due to the monotony. In such a situation, training & development programs can serve as a welcome break for them. It doesn't matter whether the training is held just once or twice in a year. It will definitely change the workplace atmosphere for the better.
Of course, training is not the only means to achieve change in the lives of your employees. Still, you can make your workforce happy and satisfied through such enriching programs. For that, you may embrace an effective learning management system (LMS) that takes care of every employee training-related matter, end-to-end.
Even if you are just a startup or an SME, don't worry. You can easily sign up and start using a cloud-based LMS for small businesses right away. These tools are simple, robust, and cost-effective.
Increase in Innovation
Employee training brings yet another benefit in its trail. It offers ample opportunities for active participation among employees for brainstorming, knowledge sharing, and co-learning in a collaborative environment. This encourages them to become more proactive, creative and innovative.
Well-trained employees are more agile by nature, and they are able to respond to and handle different workplace situations readily. Their approach to work become more refined than their untrained counterparts in other companies. This, in turn, results in greater performance and productivity.
Satisfaction and Morale Boost
40% of employees with poor training leave their jobs within the first year. No employee likes to remain stagnant in their professional role year after year. They expect to move up the ladder with time and be happy about it. Training can make that possible. It can help them realize their real worth and enhance their capacity to contribute to any organization they join. As a business owner or trainer, you should offer them those opportunities.
When employees realize that they are doing the best they could and they are appreciated and valued for that, their satisfaction level rises dramatically. This gives them the much-needed morale boost to sustain themselves as well as your business.
Brand Growth
A company that makes ongoing employee training as one of its business strategies will never stop growing. Such an organization always set workplace training and development as its priority as it realizes it is the surest way to outdo its competition.
Corporate training with well-defined learning paths can enhance employee skills and performance eventually. Over time, it can transform the employees into your brand ambassadors. This gives a positive impact on your company profile and reputation. As business networks and customer base grow, so is your brand.
Wondering How to Create Online Employee Training Courses? Watch this video:
Final Thoughts
Sometimes what you see outside is not as important as what lies beneath. These half a dozen benefits that employee training brings at your doorstep are a classic example. They may not be that obvious initially. Look deeper and you are sure to find them. They are the less-talked-about among all the benefits of employee training. Leverage them using the right strategies and tools, and you'll be able to achieve a holistic development of your employees and organization.
Do you want a free Training Software?
We have the #1 Learning Management Software for complete learning solution starting at $0