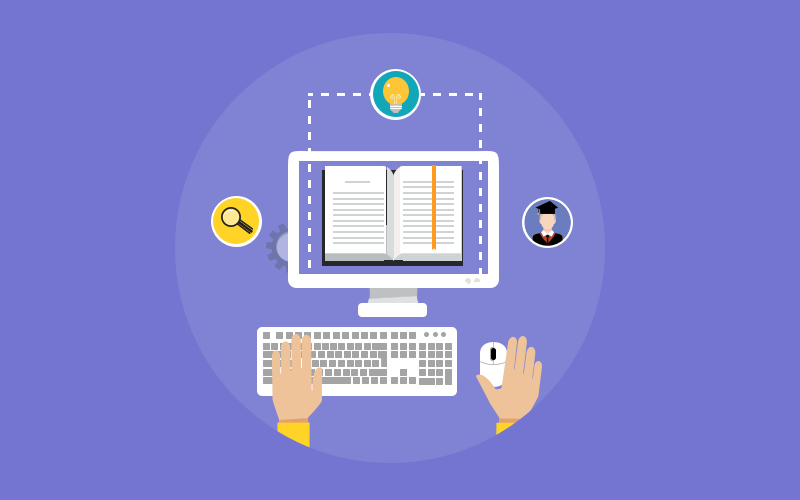 An increasing number of enterprises are turning to eLearning as a convenient and cost-effective way of training employees as compared to traditional classroom-based training. According to data from the eLearning platform Zeqr, the value of global learning management system (LMS) market will be pegged at $19.05 billion by 2022. In addition to this, 98% of organizations said they would implement videos as a part of their digital learning strategy.
Online learning systems usually require an LMS for systematic creation, administration, tracking, and reporting of training courses. No eLearning system is complete without a robust framework of employee training software. The future of online learning is already here and to give you a detailed picture of it, this post discusses five upcoming LMS software trends.
Alignment between core competencies and training
Lack of planning and commitment are some of the biggest mistakes organizations do when it comes to learning management. If enterprises are not sure why and how they are training employees, it is not going to lead them anywhere. That's why experts project that one of the biggest learning management trends will be in the field of LMS software.
Apart from simplifying learning management, such applications will encourage active participation from C-suite executives, and increasing collaboration between them and the human resources in the development of well-defined learning processes. Going forward, such a learning system will adhere to the core competencies of every organization to deliver strategic business results.
Watch this video to learn more about LMS:
Emphasis on experiential learning
As we move ahead in the year, we will see eLearning further replacing the restrictive traditional learning methods. Instead, there will be increasing emphasis on eLearning activities that are based on experiences. Simulation-based learning, case studies, and branching scenarios are some of the LMS trends that both instructors and learners can expect to see more of, this year.
Such learning activities help retain knowledge and put it to practical uses. They equip learners with better workplace skills and help them overcome different stressful problems related to their jobs. All this helps produce a competent workforce who is capable of handling various workplace situations.
Move toward personalized training content
Cameron Bishop, President & CEO of SkillPath, a leading provider of business learning & development solutions, said that organizations need personalized training that incorporates cutting-edge technology, supports professional development, and encourages employee engagement. Such training can effectively provide skills that match learning requirements in a high-tech world.In 2020, many organizations will continue the drive toward personalized training as a break from the blanket approach to training in the past. Content will be tailored to the specific needs of each learner and department. When learning is tailored to an individual's strengths and focused on their success, they are more likely to actively engage with the process.
Technologies such as artificial intelligence (AI) will be at the forefront of tech-powered personalization in eLearning. This will result in better learning management, employee development, and employee performance by leveraging all the benefits of a learning management system.
Interactive video-based learning
Business owners and digital marketers had realized the power of videos long time back. The good news is that we will witness further reinforcement of this medium in eLearning in 2020. As videos take center stage, an increasing number of LMS platforms will be seen integrating videos in almost all their learning systems.
Thanks to the growing popularity of the cloud, instructors can now integrate training videos in a leading SaaS-based learning management system, and make learning easier and entertaining for learners. This, in turn, makes knowledge retention effective. All this provides a new dimension to eLearning for organizations in any industry.
Collaborative learning environments
Another major highlight of 2020 in terms of learning management system is heightened pace of knowledge exchange and co-learning in a collaborative eLearning ecosystem. There will be seamless pairing of one LMS with another LMS for more robust systems rather than being standalone platforms. Learners will now be able to learn and work together on group projects, and share opinions and feedback much better than ever before.
This transition will mark an important phase in the eLearning marketplace as it expands the horizon of online learning with additional training resources. Learners are set to get an enriching online training experience out of this development.
Over to You
These trends are projected to set the tone for employee training software around the world this year and hopefully beyond. Enterprises would do well to re-evaluate their existing employee training platforms in light of this development and take appropriate actions. Only then they will be able to stay relevant and on top of the learning management game through the deployment of effective learning & development technologies for their employees.
Do you want a free Training Software?
We have the #1 Learning Management Software for complete learning solution starting at $0