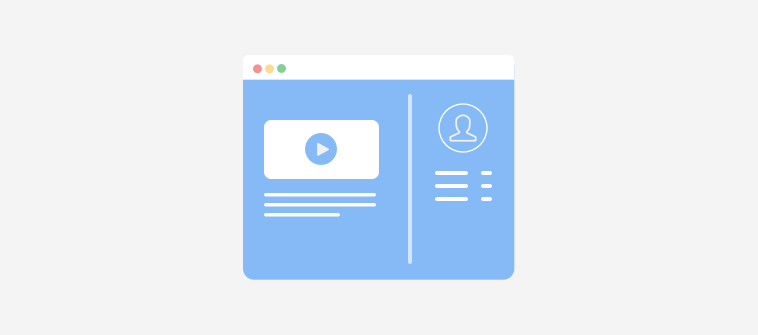 Imagine a child on its first day to school, excited but nervous, hopeful but jittery, all at the same time. But as time passes, it settles down and starts enjoying every moment of its school life. It is not without reason that we say school days are the most precious.

Similarly, the first few months of new recruits in a company are crucial, and it is up to you to make them worthwhile.

A smooth onboarding ensures that new hires get a full-fledged support system from day one so that they can blend well in your work environment and contribute to your organizational goals. On the contrary, ineffective onboarding can tarnish your image, inciting the new recruits to leave the organization within six months or even less. Poor onboarding equals low employee retention, which eventually shakes the foundation of your business.

With the unemployment rate in the US dipping to a drastic 3.7%, the lowest since 1969, retaining worker has become a priority today. Shocking as it might sound, it takes $3K to $18K to find a replacement for one employee, which is detrimental for any business.

To save yourself from a situation where you have to shell out more money to hire new candidates, it is best to take actionable steps that prevent your existing employees from leaving.
---
Read More: LMS Software: An Overview of The Pricing Structures
---
Establishing a competent training program using an online LMS is a sure-shot way to provide employees with organizational, technical and social onboarding.
Let's see how a learning management system helps you effectively and rapidly bring employees onboard:
Multiple Device Compatibility


The best part about LMS is that it helps you to create a course that can be accessed on various devices such as mobile phones, tablets, and laptops. For employees, it is an advantage, as they can go through the training material as per their convenience without any restriction of time and place.
Personalized Training


With the right learning management system, you can create online classrooms that show the assignments, pending training sessions, updates, etc. to your employees. Furthermore, learners can create their login credentials to sign in to the web-based classroom. It enables them to access the courses or quizzes they need and also shows them their previous scores, sessions taken till date, certificates, etc.
Learning Paths


An effective LMS lets you create well-defined learning paths for different courses. These paths guide your learners from the basic to the advanced version, thus ensuring that they get a complete understanding of their training. Building a proper learning path can transform your employees into experts in a short period.
Surveys and Quizzes


Another important aspect of employee onboarding is to make them feel that they are an integral part of your organization and that their feedback matters. The right learning management system empowers you to launch surveys and capture feedback on your training sessions. Besides this, you can also include quizzes in your online training to assess knowledge retention of your employees.
To learn how to create and share quizzes for online assessment, watch this video.
Centralized Training


With LMS, you can remain unperturbed about training multiple teams at the same time. A comprehensive training software allows you to organize trainees into groups and enable them to take training sessions on a centralized platform. You can add as many learners as you want in groups and for each group, you can assign an admin who is responsible for sharing reports, setting reminders, assigning tasks, etc.


Advanced Reports


When you create online training, questions such as who has taken your training sessions, how much time they have spent on a particular course, how have they performed, etc., might pop up. LMS provides you with accurate answers in the form of insightful reports both for each individual and groups. On the basis of performance, you can issue certificates to your employees, as a token of appreciation.

---
Read More: Why is SaaS LMS Worth Considering?
---
Importance of onboarding

The first six months of new recruits are crucial because they are the most vulnerable during this time, which significantly increases the probability of turnover. In a survey carried out by SHRM, 23% of the respondents were of the view that they would have stayed on the job if they were provided with clear guidelines on their roles and responsibilities. This demonstrates why onboarding is important to retain employees.

Onboarding helps you educate the new recruits about your firm's policies, rules and regulations and most importantly inform about their roles and responsibilities and bring them up to speed.
Wrapping up
Cutting long story short, onboarding can make or break your business. It gives you the opportunity to make the initial year of your employees positive and productive. For an impressive onboarding, implement a robust LMS that will help you empower your employees with the right knowledge about your firm and about what is expected from them.
Besides this, a helping hand and a smile work wonders in making new hires feel comfortable at the workplace.
Do you want a free Training Software?
We have the #1 Learning Management Software for complete learning solution starting at $0