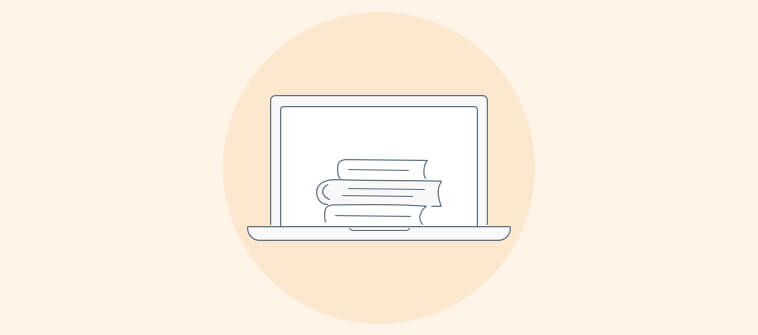 If you've tried to design an eLearning course, you may have realized that it's a time-consuming process, especially if you're doing it for the first time.
While you may find it challenging to choose the right design model, managing the eLearning design project till the end can be stressful at times.
The success of such a course has a lot to do with its design. This remains true whether you're designing a workplace training course or a web design course. An appealing design can keep the learners hooked to the course until the end. This results in successful learning.
Considering this, in this post, we'll be discussing how to design an eLearning course for success. This will help you get it right the first time. Read on to find out.
Designing eLearning Courses: 10 Essential Steps to Follow
1. Conduct a Needs Analysis
Kick-start your eLearning course design journey with the necessary research. Analyze and understand your target audience and their learning needs. This will give a fair idea of what to include in your instruction design.
The idea is to design content with your would-be participants in mind. Ask these questions:
Who is your audience?

What are their knowledge gaps/learning objectives?

What are their preferred learning styles?

Which learning environment will work best for them?

What are your expected course outcomes?
This will set the stage for your eLearning course development.
Bonus Tip: Qualaroo by ProProfs can help you ask the right questions at the right time to your target audience. You can deploy this feedback collection tool to hear from them and discover their learning needs.
---
Read More:- 8 Ideas to Create Engaging eLearning Courses
---
2. Decide on Your Instructional Plan
Based on the needs analysis, you can now work on your plan of instruction. At this stage, you basically decide the course structure - topics you should cover and their layout. Instructors usually use the storyboarding method to have clarity on what they want to develop.
Elements such as the number of topics in each module and their length are visualized at this time. With the learning needs of your audience as the base, you decide the delivery models such as text or videos, and expected outcomes tied to your business goals.
Such a lesson plan lets you stick to a standard instructional pattern for effective learning.
3. Gather the Right Content
You may have access to more than one source for your eLearning content. It can be your existing materials or online resources. Don't, however, equate volume with content quality. Be particular about what information you choose to use.
The more the variety of content, the better for your audience. Include images, audios, videos, infographics, and other files for learning efficiency. Depending on the amount and type of content you managed to find, you can develop a curriculum around them.
For more on content gathering, refer to this practical guideline.
eLearning software tools are an essential part of online course design. They enable you to build a course bit by bit according to your instructional plan and bring it to life. For example, ProProfs Training Maker comes equipped with an eLearning authoring tool that lets you easily create custom eLearning designs for online courses, lessons, and tests.
That's not all. You can even add quizzes, surveys, MP3 & MP4 files, learning paths, collaborative tools, and many more. In other words, you can create, organize, share, and track eLearning programs with the help of such tools. Best of all, you can do all this on a single centralized and secure dashboard.
Watch How to Choose the Best SaaS LMS Software

5. Develop a Prototype
An eLearning course prototype helps ensure that you are going in the right direction with your course development project. It is a preliminary version of what the final product would look like. Therefore, you can make all the changes to the prototype that you think are necessary according to your goals.
As a sample of your future course, it presents a good opportunity for a review by all your team members.
Take this chance to course-correct your product before you draft the final version. Whether it is the placement of menus and buttons or the use of white spaces, you can fine-tune everything during the prototyping phase.
Here is a quick guide on how to perform rapid prototyping of a scaled-down but real version of your course. You can apply this method to courses having a complex structure or subject matter.
6. Create an eLearning Course
Once your team approved the prototype, the next step is to get down to business - creating the actual eLearning course. It is time to actually put all the content you've arranged earlier into the course. Your stated learning objectives will be the guiding principles at this step.
You may use one of the following popular eLearning design models for best results:
Each of these models has its own advantages, and you should consider the learning needs of your audience and business objectives to choose the right one.
Watch What is eLearning and How Can It Help You?

7. Take Feedback from Team Members
After you've created the course, it is time to take inputs from your team members - such as graphic designers, instructional designers, subject matter experts, project managers, and quality analysts. This is a critical part of the review process to ensure that you achieve your shared project objectives. You can use a good feedback tool for the same.
During this exercise, it will become clear whether you are adhering to the course objectives, or where there are any major design flaws, which you perhaps didn't notice earlier. It will also become apparent whether all the components of the course are in the right place and serving their purpose.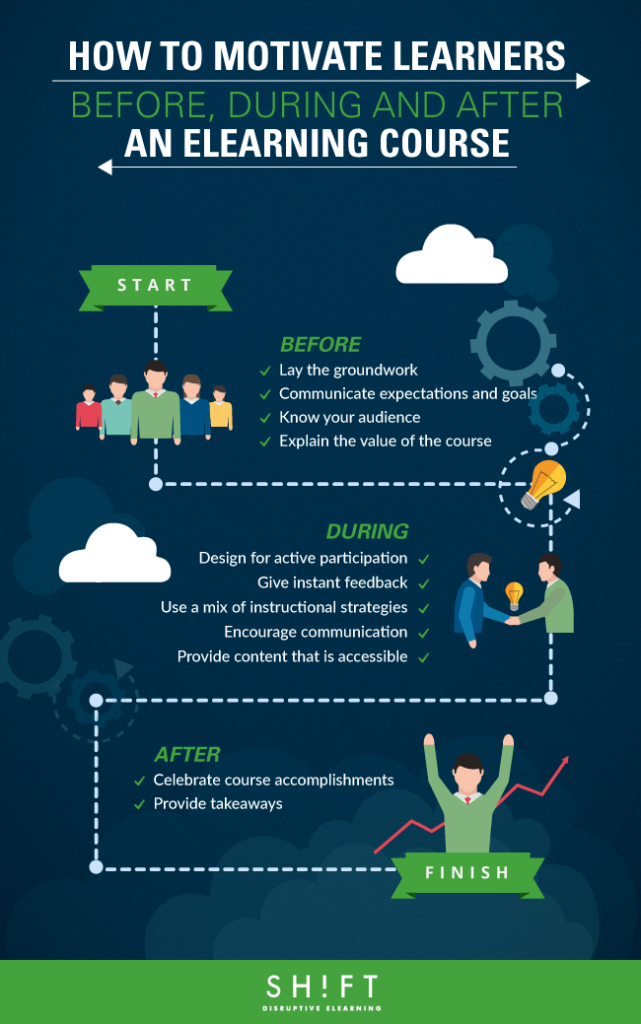 (Source:elearninginfographics)
8. Perform a Pilot Test
A pilot test of the course should precede the final release. This will help you gauge how your audience will receive it later. Here are the steps to follow:
Select a handful of people for the pilot test. Preferably, they should be from among the people who would be using your course in the future.

Track participation, engagement level, and completion rate.

Observe the interactions between the learners with built-in Q&A tools that some applications such as ProProfs offer.

Collect feedback from the learners about what they think about the course using survey forms.

Depending on the pilot test results, you can either take the course forward right away or make changes to improve it.
9. Roll It Out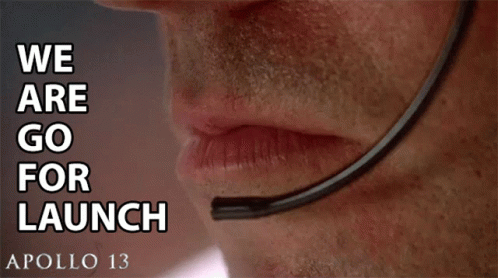 You've invested everything in coming up with the course, so you want to make the launch as good as possible. Now we have come to the final implementation stage of the eLearning program. After testing it on a small scale, you are now set to make it accessible to a large audience.
Although you should create a buzz around your work much before the D-day, you need to run an advertising campaign as soon as you roll the course out. For example, you can make announcements about the launch on social media in addition to email communications. This will ensure that the information reaches the right audience at the right time.
---
Read More:- The "How" and "Why" of Learning Outcomes in eLearning Courses
---
10. Evaluate the Course
All course creators would certainly want to know how the audience receives their product. The best way to find out is by using metrics. Measure the engagement, interactivity, effectiveness, and success of your eLearning program.
You can deploy surveys for user feedback. Such surveys can feature a variety of questions to gather insights and determine the ROI of your program. Using the right tool, you can create engaging surveys easily.
Some of the top eLearning course software also offer reporting & analytics tools, so you can definitely leverage them.
If you're satisfied with the evaluation, you can certainly think about the next course of action, maybe a second installment of the course.
Ready to Design an eLearning Course?
You should… because it's a rewarding experience, if you do it right.
These tips on how to design eLearning courses cover what course developers need to do to launch a successful course. When you design a course in the best possible way, you are increasing its relevance and usability.
If you're an instructional designer or an eLearning expert looking for the right eLearning course authoring software, we can help you.
Take a tour of ProProfs LMS and call (855) 776-7763 (toll-free) to speak with one of our representatives. You can also fill out and submit this contact form.
Do you want a free Training Software?
We have the #1 Learning Management Software for complete learning solution starting at $0