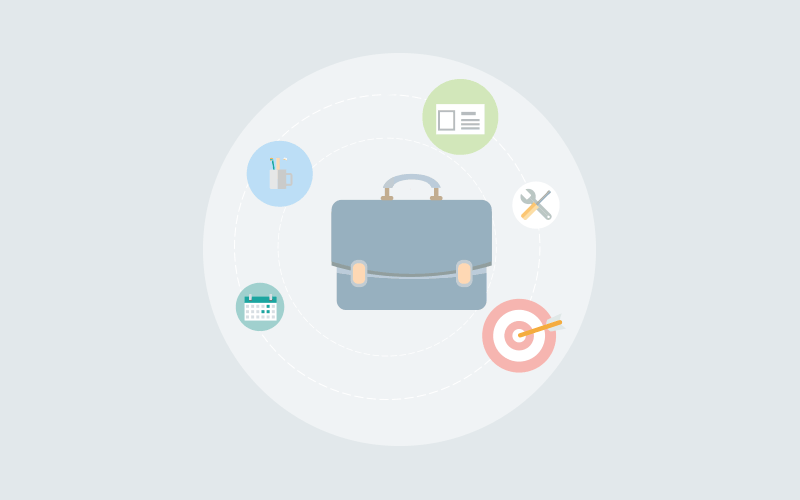 Tin Can Api is a new eLearning standard that is changing how organizations create and conduct their training programs. If your company is using a Learning Management System (LMS) or is planning to use one, then knowing how Tin Can API works will help you create and manage your trainings better.
What is Tin Can API?
Watch This Video

Tin Can API is basically a set of procedures that allow different learning management systems to communicate with each other. By communicate, we mean that the different systems can easily share learning data between them. Besides this core functionality; Tin Can API has many uses, which our beginner's guide to Tin Can API explains in more detail, for companies who want to improve their employee training programs.
How does Tin Can API help organizations?
1) Enable interoperability of systems
In a corporate set up, we are always working with different kinds of software. This is true for training departments, where your instructors are constantly jostling with different eLearning authoring tools - a quiz tool to create assessments, an LMS to build courses, survey tools for employee evaluation and so on.
While working with different tools is in itself a challenge, what makes instructors cringe is if the content and data is not interoperable between the different tools and systems.
---
Read More:- A Beginner's Guide To Tin Can API
---
Why is interoperability important?
Let's say that you've created a course with an authoring tool such as Captivate, now you want to deliver this course to learners via a different learning management system such as ProProfs Training Maker. In this case, you will be able to easily import the content into ProProfs.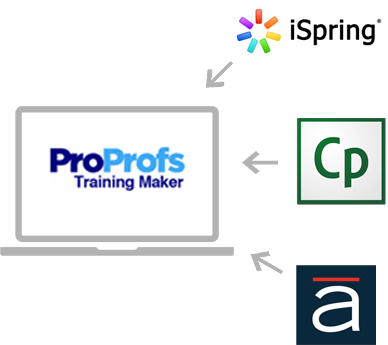 Now, let's say you want to do more and also view the Captivate course reports in ProProfs. You can do this as well, since both ProProfs and Captivate are Tin Can compliant LMS - making data interoperability possible between the two systems.
As a result, your data is not locked in one system. You can keep using different eLearning software, reporting and authoring tools to create and deliver courses to learners, while still being able to share and track the learning data in one central place - the Learning Record Store (LRS). Read on to know more about an LRS.
2) Centrally track learning interactions of employees in an LRS
The Learning Record Store is a centralized reporting tool that comes integrated with most LMS, and helps you store and track interactions of learners with your course content. These interactions tell you not only the test scores of learners but also whether they watched a video, clicked on an image or read a PDF, which was part of your course. Recorded as Tin Can Statements, learning interactions in their most simplest form are expressed as: "Subject" + "Verb" + "Object". E.g. John watched a video; John clicked on an image and so on.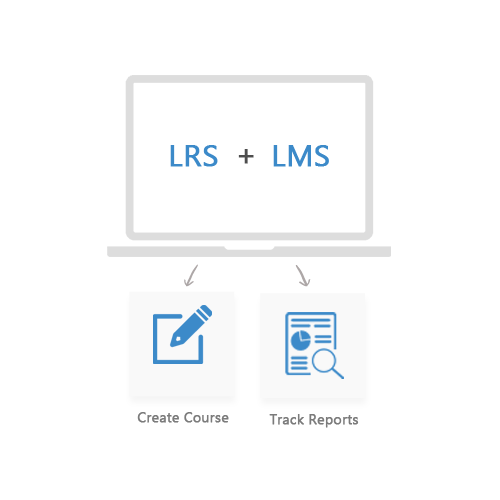 How does an LRS help in training?
The success of a training program depends on its impact on learners. But how do you measure the impact of your training courses? This is where the learning data in the LRS comes into play.
The learning data stored in the LRS is a much more sophisticated than the average course report provided by learning management systems, which are not Tin Can compliant. This data helps you form an accurate picture of how you learners experienced your course.
For instance, let's say you have an image with a tool tip in your course. Every time a learner scrolls over this image, a short text appears explaining more details about the image. Now, you want to know the exact number of learners who scrolled over the image to understand whether you learners are interacting with that particular image in your course.
With an LRS, you can track all such minute interactions, which was not possible earlier with just a SCORM-compliant LMS. This data gives you an understanding of learners' engagement with your course content, which helps you accurately identify the impact of your course on learners.
3) Make informal learning a part of training
You as an instructor can "form a complete picture of an individual's learning experiences" with Tin Can API. Now, what does this mean?
By learning experiences, we mean the different ways in which your learners understand and comprehend a topic. The course is not always the only study material that learners access to master a topic. They might watch a video on it, read an article on it online, attend a conference session or learn in some other way.
The good thing about Tin Can API is that you can track all the learning activities of your learners - even those that happen outside the LMS Software - and view them as reports in your LRS. As an instructor, you will have access to a detailed record of real-world learning experiences that your learners go through, everyday.
4) Calculate training ROI more effectively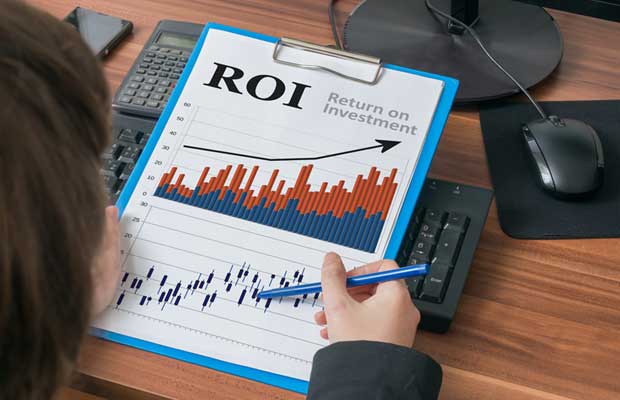 Corporate instructors and training professionals are often asked about how their training programs are benefiting the business. One of the ways in which they can show the ROI of training is by producing employee performance metrics pre and post-training to the management.
But gathering the metrics, especially in a large organization where learning data is scattered in different systems, is a challenge for instructors.
Tin Can API solves this problems as instructors can track the data of all learning experiences (even those that happen outside the LMS) in a centralized learning record store. The LRS consolidates data from different sources, which includes, learning management systems, assessment tools, mobile devices, classroom environments and even social learning platforms.
As a result, instructors have centralized access to extensive and quantifiable learning data; which they can use to calculate training ROI more effectively.
Conclusion
At ProProfs, we worked hard to fully integrate Tin Can API with our LMS. This helps you view the learning data of courses you have created with other learning management systems, such as Articulate, Captivate, iSpring or any other LMS, within ProProfs.
We are also almost ready with a native LRS, which will allow you to import and store the learning data from different systems in ProProfs.
Do you want a free Training Software?
We have the #1 Learning Management Software for complete learning solution starting at $0