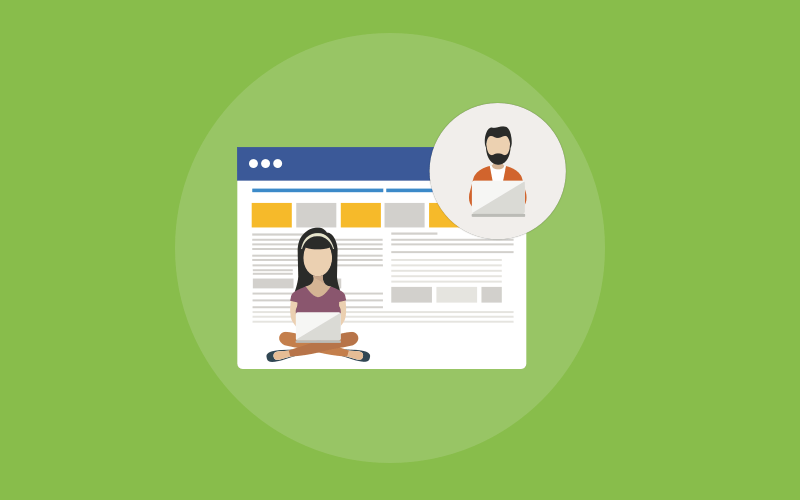 John Ray was super excited when he got into a renowned US State University to pursue a career in the field of engineering. But after his freshman year, Ray decided not to continue with it further. Reflecting on that decision one year later, Ray says he left because there was "too much focus on text-based teaching." The high cost of college was also a factor, he said. "I wanted to become independent, start working while studying and come home with a paycheck."
Ray is not the only one who dropped out midway. Believe it or not, the number of students in the US who leave college every year is rising at an alarming rate. According to National Student Clearinghouse Research Center report, 31-million students who enrolled in college in the last 20 years left midway without receiving a degree or certificate. Similarly, a Harvard study found out that 56% of students complete four-year degree within six years and a mere 29% of students complete two-year degrees within three years.
Wondering why are so many students dropping out of college? The reason is lack of student-centric learning.
Whether you teach school students, PhD students or working professionals, engaging students engagement is a challenge. And online teaching is no different because it lacks emotions, verbal queues and instructors don't get the opportunity to interact with their students.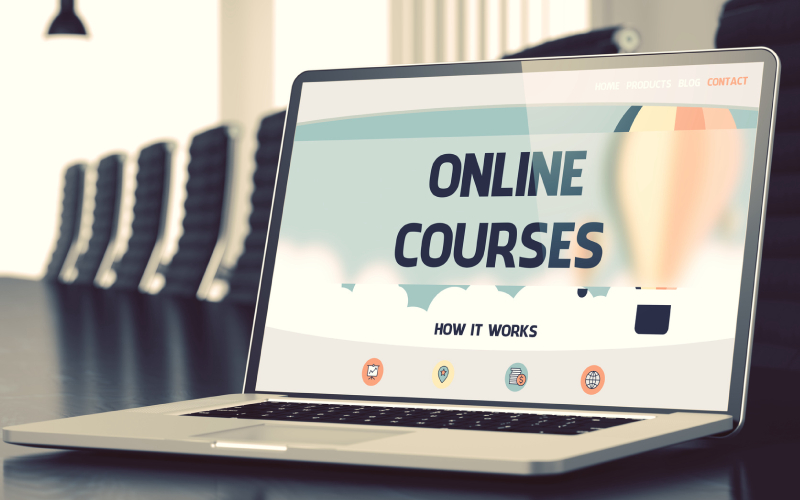 Recently, I came across an article which stated that the average completion rate of massive open online courses (MOOCs) stands at 7.6%. Although, the data was shocking it proved that keeping online learners engaged isn't easy. While there are varied factors (such as interest, perception, desire, self-confidence, patience, persistence etc) affect a student's motivation to learn, but usually, learners drop out of a course when the content or the online instructor fail to meet their expectation.
Want to bring down the learner dropout rate and make them come back for more? Take a Look at the Below-Mentioned Strategies
Create Easy To Digest And Manageable eLearning Courses
Frustration is also one of the reasons why learners drop out of online courses. It's true that frustration can hamper learner's self-confidence and even disconnect them completely from a course.
Content heavy courses or learning modules overwhelm the learners and cause loss of interest. Create a course comprising manageable units that are spread out over time. Instead of making it mandatory for the learners to complete the course at one go, dividing it into smaller chunks will offer them the flexibility to complete it as per their convenience.
Allow your students to progress at their desired pace without worrying about keeping up with their peers. This will make them more confident and master the learning objective without feeling pressurized.
Support Varied Kind Of Learning Needs
It's true that no two students would follow the same learning style. While some may prefer to go for a text-heavy elearning module, there will be many who would prefer multimedia presentations to learn concepts. To improve online learner retention and curtail the dropout rate, it's important to use a learning management system (LMS) tool that can cater to a wide range of learning needs.
When you include a wide range of assessment methods (such as multiple-choice formats, scenario exams etc), it will surely benefit the learners.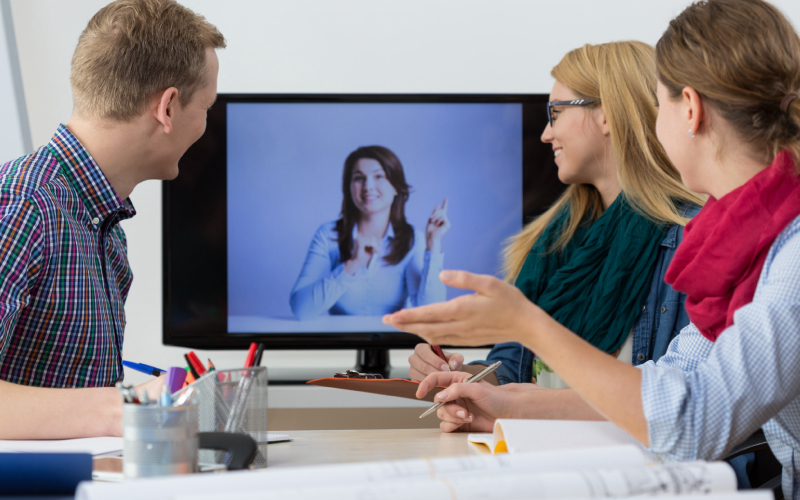 Allow Discussion And Peer Collaboration
Online discussions have tremendous educational potential. Via active engagement in discussions, students witness a significant rise in their knowledge. Enhanced critical thinking, knowledge construction and improved social skills are few of the key advantages of online discussions in the world of elearning.
You can assign students to learning groups based on the time zones they are in so that they can engage in real-time collaboration activities with other learners. This encourages students to work together towards achieving a common target.
It gives learners the chance to gain knowledge from peers and also add key social learning element that improves engagement. Online collaboration is an excellent medium to share ideas, feedback and personal experiences which makes the students feel as a part of an active online learning community.
Offer Self-Study Options
There will be instances where the students do not have time to attend an elearning seminar or fail to commit to weekly online discussions. In such a scenario, offering self-study options to your learners is a wise choice.
Provide links to online resources, easy to download learning activities, modules etc that they can use to supplement their learning.
Make Your Content Visually Appealing
One of the common challenges every online instructor faces is to create learning material that engages, inspires and maintains the interest level. If you feel that your learning material is dry in nature, you can add a dash of creativity by embedding video, images, PPTs, infographics etc.
It will help you address core concepts or support the specialized subject areas and knowledge will be retained for a longer time. Always create a course keeping the learner's perspective in mind. You can keep the visual aids on the right-hand side of the screen because online readers usually prefer to go from left to right. This will let them learn concepts in an orderly manner and won't have to guess what the image is all about.
Regarding the use of fonts, this is dependent on the amount of text you are planning to put in one slide. Leaving considerable white spaces around the text is the best practice to follow because this makes it easy for the online learners to understand.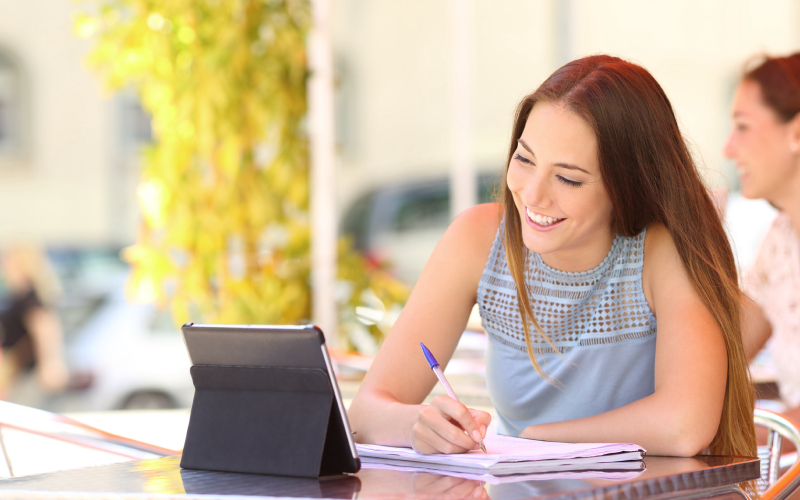 Provide Mobile-Ready Courses
We live in a mobile-driven world and people prefer to use their smartphones more as compared to their computers. Create courses that can be accessed from mobile devices such as (Android, iPhone, iPad etc). Leveraging a learning management system or an elearning authoring tool that will allow the students to access the content on their smartphone will make learning convenient and give you an edge over others.
According to McGraw-Hill Education, the learning habits and preferences of students are shifting toward digital. Mobile learning is the future of elearning because every 3 out of 5 college students now use smartphones to study.
---
Read More:- Delivering SCORM Learning on Mobile: Few Things to Remember
---
Enable Tracking of Learner's Progress
I would suggest the use of an LMS Software that allows monitoring the student's progress. A modern elearning platform should be used that will assist the instructor to evaluate the students learning progress by keeping track of the grades from a quiz, test without going through the hassle of tedious paperwork.
Conclusion
An online educator should make necessary adjustments to their teaching methodology which although may not be easy but definitely not impossible. The issue of online learner dropout is a pressing one but by spending time to implement a well-thought-out plan student retention can surely improve.
Do you want a free Training Software?
We have the #1 Learning Management Software for complete learning solution starting at $0