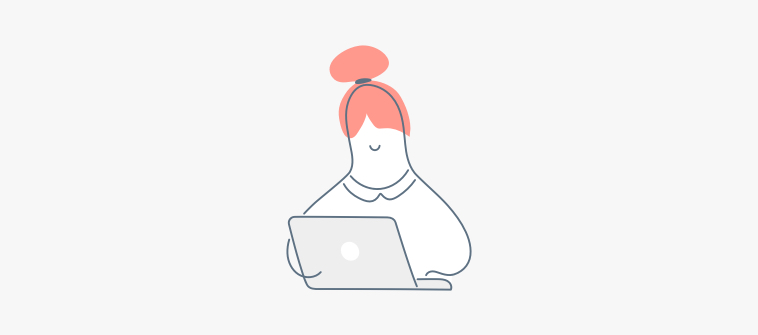 With the breakthroughs in communication and artificial intelligence technology, almost every aspect of our life is undergoing rapid transformation, including education. Digitalization has also revolutionized how we deploy training and learning.
Gone are the days when education was limited to books and lectures and involved in-person instructions, home assignments, paper-based exams, use of hard course materials, and classic pedagogy.
Enter the 21st century.
The education sector today is no longer bound to traditional classroom learning. It has been successfully integrated with the internet for a flexible, engaging, and effective learning method. E-Learning is a game-changer in the education landscape.
We take a look at how e-Learning is rapidly transforming education and, in the process, give you a clue as to how you can be a part of this success story. Let's dive right in!
---
Read More:- 8 Ideas to Create Engaging eLearning Courses
---
What is e-Learning?
What is eLearning and How Can It Help You?

For those who aren't yet well-versed with the term, e-Learning means electronic learning or online learning. Sometimes, it is also referred to as web-based learning or computer-based learning.
It is based on formalized learning that utilizes digital devices such as tablets, computers, laptops, and smartphones connected to the internet, to conduct training or online classroom sessions. This is a great way to learn anything, anytime, and anywhere.
Think about some sort of educational content that you may have consumed from a website or YouTube. It can change the way you look at learning.
With the advent of e-Learning, the demand for online courses is also on the rise. Instructors are creating virtual learning environments and adding courses. Learners, on their part, can simply access them by logging in remotely.
Here's a brief timeline of the evolution of technology in education:

(Source)
Enough of time travel! Let's now see how e-Learning is playing a lead role in transforming the education system.
Take a look at some of the key features and benefits that have made e-Learning the talk of the town.
Anytime, Anywhere Learning
In this fast-paced and competitive world, every student must stay updated with their field of study.
With the advent of e-Learning, now it's quite easy and convenient for learners to acquire knowledge. Here, a learning management system or LMS can prove handy. This tool lets learners join online courses whenever they want and from wherever they are. An LMS is accessible from anywhere, anytime, and on any device. So, you don't need to disturb your daily schedule.
Moreover, online courses keep changing according to the learning & development trends. Online platforms such as SaaS LMS make it super easy to update the courses. Instructors can import existing content or leverage a library of customizable courses and templates that some vendors provide.
Interactive Learning Experiences
Watch This Video

It has been proven that students learn best in the midst of their peers. Interactive learning experience or social learning is commonly found in groups and teams. For example, a group of students working on a group assignment tends to put their minds together and work collaboratively.
Unfortunately, it's impossible to acquire interaction skills simply by watching videos or reading books. It requires the active participation of learners.
Many people hesitate to interact face-to-face, which is a weakness. e-Learning provides a great platform to interact with people and helps them cope with shyness and social anxiety.
---
Read More:- Top 6 Trends Driving eLearning in 2020
---
You can deploy simulations, games, branching scenarios, 3D walkthroughs, and more that they can learn in teams and groups.
Online collaboration tools such as ProProfs Collaborate can prove handy in these situations. It is a Q&A-based online community that facilitates knowledge exchange and joint problem solving while learning in a group.
Instant Feedback
Another way e-Learning has revolutionized education is by allowing instructors to get instant feedback from learners. Some of the best learning management systems available today offer survey tools. Instructors can add survey forms to courses, lessons, and tests, and gather feedback from participants, for example, on the quality of the content.
Based on such responses, course creators and instructional designers can work toward improving the e-Learning material. All of this can help make teaching more engaging and effective.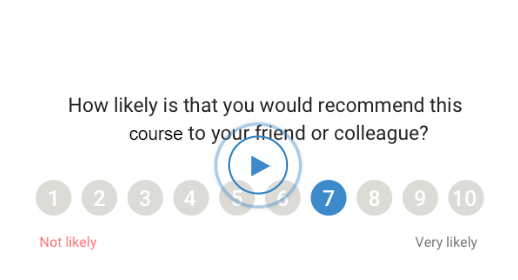 Better Knowledge Retention
Every individual is unique and has different learning capabilities. Some people like to study through reading notes while some are more comfortable watching videos. Some people are slow learners, while some pick up quite fast.
In a traditional learning environment, the instructor gives instructions to everyone at the same pace. However, e-Learning allows learners to access study material multiple times. For example, if a learner is not getting something, they can revisit it as many times as they need and can present their doubts to the instructor too. This helps in increasing their learning abilities and retention rate.
Some of the effective techniques that help in knowledge retention are:
Microlearning: Bite-sized videos, online training tutorials (how-to articles, stepwise guides) and podcasts
Gamification:

Game mechanics, such as points, levels, timers, badges, leaderboards with goals

Learner-generated content:

Getting learners to create or regenerate content based on what they've learned in the form of presentations, social media posts and more so that they can recall the information

Visual summaries:

These can be in the form of graphics, charts (based on data on any topic), infographics, and mind maps.
The Rise of e-Learning During COVID-19
global pandemic is hitting hard every industry and has already affected the world economy. To flatten the curve, lockdowns have been imposed in all the major parts of the world, affected by the virus. Everything has come to a halt. This has highly impacted the world's education system as well.
This global outbreak has led to the shutdown of all schools and colleges across the world. More than 1.2 billion children are out of their classrooms and are adapting to an e-Learning environment.
E-Learning or online learning has become the most viable solution to the problems in the education sector triggered by the pandemic.
Now students can attend classes, interact with their teachers, and access online resources sitting at homes. This wouldn't have been possible had there been no such technology as e-Learning.
Key Takeaways
Considering all these significant advantages, it is not surprising that e-Learning is the most preferred method of learning for modern learners. It saves travel time, it is engaging and remains accessible round the clock. In fact, there's something new each day that e-Learning has to offer to students and teachers alike.
The choice between e-Learning and classroom learning still remains yours, save the fact that this global pandemic leaves you with no choice but to go with the flow of time.
Do you want a free Training Software?
We have the #1 Learning Management Software for complete learning solution starting at $0