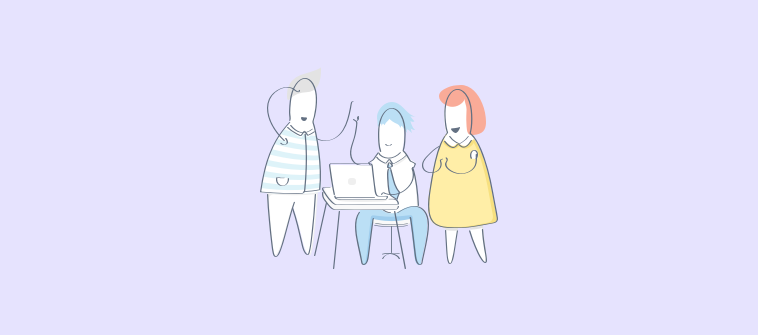 "True hospitality consists of giving the best of yourself to your guests."
Did you ever receive complaints from customers about your staff's impolite behavior, delayed response to order, poor table management system, or poor customer support? It is often a sign of inadequate or no training on the part of your employees.
No matter which department we are talking about, any sub-standard and unexpected service in your hotel or restaurant can sabotage your business.
As a matter of fact, 40% of employees in the hospitality industry who received poor training leave their positions within the first year. When a hospitality business invests a sizable portion of its budget in employee training, it not only checks rapid turnover but leads to customer satisfaction and business growth.
To ensure that you don't have to struggle with common issues such as skill shortages, retention, and unhappy customers, you need to provide systematic hospitality industry training to your employees. This is where an online training software steps in.
---
Read:
Corporate Training Software: What It Is and Why You Need It
---
What is Hospitality Industry Training Software?
It is an integrated online learning management system (LMS) that helps you create and share online courses with your employees as well as track learning progress, view reports cards, and reward certificates. You can do all of this using just a single virtual classroom dashboard.
Whether you run a local restaurant or an international hotel chain, hospitality training software can help you streamline training programs in a big way. It makes learning more engaging for course participants and effective for your business objectives.
Cloud LMS for Hospitality Industry

While traditional classroom-based training hasn't lost its charm yet, the implementation of eLearning across U.S. companies has seen impressive growth in recent years. This is primarily because a cloud-based LMS for the hospitality industry, such as ProProfs Training Maker, can transform the way you conduct employee training and help you achieve SMART goals.
In addition to making the task of building course content a breeze, web-based employee training software for corporate hospitality training offers a flexible approach to training and learning. It allows learners to pace what they learn, when they learn, and where they learn, thereby enabling them to strike a fine balance between the demands of a learner and an employee.
A Glance at Hospitality Training & Development Trends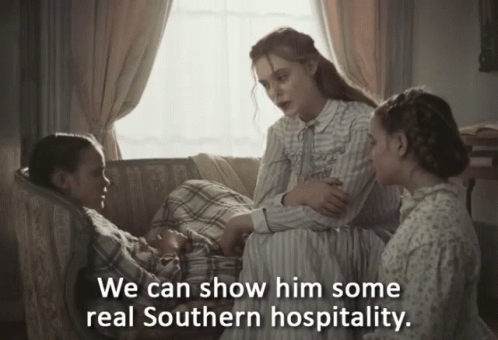 According to the latest research conducted by CHART, a professional association of hospitality trainers, in association with TDn2K, a provider of insights and benchmarks for the restaurant industry:
the percentage of companies using eLearning solutions jumped from 76% in 2017 to 86% in 2019
67% of hospitality companies offer training materials in a language other than English
almost 2 out of every 3 dollars spent on training goes to front-of-house and back-of-house hourly employees
hospitality companies with lower hourly employee turnover allocate more on-the-job training for their new employees
75% of these companies use external training resources compared to 67% in 2017
Why Use an LMS Software for Hospitality Training?

Training and development in the hospitality industry, like elsewhere, needs to be measurable, efficient, and effective. Only then will it be meaningful and sustainable. An online hospitality learning management system is time-saving, less expensive, and brings results faster as compared to conventional classrooms.
Let's now look at some of the significant advantages that a hospitality industry training software brings to the table:
✓ Easy Course Authoring
First up, a training course can make or unmake a training program. One of the top reasons to use a hospitality LMS is that it allows users to create online training courses easily and quickly. Hospitality industry is considered one of the busiest industries, registering a large number of footfalls each day. It cannot afford to spend an inordinate amount of time preparing physical training materials, taking their printouts, and handling the rest of the logistics.
You can easily overcome this challenge with hospitality training software. Create a course from scratch or use professionally designed templates. You can even white-label your hospitality training courses with your logo and messaging. What's more, you can reuse the same content to train different groups of learners on the same topic as a part of the training programs for the hospitality industry.
---
Read:
How to Develop Your First Employee Training Program
---
✓ Centralized Online Classrooms
Generally, a big hotel or restaurant chain has thousands of employees on its payroll at any time. Training them simultaneously doesn't come easy. But no matter how many trainee employees you're talking about, or how geographically dispersed they are, you can now administer all of them easily, thanks to virtual classroom software.
Usually integrated with a hospitality LMS, online classrooms take center stage in hospitality training. This is because it is where all the learning-related activities play out. You can add learners, assign courses, add instructors and group admins, view progress reports, and do more with a centralized and secure online classroom. Such classrooms also support collaboration and discussions among learners.
✓ Effective Testing & Assessment
Assessment forms an integral part of any training program, both offline and online, and it can never be a wild guess. In the hospitality industry, accurate evaluations become more important when you're deploying compliance training such as food safety and hygiene training. It is directly connected with customers' health and business reputation.
An advanced hospitality LMS training system enables you to test and assess learning milestones through insightful reports and quizzes. For instance, you can view grade book reports on ProProfs classroom dashboards, and even embed quizzes to your courses to evaluate knowledge retention. All this makes it easy for you to stay compliant with industry laws and regulations.
✓ Complete Training Solution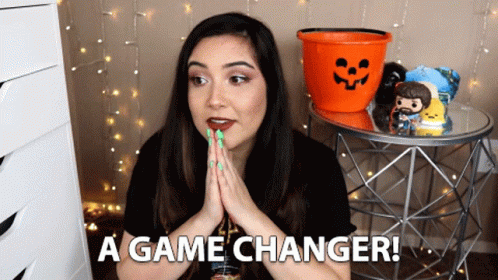 Another fact about the hospitality industry is that it is fiercely competitive. Every step of its operation, including employee training, needs to be streamlined for efficiency. For instance, a restaurant or a hotel won't prefer to use multiple software applications and switch between them constantly for training just one group of employees.
What makes online software applications necessary for staff training in the hospitality industry is many of them offer a one-stop solution. From allowing self-enrollment to assigning course bundles, scheduling chapters, designating learning paths, and setting up notifications, you can do everything by using a single, robust platform.
✓ Extraordinary Learner Experience
Still, another reason to embrace learning management software for hospitality training is the rich learner experience they provide. There are seamless interactions with content like pause and resume, but that's not all. A hospitality LMS facilitates engagement, collaboration, and discussion among learners through learner community and Q&A sessions.
Also, most software tools in the market today offer multi-lingual support. This feature becomes particularly helpful when you are out to train employees in another region of the world, speaking a different language. It, thus, removes the language barrier that the industry encounters in the absence of such tools.
Two Types of Training You Can Deploy With a Hospitality LMS
Recurring Training
This type of training is useful in instances where you need to train employees at regular intervals. For example, food safety compliance training in the hospitality industry, including FSMA and HACCP.
Since people cannot learn everything at once, there should be a process of continuous learning, which this method of training supports. It ensures that learners are updated on new legal requirements and industry trends periodically.
Just-In-Time Training
Training just in the moment of need is what this training signifies. It's like you have a question on your mind, and your instinct is to simply Google it to find an answer. Just-in-time training works on that principle. A built-in knowledge base or help center in a hospitality training software plays a similarly significant role.
At times, the roles of hospitality employees may overlap and they need to look things up from time to time in the course of their duties. So, putting in place an easily searchable and reliable resource library as a part of the training makes complete sense.
---
Read:
Want to Create a Perfect Online Test? Stick to These Rules
---
Bonus Points
Training programs in the hospitality industry tend to be diverse and extensive, more so when it is a large hotel or restaurant. They often involve different groups of employees, from entry-level positions to managerial posts, cutting across different departments. But when you use a hospitality training software and switch training online, it is a weight off your shoulders.
Popular LMS software tools designed for hospitality industry training are scalable by nature. This means that as your training needs grow, you can easily scale up and down the tool to accommodate any number of learners at a time.
Similarly, enrolling learners in a course is as easy as falling off a log. You can simply upload the employee details such as names and email addresses from a spreadsheet in bulk. This saves valuable time and effort.
Looking for the Best Hospitality Training Software?
Hospitality is a highly competitive industry and this drives employees to be in their best form every time. Successful training in lodging and food service companies with the help of an online hospitality training tool delivers a consistent experience to customers besides helping achieve business goals.
When it comes to employee training in the hospitality industry, whether it is training for food handling, guest handling, or housekeeping training and soft skills training for the hospitality industry, ProProfs Training Maker is the right tool to deploy it. Designed keeping learners in mind, Training Maker empowers you to conduct organization-wide training easily and successfully.
Take a quick tour or request a product demo. To speak with one of our sales reps, simply call (855) 776-7763.
Do you want a free Training Software?
We have the #1 Learning Management Software for complete learning solution starting at $0