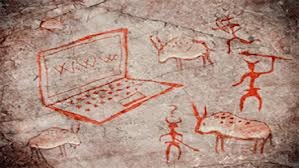 The goal of making education easier, better and faster through automation has been around for decades. Beginning in the early 20th century with a rudimentary device that resembled a typewriter through today's sophisticated cloud-based systems, the history of Learning Management Systems has been evolutionary.
This evolutionary history has been closely tied to the development of digital technology and the Internet.
Each milestone in LMS history is marked by a development that advanced rapid knowledge transfer and independent learning. These are some of the most important LMS milestones.
---
Read More:- Top Moodle Alternatives that You Need to Know About!
---
1924. A psychology professor at Ohio State University invents what many call the first teaching machine. Sidney Pressey's device resembled a typewriter and could be used to practice drills and administer multiple choice quizzes.
1945. Vannevar Bush, an American engineer and inventor, describes an "augmented memory" device called the memex that stores vast amounts of information and allows users to quickly search for and access data. This conceptual device is credited with influencing the developers of hypertext, the linking mechanism that is at the heart of the World Wide Web.
1956. SAKI (for Self-Adaptive Keyboard Instructor), the world's first adaptive teaching system, goes into production. This keyboard tool was designed by engineers Gordon Pask and Robin McKinnon-Wood to help people increase their typing speed and accuracy. It emulated the teacher / student relationship using student performance to determine response time and instructional cues.
1961. PLATO (for Programmed Logic for Automated Teaching Operations), the world's first computer-assisted instruction program, is introduced by faculty at the University of Illinois at Urbana-Champaign. Besides being the first computer-based teaching system, PLATO is host to the first on-line community.
1969. The U.S. Department of Defense commissions the ARPANET project. Researchers on this project developed many of the protocols that were later used for the Internet.
1983. MIT launches Project Athena, an eight-year research project that produces computer-based learning tools. The Athena system is still in use at MIT and allows third part education applications to be integrated into coursework.
1990. SoftArc launches FirstClass, which is now recognized as the first Learning Management System. FirstClass runs on a personal computer (the Apple Macintosh) rather than on a mainframe computer like previous teaching systems. The United Kingdom's Open University uses FirstClass to deliver online learning across Europe.
1997. The Interactive Learning Network is developed by CourseInfo. This is the first LMS to use a relational MySQL database. The Interactive Learning Network is installed at Yale, Cornell and other academic institutions.
2004. SCORM 2004 (Shareable Content Object Reference Model), a set of standards for training technology, becomes the basis for many current Learning Management Systems.
2008. Eucalyptus is released as the first open source application programming interface (API) for the deployment of private clouds. This allows Learning Management Systems to run entirely online without being installed on personal computers or internal networks.
2012. Modern SaaS Learning Management Systems take advantage of cloud-based technology. Companies are freed from the burden of developing or installing in-house systems. Many LMS applications also support delivery to mobile devices using WiFi.
Do you want a free Training Software?
We have the #1 Learning Management Software for complete learning solution starting at $0