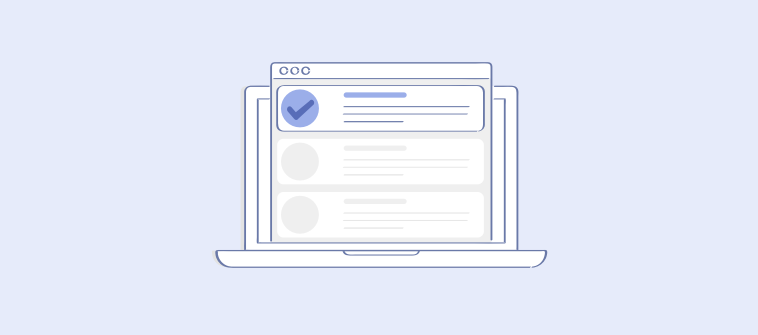 What comes to your mind when you think of learning? A traditional classroom? Notebooks? Desks? Or, a laptop and your google searches? If it is the latter that pops in your head first, then you're definitely a person influenced by modern e-learning trends!
Long before the Internet came into our lives, the concept of distance education was used to provide education on some skills or subjects. But, the information revolution using computer technologies radically changed our learning process.
Today, online tools have enabled us to learn and assess anywhere and at any time. They offer us the ability to share material in all kinds of formats. Today, games, videos, slideshows are all part of an online teacher's e-learning tools. And if a teacher or an instructor is as tech-savvy as his students or learners, then great things can happen in an online classroom.
Watch This Video To Know How To Set up Your Virtual Classroom in 5 Minutes

This applies to not just the education industry but anywhere learning takes place; be it a classroom, learning at home, or a business. The possibilities are numerous and here are few of them:
Better Retention
With clever design, user experience, and multimedia, online instruction can prove to be a more effective learning experience than traditional methods and channels.
Simple & Flexible
Time is the greatest limitation of learning. Both instructors and students have to be available and in alignment with each other for face-to-face instruction. By removing that requirement, everyone involved can participate at any time, and for any duration, that suits their personal schedules.
Time and Money Savings
This one is pretty well known, and a staple of any well-done e-learning program. E-learning reduces time away from the workplace, eliminates the need for travel, and removes the need for classroom-based training.
Immediate Results and Feedback
Anyone who has graded papers knows it can get tedious, and it's time-consuming. Many of the popular standardized tests, in fact, still rely on online but time-consuming evaluation techniques that show results. Most e-learning technologies integrate online quizzes and other tools to more rapidly evaluate the pace of learning.
---
Read More:- How Students Can Benefit from Online Education
---
Greater Access to Expertise
With e-learning, subject expertise is free to travel anywhere without any geographical restriction. This transformation allows information on highly specialized subjects to reach more people, paving the way for advances in diverse fields right from manufacturing to teaching.
Carbon Footprint Reduction
By leveraging e-learning for online testing and quizzing, the need for printing out paper-based assessments is greatly reduced, in fact, it's practically eliminated altogether.
A Better Fit for 21st-Century Businesses
As businesses become more globally focused, e-learning can help prepare employees to excel in today's scattered, virtual office. For those already working up the career ladder, any piece of information and resources are available online. Thanks to the learning trend. All it takes is a google search.
Capacity and Consistency
Using e-learning tools allow educators to achieve a great degree of coverage for their target audience, and it ensures that the message is communicated in a consistent fashion. This results in all learners receiving the same training.
Thanks to internet technology, today we don't even feel the geographical gap between teachers/instructors and students/learners. Upgraded technologies and software tools attract more people to use google sheets, google docs, knowledge base, training makers, PowerPoint tools and other learning management systems (LMS)

So, Here We Have Listed Own Some of Our Amazing Online Tools That Can Be Used in
E-Learning and Online Training
ProProfs Quiz Maker
ProProfs Quiz Maker is an online quiz creator tool developed to meet training, testing and assessing purposes by various industries like education, aviation, IT, healthcare, hospitality, etc. The comprehensiveness of ProProfs Quiz Maker has made it the most popular assessment tool. Its features like auto-grading, ready to use templates, quiz library, etc. simplify the task of creating a quiz in minutes. Quizzes make learning fun with a number of exciting questions. The certificate provided at the end of every quiz also motivates the learners to learn and perform better.
ProProfs Training Maker
ProProfs Training Maker is a cloud-based learning management system (LMS) that offers a complete learning solution to enterprises by helping them create online courses for employee training. The training maker is one of the simplest and easiest ways to create online courses. It is designed for all skill levels. You can create more than 100 courses, and learners can access them anytime, anywhere. A number of industries including IT and logistics rely on ProProfs Training Maker for employee learning & development needs.
---
Read More:- Best Moodle Alternatives that You Need to Know About!
---
ProProfs Knowledge Base
ProProfs Knowledge Base is an online platform where businesses can store information at one place, for their clients and employees. It helps users solve any kind of queries on their own, without requiring any external assistance. Online learning is still a relatively young industry, promising a rich future of breakthroughs. New models of teaching are already emerging that have the potential to take online learning to even greater accomplishments.
Do you want a free Training Software?
We have the #1 Learning Management Software for complete learning solution starting at $0