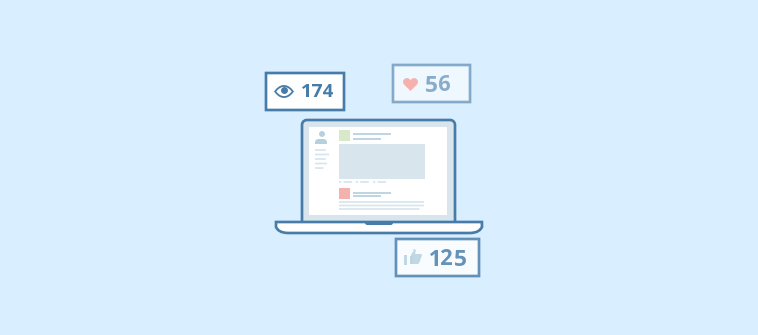 Are you still not convinced about the power of social media and the benefits it offers for your business? Then, you need to take a closer look. With more than 2 billion users worldwide, your target customers are already there. These days, various marketing tools like free online quiz maker, survey makers, learning tools are making up for a crucial part of many brands' marketing strategy.
But when you begin your activity on social media, knowing where to begin is easier said than done. So, consider these game-changing social media tips that will help you grow your business:
1. Create Brand Recognition
Raising brand awareness is a top priority for any business and brand recognition is the key element of building brand awareness. This is because people prefer to purchase from brands they recognize. That's where social media comes in. In contrast to traditional media, social media can put your brand right in front of your target audience faster and easier. Plus, it gets your target audience to think about your company, even when they're not.
When followers glance at your social profiles, it enables them to understand what you're all about. They recognize and remember your brand with your social media personality or the look and feel of your social media handles. From social bios to profile images, how you set up your profile determines whether or not people recognize you.
So, do invest time in creating and posting relevant content, product images, and profile photos on social platforms. Place your logo strategically so that it leaves a long-lasting impact in the mind of your prospects.
2. Post More Pictures & Videos
A picture or a video is often worth 1,000 words. People connect visually and appealing visual content on platforms like Instagram presents a great opportunity to tell stories that will engage people. The right styling and consistent imagery can help brands not only convey quality but also help them successfully tell their company story and create alignment across their brand. We live in a visual culture today. Images capture the imagination and help us understand the context without needing to read the fine print. In this age of intense mobile-device engagement, having good marketing photos is more important than ever before. Good marketing photos are far more likely to engage your audience than text alone, especially if the images are targeted at a specific audience.
3. Monitor Competitors
It may sound strange, but social media is a great way to monitor your competitors!
It gives you an opportunity to monitor and draw inspiration from their performance. You can see what type of content they're posting, and how they're interacting with their followers. Social media can surely help you learn from your competitors. There has to be a good reason why your competitors are performing better than you. You can understand their strategies, but make sure you don't just copy and follow them. What works best for them isn't always best for you. Instead, tweak their ideas and make them your own.
4. Use Social Media Tools
Social media giants such as Facebook, LinkedIn, Twitter, Instagram, etc. have become more than emergent platforms for advertising and marketing. So, you can use social media tools to meet your marketing team's specific goals. For example, you can use tools like SproutSocial, Hootsuite, and Respond to improve your customer services.
In addition to that, online quizzes and opinion surveys too, work great in this regard. With a plethora free online quiz maker, you can create an online quiz anytime, anywhere and post it on your social media platform. You can include questions that will help you know your customers and their preferences in a better way.
Do you want a free Quiz Software?
We have the #1 Online Quiz Maker Software for complete learning and assessment starting at $0