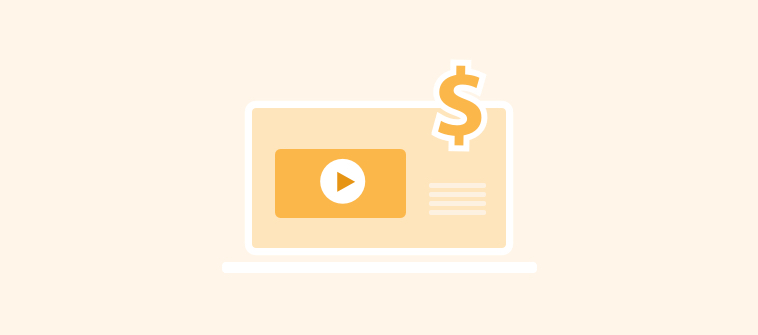 The purpose of training is to tighten up the slack, toughen the body, and polish the spirit.

- Morihei Ueshiba, Japanese martial artist.
Organizations that have a presence in multiple geographies around the world often face the need to train stakeholders stationed in those places from time to time. The effectiveness of such a training hangs on the tools you employ. Extended enterprise LMS is a smart tool that you can bank on to train business partners, franchisees, resellers, sales representatives, and customers who are outside the four walls of your head office.
An extended enterprise LMS is a learning & development (L&D) platform that is capable of training people outside your immediate organization. Intuitive, scalable and robust by nature, such LMSs are usually optimized to train any number of trainers anywhere and keep them connected to your business goals.
Find out how to pick the best LMS software:
In this blog, you'll learn how extended enterprise LMS takes the load off one's shoulders and simplifies the way organizations carry out external stakeholder training. Read on to learn.
Convenience of Training
Earlier, training employees and other stakeholders located in far-off locations was a huge challenge. Businesses needed to make arrangement for different training tools and manpower for each location. It is no longer the case now.
Organizations can now manage to train everyone from one central location by using an extended enterprise LMS. As the name suggests, it is an extended version of enterprise LMS, which is used to extend training beyond the familiar physical spaces of an office. This platform reduces overheads incurred in the administration of multiple corporate training. Such convenience comes as a huge relief to many organizations worldwide.
---
Read More:- 7 Things Enterprise LMS Can Do But No One Told You About
---
Time-Saving Model
Training through extended enterprise LMS saves a lot of time by eliminating the need for frequent traveling to different training locations. It reduces the time spent on site drastically by facilitating access from anywhere, anytime. As a result, the training becomes accelerated multiple times and trainers get to accomplish more in less time and with fewer efforts.
Control over Training
Extended learning management systems empower instructors by giving them control over training. Be it the easy creation and assignment of coursework or automatic assessment, everything is streamlined in an LMS. Such a platform helps trainers and instructors organize themselves around the learning & development needs of their learners in the best possible way for optimal results. Apart from the ability to manage learners in online classrooms, an extended enterprise LMS provides reports on who took a particular course, course completion rates, learners' engagement level, and so on.
Multi-lingual Support
Some of the advanced learning management systems on the market today are ideal for international training as they support multiple languages. For instance, ProProfs LMS supports more than 70 languages, and so training individuals or groups of individuals in a foreign country whose native language is not English is a non-issue.
Complete Flexibility
Compelling features built-in an extended enterprise LMS such as anytime, anywhere access, custom courses, personalized learning paths, and multilingual support are designed to give unmatched flexibility to train external stakeholders. You can use the software for different training scenarios. You can create well-defined and unique learning paths as per the needs of each learner, and let them learn at their own pace. It is, thus, a one-stop solution for all kinds of training.
Accurate Reports and Analytics
Just like it does with in-house training, an enterprise LMS generates automatic reports and statistics on every external learner's activities. Such actionable data offers useful insights into learning progress and areas for improvement if any. Using such analytics, you can track learners' performance, capture the information you need for business development, as well as use them as the basis for certifying learners. What's more, getting feedback from learners is easy with online quizzes and surveys that you can upload with each course.
Ease of accessibility
In addition to providing anytime, anywhere access to instructors and learners alike, a cloud-based SaaS LMS such as ProProfs Training Maker is free from all password-related hassles. This is because it relies on a single sign-on by which users need just one set of credentials to get access to the platform. It removes the common issue often encountered by people using multiple passwords that increases the chances of forgetting them.
Gamified Learning
Present day life is fast and hectic. Most learners are characterized by a short attention span. Without incorporating engaging elements in the learning process, the course completion rates would take a nosedive.
This is where the gamification of learning comes into the picture. Along with images, videos, and presentations, trainers can embed games elements such as designated learning paths, scoreboards, and badges to make learning more appealing and engrossing. This step will keep the learners engaged throughout a course and lead to successful outcomes.
Closing Remarks
The days of traveling to onsite facilities and scheduling classroom training are over. Today, training has increasingly migrated online because it is simple, easy, cost-saving, and effective in the end.
As a multi-tenancy software, extended enterprise LMSs enable online instructors to train multiple groups by using just a single platform. They can be used to distribute courses and train audiences worldwide. If you want to add value to training geographically distributed stakeholders, an online tool such as extended enterprise LMS is the way to go.
Do you want a free Training Software?
We have the #1 Learning Management Software for complete learning solution starting at $0