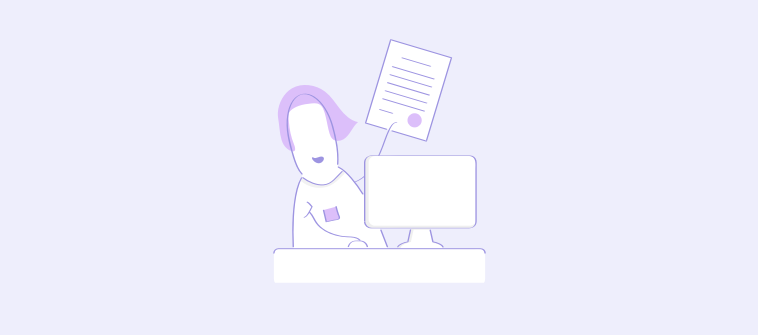 "Empowering women isn't just the right thing to do—it's the smart thing to do," Barack Obama said once on International Women's Day.
Every time, when the International Women's Day is around the corner, everybody becomes busy making it special for women in their sphere! Companies take this opportunity to identify the 'sheroes' (she who's the hero) among their employees and celebrate their heroic personalities. However, before that, we need to look into how have companies empowered their women employees.
Working women in organizations put as much effort at work as men do, but often fail to get the due appreciation. Perhaps, they deserve even more appreciation than men if they're married and juggling between home and work.
Limited Growth Trajectory
According to Forbes, although 52% of professional jobs are held by women, they're substantially underrepresented in leadership roles. Only 14.6% of top executive officers, 8.1% of top earners, and 4.6% of Fortune 500 CEOs are women. At this rate, it is estimated that women won't achieve parity in leadership until 2085.
While sexual harassment, gender discrimination and gender pay-gap top the list of issues faced by women at workplace, women are also likely to feel isolated in their workplaces, have their competence questioned and receive less managerial support.
A survey performed by Robert Walters revealed the following insights:
Career priorities of working professionals in Asia Pacific show little difference across genders – both men (35%) and women (42%) consider working in a job they find fulfilling and rewarding their top career priority

Only 32% of respondents agree that women make up more than 20% of leadership positions in their organizations

80% of female respondents think that women are under-represented in leadership positions in business

When asked to name the reasons why women are under-represented in the workplace, 52% of women believe it is due to management's preference to promote men over women, while 50% attribute it to family pressure or commitments outside of work (50%)

To facilitate women in their career, 71% of female respondents find mentoring or sponsorship at senior management level would be a helpful measure, while 48% would like to have training programs
Unlock Business Growth with Women Empowerment
Women empowerment and business growth go hand in hand. Empowerment happens when the strengths that women bring to their company are recognized and utilized. Women are great at building relationships, empowering others, tuning into people's needs, and balancing a staggering number of responsibilities — skills that are great assets, not liabilities, in the workplace.
When women take up leadership roles, they bring in a unique set of skills, ideas, and life experiences that can broaden the entire company's strategies and bottom-line.
Leading the Road to Women Empowerment
Company heads can set the tone for at the top through their actions on empowerment. The best way is by creating a supportive environment that actively empowers women. The following considerations can be taken into account:
1. Create More Opportunities for Leadership Roles
Allowing women more power and control at the workplace provides businesses a way to diversify decision-making, resulting in higher revenue. If your company is lagging in terms of opportunities for women's leadership roles, start by seeing where you are.
This often means surveying all employees to gauge attitudes and behaviors that concern gender disparity and other issues related to workplace discrimination. Both men and women should feel safe and secure in their working environments.
2. Be Gender Sensitive
To extract more from your women employees, you need to be gender sensitive. The reality is that women play multiple roles outside the office and are often unable to participate at work the same way men can. However, women have patience, are able to prioritize, and negotiate and nurture.
3. Quiz your employees
You can create an online quiz or you can conduct an online exam through online exam software for your employees at regular intervals to see what are they expecting of their employer or to know their pain points. It might as well work wonders for putting women in leadership roles as it will give employers a fair notion of the strengths and weaknesses of their female employees.
4. Education and Training
Businesses must provide equal access to company-supported education and vocational training programs. Employers should encourage women to pursue non-traditional jobs and ensure that all employees get equal opportunities to get involved with mentoring programs. With the help of online training programs like workplace diversity training, sexual harassment training, ethics training, etc., businesses can ensure women employees have equal access to training and career growth.
5. Provide Public Speaking Opportunities
Letting women employees take the center stage could be a game-changer for organizations. When you put a female employee on stage as your company's representative — be it as a conference speaker or a panelist, it imparts the same credibility and expert status to them. The more women get comfortable and confident in their speaking abilities, the more their careers will advance.
6. Promote Female Mentorship
It's crucial for women at workplace to have role models. Mentoring helps women ideate about what they will become. For women to be more empowered in the workplace, it's crucial to have structured mentor ships where women can learn from each other. Women increase their chances of succeeding in business when they have mentors to provide real-life examples.
7. Fill up the Wage Gap
It seems as if the wage gap between men and women has existed since time immemorial! However, now more than ever, it's important for organizations to do what they can to bridge this gap. Women are putting as much effort at work as men and are equally efficient, which honestly should leave no room for wage discrimination
Key Takeaways
Now that you've read why do businesses need to empower women, lets us hope you make the most of it and mark the trail of success with women. More importantly, they should make sure they are creating an environment that helps their female workers thrive.
Do you want a free Training Software?
We have the #1 Learning Management Software for complete learning solution starting at $0