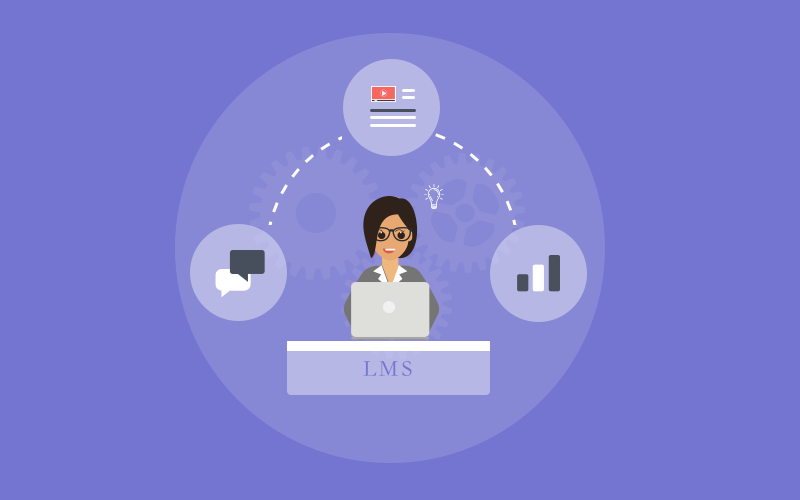 Be not afraid of growing slowly; be afraid only of standing still.
- Chinese proverb
According to HR Magazine, companies investing $1,500 or more per employee per year on training earn 24% higher profit margins on average than those with lower investments in the same period.
If you think it's no big deal, see the following findings:
40 % of employees leave their positions within the first year citing poor training systems in place.
Only 13% of employees in the world are actually engaged in their training.
In the end, effective employee training, engagement, retention, and productivity all boil down to the training tools you use. Enterprise LMS is one of those tools.
Continuing the discussion, let's find out why such online training systems are a must-have for modern businesses everywhere.
What is Enterprise Learning?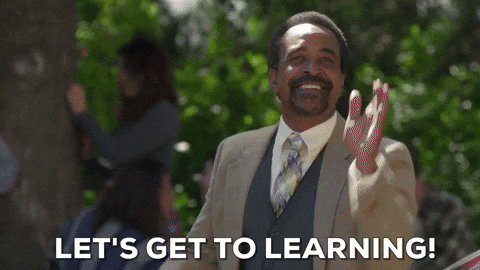 Enterprise learning refers to business training & development designed to help employees pick up new skills or technology in tune with their professional roles and responsibilities.
The primary goal of enterprise learning is to link employee learning & development programs to the achievement of business objectives.
Today, businesses of all sizes use enterprise LMS or learning management system to administer learning at the enterprise level in a sustainable manner.
Powerful Features of Enterprise LMS & What They Mean for Organizations
Some of the market-leading corporate learning platforms today, including ProProfs Training Maker offer complete enterprise learning solutions, which is what you need for successful business training. Let's look at some of the compelling features of a corporate LMS software:
✔️ Online Course Creation
Enterprise LMS enables you to create online training courses easily and quickly. Every step of the process takes place online, and there's no longer the need for tedious paperwork and printouts. Either develop a course from scratch or use ready-made templates.
✔️ Course Delivery
Just like easy course authoring, delivery is hassle-free with an enterprise LMS. You can share a course link with learners via your website or as email invites to the classroom hosting that particular course.
✔️ Curriculum Management
Easily plan course type, chapters, duration, number of sessions, tests, and learning paths using a single platform.
✔️ Learner Registration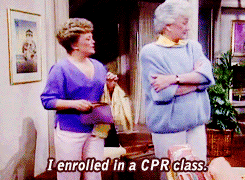 Depending on which corporate LMS tool you use, learner enrollment may be either manual or automatic. ProProfs goes a step further by allowing self-enrollment of learners to courses, saving instructors' time and energy.
✔️ Progress Tracking
Yet another feature of enterprise-level LMS is that it supports real-time learning activity tracking with the use of SCORM, Tin Can API, and Learning Record Store (LRS).
✔️ Learner Assessment & Reports
Top LMS systems for business come with enterprise reporting tools that perform post-training assessment of each learner, grade them, and generate detailed reports. This feature helps identify knowledge gaps and provides an overview of overall performance.
---
Read more: Understanding Your Learners with Our Many Classroom Reports
---
✔️ Branding
After you create a training course, you may want to add a personal touch to it so that users can recognize it easily. A good enterprise LMS system should allow you to do branding or white-labeling with your company logo, color schemes, and messaging.
✔️ Training Certification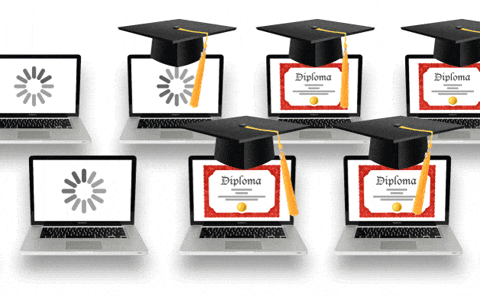 Certification feature in an enterprise LMS helps you validate the successful completion of training programs and keep learners motivated. With ProProfs, you can easily create custom certificates by adding a participant's name, your signature, company logo, and issue date.
Types of Business Training You Can Deploy Using Enterprise LMS
One of the best things about enterprise LMSs is they support all kinds of corporate training, and they are not designed to cater to the selected few only. You can use such enterprise training management systems to train and develop an extended business network of any type. They include:
Product/service training

Project management Training

Hospitality training

IT training

& more
How to Choose an Enterprise LMS Wisely
It's fairly simple. You just need to keep a couple of things in mind when you are researching for the best enterprise learning systems for your business. Run a quick corporate learning management systems comparison based on the following points.
✓ Define Your Learning & Development Objectives: First things first, find out whom do you want to train and why. Is it your sales team, HR department, or resellers? Do you want to impart knowledge to them on your product line, emerging market trends, or strategies that you need to employ to reach your goals? Clear objectives are one of the fundamental elements that you need to move ahead with your purchase confidently.
✓ Easy Content Creation & Curation: A worthy enterprise learning platform should enable you to create, organize, and manage online training courses easily. This is because once you systematize the content, knowledge transfer to the target audience becomes easier.
✓ Make Sure It's Mobile-Friendly: Enabling learners to access your training program anytime, anywhere, and on a personal device of their choice is a necessity today. Most learners prefer to learn on the go, and the enterprise LMS you choose should support this functionality to get positive results.
✓ Supports Learning in Different Formats: If you look at the profile of any modern-day learner, you'd find that they rely on different touchpoints to gather knowledge. Every business should respect and fulfill this expectation. Make sure that the enterprise LMS you are considering supports integration of images, GIFs, videos, presentations, infographics, flashcards, quizzes and more with courses.
✓ Social Learning Features: A major part of human learning behavior is influenced by social experiences (social cognitive theory). So, this is another feature that you should look for in your enterprise learning management system. It should preferably offer a collaborative learning environment where learners' communities can share knowledge and solve problems collectively.
---
Read more:
10 Essential Social Learning Features You Need On Your Learning Management System
---
✓ Learning Data & Analytics:
Last but not least, the LMS should be able to collect data in every step of learning and share it with instructors or trainers. This will help you identify the performance, knowledge gaps, and engagement level of your learners.
Extended Enterprise LMS
An extended enterprise LMS, sometimes called multi-tenant LMS, is nothing but an extended version of an enterprise LMS with additional functionality. It is designed to assist you in training stakeholders who are outside the four walls of your main office. They include customers, dealers, volunteers, resellers, authorized support centers, channel partners, franchisees, suppliers, etc. In this sense, an extended enterprise LMS is a close cousin of an enterprise LMS that serves multiple users under one roof.
---
Read more:
Extended Enterprise LMS: Simplifying Customer and Partner Training
---
Measurable Business Benefits of Deploying Extended Enterprise LMS
For a fast-growing enterprise with geographically dispersed business units and stakeholders, keeping all the people that matter connected is vital. An extended enterprise LMS can be an empowering tool for this purpose. It can put an organization in the driver's seat when it is a matter of easy but effective enterprise training. Check out some of the significant advantages of such a system:
✔️ Centralized Training
An extended enterprise LMS such as ProProfs Training Maker enables trainers and instructors to conduct training from one central location easily. You can now easily train remote employees and customers from your head office using centrally stored learning materials.
✔️ Consistent Design & Delivery
A homogeneous training design and delivery mechanism using the same tool is likely to result in more consistent learning & development results. It, thus, provides equal learning opportunities to learners at the same time.
✔️ Time-Saving
As a popular learning management system, extended enterprise LMS can save a lot of your valuable time. It removes the need for frequent in-person, on-site visits to conduct training sessions. Everything is conducted via the internet.
✔️ Improved Business Process
A knowledge management tool such as an enterprise LMS system streamlines business processes. It facilitates better knowledge transfer, which translates to better product and/or service knowledge, better customer service, increased customer loyalty, and increased profitability.
---
Read More: Best LMS Software of 2020
---
Looking for Enterprise Learning Solutions? We Can Help!
The demand for enterprise LMS is growing rapidly for a number of valid reasons. Automation of business training resulting in smarter delivery of L&D programs, better compliance, and cost-saving is one of them. Centralized learning and assessment is another.
The ability to train your stakeholders, no matter where they are located, is a big plus of using such a learning management system for business.
If you're looking for an enterprise learning management software, you've come to the right place.
Do you want a free Training Software?
We have the #1 Learning Management Software for complete learning solution starting at $0