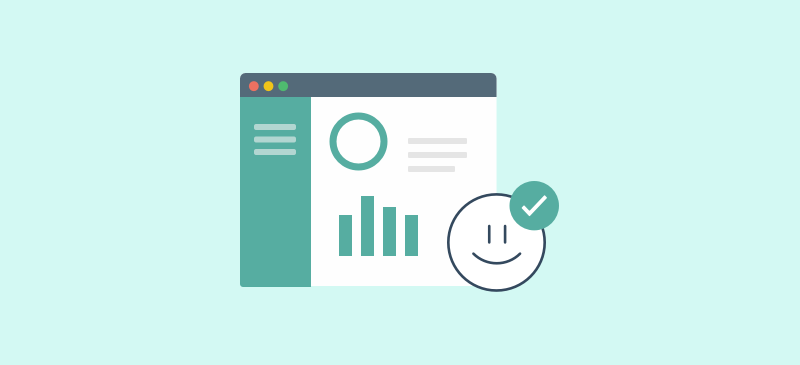 What is that one thing that gives you an edge over your competitors? Is it your world-class infrastructure, your global presence or the fact that you are a well-established firm? If your competitors also possess these differentiators, then you don't have an edge.
Your firm may be operating out of a modest warehouse or a posh skyscraper building. It may have been incepted decades ago or it is relatively new to the market. However, a sure-fire way your company can flourish in a challenging business landscape is by having a squad of skilled, professional and experienced employees.
Your workforce is the competitive differentiator that can make you stand apart. It is the lifeblood of your organization, the force that drives your business forward by helping you attain your goals. Hence, it is of paramount importance that you invest in providing the right training to your employees to hone their skills. You need to ensure that they are abreast with the ongoing industry trends and fit them into the working mechanism of your organization.
Thanks to advanced technologies being utilized in the business ecosystem, offline training has become passe. Now you can employ the most suitable Learning Management Software for providing online training to your workforce. Before delving into its benefits, let's take a look at what exactly is a learning management system (LMS).
Watch this video to find out what a learning management system is and unbox all the benefits.
Major Benefits of LMS
LMS is an intelligent software that lets you plan, create, manage and deliver training content to a vast number of learners, train employees based in multiple locations, track learner engagement and promote self-paced learning. Through LMS, you can:

1. Create Engaging Courses
An ideal online training software enables you to create informative and engaging courses either from scratch or by choosing from a library of expert customizable courses. The software also allows you to add multimedia to your learning content to make it more interactive for learners.
2. Add Multiple Learners and Instructors
LMS allows you to add any number of trainees and instructors. A powerful training software doesn't degrade its performance with an increasing number of learners. It will have the ability to endure multiple learners and continue delivering excellent performance.
---
Read More:- Modern Learning Management Systems: How They Can Empower You
---
3. Track Employee Performance
With the right LMS, you don't have to run after your employees to know the training status. The software provides you with a common dashboard where you can track course completion status for a single learner or group of learners. You can also get comprehensive reports on the course completion period, the scores obtained, the areas that need improvement, etc. Automate the course grading process and provide your employees with instant feedback on their performance.
4. Make Your Training Mobile-Friendly
Empower your employees to take training on their mobile phones as per their convenience. But you need to ensure if your online training software helps you create courses that work well on Android as well as iOS devices, thus facilitating anytime anywhere accessibility. Promote self-paced learning among employees and let their location or time not be a hindrance in attaining their training goals.
5. Update Your Training Material Regularly
As an organization, you are responsible for providing the latest learning material to your employees. Delivering obsolete or wrong information leaves a dent on your brand image, thus forcing your employees to question the credibility of your training material. With an appropriate learning management system, updating content is extremely easy. You can add new content and delete unnecessary information with a click.
6. Drive Collaboration Among Learners
An online LMS helps you to provide a collaborative learning environment to your employees. Some of the LMS products such as ProProfs provide a platform where peers can interact and discuss various topics with one another. Furthermore, it lets you create an online classroom where learners can get direct access to their courses, assignments, notifications and more.
This is just a glimpse of how an LMS can help you train your workforce that is dispersed across the globe. Delving deep into it will give you a detailed picture of what this unique software has in store for you. By leveraging an online training software, you can also add surveys and quizzes into your courses to get course feedback and instructor performance to gain meaningful insights into any areas that need improvement.

Besides this, providing web-based training through LMS increases the knowledge retention of employees, gives them the freedom to take training from anywhere they are, thus converting their free time into productive time. What else? Another major benefit that you derive by employing a training software is the significant reduction in training costs as it eliminates the need to organize offline training courses or printing the training material.

Given the benefits a learning management system provides, it's clear that investing in a robust training software that is packed with powerful features will streamline your entire training process. This will empower your employees to realize their full potential and contribute towards your organizational goals.
Do you want a free Training Software?
We have the #1 Learning Management Software for complete learning solution starting at $0