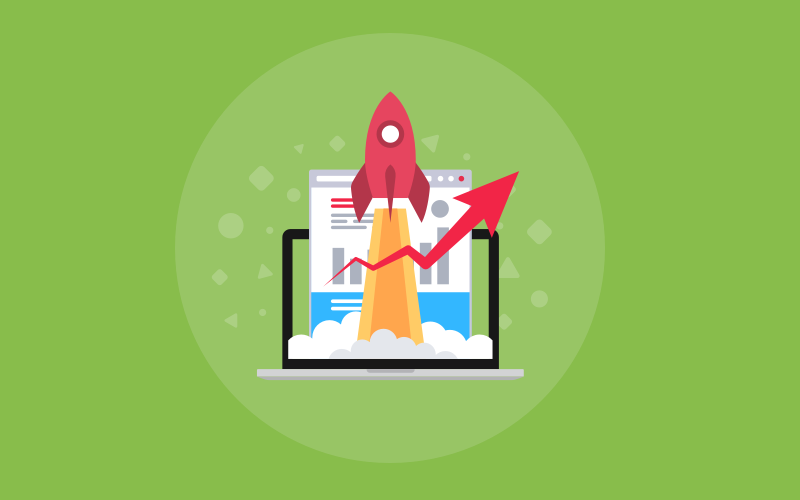 A large number of organizations today are implementing learning and development (L&D) plans for their teams to ensure their learning curve never ceases. Implementing a rock-solid learning and development strategy can help employees learn new skills in almost every conceivable vertical; whether it's software development, change management or simply soft skills.
"As much as ERP is critical to a manufacturing supply chain environment, e-learning is critical in a knowledge dependent supply chain environment."
L&D implementation in 2013 and 2014 was already starting to see up to 15 per cent more investment from companies. This figure is only set to rise as time goes on and as organizations seek to retrain their employees in dynamic times to fill in potential gaps, both in knowledge and strategic leadership.
When it comes to the training delivery method, e-learning software can be of great help to deliver corporate learning & development. They can provide a major boost to productivity during L&D implementation. Not only do they help reduce hassle and implementation time, they also help achieve efficient return on investment on learning and development strategy.
Watch This Video

Here are some of the key challenges in L&D implementation that can be mitigated with the help of e-learning software:
Increasing Learner Engagement
E-learning software provide accessibility of learning content on a variety of devices and platforms. Mobiles, desktops, laptops, and even tablets - it is now possible for learners to access the training content as per their convenience, giving them more control and ownership over their learning. Research has demonstrated better engagement and greater overall success of learning and development strategies when learners are able to decide how and where they access training as it gives them more control over consumption.
With features like branching scenarios available in e-learning software, learning and delivery plans can be customized to a whole new level. This means there can be less of generic training and more personalization for learners based on their profile and interests.
Interactive media is another feature of e-learning software that boosts learner engagement. Rich media assets like videos, animations and interactive graphics are a staple of most training courses now, and these make L&D implementation more likely to have a lasting impact on the learner.
Consistent Training Delivery Across L&D Frameworks
Having a consistent L&D implementation across teams and channels is important to standardize the process. Not only is this a matter of ensuring quality standards, but also of maintaining the culture and ethos across teams.
Thanks to the ease of use and simplicity of e-learning software, replicating courses in design and format across departments and teams is not as cumbersome as it used to be. E-learning applications can be modified to suit the use case of different projects and implemented with consistency.
Assessing Success Of Training Initiatives
A lot of e-learning software today offer tools for collecting feedback and putting in place methods that can help gauge the success of L&D plans, both for the stakeholders involved in developing the course, as well as the learner.
Quizzes are one of the quickest way of gathering assessments. They can be rapidly deployed and are serve as a good indicator of how much knowledge has been retained. Grading for students can be automated so that there are instant results for assessment. Surveys and polls are another way to engage learners to gather qualitative and quantitative feedback about the learning material.
Adapting To Changing Organizational Needs
Most organizations are working in agile environments today, where the requirements for an L&D project can change quickly. In such circumstances, starting the project plan from scratch is extremely tedious and results in a waste of time & resources.
One such example can be in the case of retraining personnel in accordance with regulations and policies subject to change at frequent intervals of time. Westpac, a major Australian bank, was dealing with such changes in credit regulation by the Australian government in 1990s and created classroom based training programs in response to this. However, they realized that there was ample time between training lessons and actual implementation, because of which employees could forget what they had learned and make mistakes. The other problem was that the legislation could change over time and creating new lessons in a traditional classroom based environment would have disrupted operations significantly.
They solved this issue by implementing an online training system delivered across the company's intranet. Employees could go back to the online modules as often as they liked and could reacreddit themselves every time a regulatory change was implemented.
What Kind Of eLearning Software Can Help Your Team?
Here are the top 4 kind of e-learning software that can make your L&D implementation more productive:
Learning Management Systems (LMS)
A learning management system helps L&D teams create, manage and deliver training courses. The biggest advantage of using an LMS over say, something like PowerPoint, is that it provides an intuitive user friendly way to design and deliver eLearning courses.
There are numerous learning management system available today like ProProfs, Totara, LearnUpon etc. Some of the functionalities offered by LMSs include managing documents and course assets, learner registration, course delivery, assessment & evaluation, and grading.
Once a course has been designed on an LMS, it is also very easy to reuse those materials and create similar courses.
Authoring Tools
Authoring tools can help create and design great learning experiences, but unlike an LMS they cannot be used to deploy these learning courses. Ideally, files from an authoring tool would be fed into a learning management system to be deployed. Examples of authoring tools include Adobe Captivate, Articulate Storyline, Lectora etc.
But then why would you use a third party authoring tool, when an LMS offers that functionality built-in?
Authoring tools give L&D creators more control over course development and a richer set of functionality to design learning experiences. A learning management system, on the other hand, makes this process a little less time consuming, but as a result does not offer an equally powerful platform. A lot of LMSs typically offer drag and drop functionality for building course content.
Both authoring tools and learning management systems are extremely useful to boost productivity. Choosing one of them or both depends on team setup and the type of L&D project being implemented, and also on whether your team has someone with the skill required to getting the most out of authoring tools.
eLearning Review Tools
eLearning review tools can help teams exchange feedback on L&D project issues and collaborate quicker. Instead of using an Excel file to track changes and tasks, dedicated tools for bug tracking in online training courses can boost productivity massively.
One example of an eLearning review tool is zipBoard. A major advantage of using such a tool is that it helps organize feedback both internally and externally. There are a lot of stakeholders on an L&D project, like clients, the course developers, and subject matter experts, and coordinating entire conversations about projects away from the actual course slows things down. In that regard, the review tool allows teams to simply upload or host all their files in the cloud and collaborate on them anytime and from any location.
This also works better than using a generic file sharing solution like Google Drive.
Animation Tools
An important feature of modern L&D courses is interactive media and graphics. To create these, teams can use animation and interactive video tools for faster development and greater flexibility. These are also great for creating storyboards before the project starts, that are important when previewing ideas with collaborators and clients.
Examples of such tools include BranchTrack, GoAnimate, and Wirewax.
Wrapping Up
L&D implementation is making people development and training increasingly simpler for organizations. By embracing e-learning software, teams can make the process faster and easier so that L&D projects achieve their intended results.
Do you want a free Training Software?
We have the #1 Learning Management Software for complete learning solution starting at $0