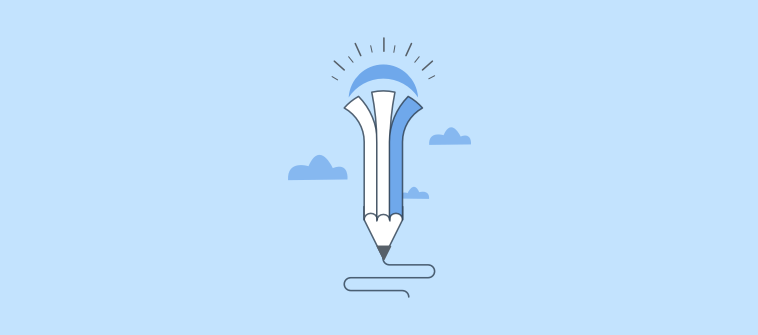 Live as if you were to die tomorrow. Learn as if you were to live forever.
The trend of eLearning is growing rapidly across the world, thanks to increasing internet penetration and rising demand for distance learning. A recent report estimates the global eLearning market to grow at a CAGR of 7% over the next decade to reach around $331 billion by 2025. This is more than triple the revenue registered in 2015.
You can only build quality eLearning courses with some professional authoring tools. Such tools are necessary for the delivery of professional eLearning content in an easy, quick, and effective fashion. In this sense, authoring tools add value to the online learning process. Having said that, many organizations still fail to leverage the best authoring tools available today for one reason or another. Lack of awareness and underestimation of the capability of such tools are the two major reasons for this slow uptake.
Let's check out the top three market-leading eLearning authoring tools that are sought after by educational institutions and business enterprises, and examine their main features.
1. ProProfs eLearning Software
ProProfs is what you need if your objective is to create engaging courses for online learning. It is one of the simplest eLearning authoring tools that you can use for creating engrossing academic courses, employee training and learning management systems. You can author eLearning content from scratch or create customized eLearning courses using more than 100 courses in the ProProfs course library. You can also integrate online surveys and quizzes as a part of the learning process. Automatic grading system and certification are some of the other added advantages of adopting this authoring tool.
Tool Highlights
Custom courses - Build custom eLearning courses from more than 100 customizable templates in the ProProfs library. Add images, videos, and presentations to give a personalized learning experience.
Compatibility and security -

ProProfs' eLearning authoring tool is compatible with different devices such as smartphones, tablets, and PCs. Using it, you can create both public and private courses with varying degrees of access control. The tool works across multiple mobile platforms including Android and iOS.
Tracking & reporting - Instructors can gather detailed information on each learner, track their progress and generate learning reports. Such advanced statistics and data can throw light on learning gaps, if any, and the rate of progress.
Watch this video to find out how to interpret LMS reporting:

2. Articulate 360
Articulate 360 is a subscription-based, award-winning eLearning authoring tool, which is continuously updated to meet the ever-changing needs of customers. With more than 3 million course assets, this tool simplifies the job of finding the right template, images, videos, themes, and icons for different use cases. It consists of Storyline, Rise and a slew of other authoring apps. The best part of Articulate 360 is that beginners find it easy to handle while it is powerful enough for professionals. Get fully optimized and responsive courses up and running in minutes.
---
Read More:- eLearning Authoring Tool – Types, Features & Everything Else
---
Tool Highlights
Multiple tools –

It is made up of a suite of tools including text and image editors, all in one place. This saves valuable time and efforts besides cutting down the need for extra investments in software.
Multi-device support – Create courses that work on multiple devices, mobile as well as computers, without the need for any tweaking.
Easy, simple, & interactive –

One of the easiest and simplest means to develop interactive, responsive, and custom eLearning courses, from start to finish. There is no need for any prior technical experience.
3. Shift
Powerful, quick and easy, Shift aims to change the way people design and create e Learning courses. It makes developing eLearning courses less taxing by taking out all the hard work for you. Further, teams can work on it anytime, anywhere through online collaboration. One of the USPs of Shift is that it is simple and intuitive in design, but high on performance. It eliminates the hassle of working with multiple tools by offering a single workspace with all the necessary tools in one place. It also gives instructors and admins all the control they need over such a tool for effective use.
Tool Highlights
Custom screens –

Create your own unique screen by using the easy-to-use template builder. No coding experience required. Choose the layout as per your needs.
Built-in audio recording –

Built-in audio recording and text-to-speech software are other highlights of Shift. They don't need any plug-ins. The audios are automatically optimized, uploaded and played on different devices seamlessly.
Growing resource library –

Shift comes with an impressive and ever-growing library boasting of a plethora of templates, backgrounds, images, characters, and icons, numbering more than 10,000. Particularly, the easy-to-use, drag-and-drop templates are a plus point of the authoring tool.
Last Word
Authoring eLearning courses should not be a painful process. If you're out in the market looking for the best authoring tools, the three eLearning authoring software we just discussed are worth considering. They can make the task of building educational courses a fun. Make them your reliable tools for creating quality courses for eLearning, irrespective of the type of end users. Work smarter, not harder.
Do you want a free Training Software?
We have the #1 Learning Management Software for complete learning solution starting at $0