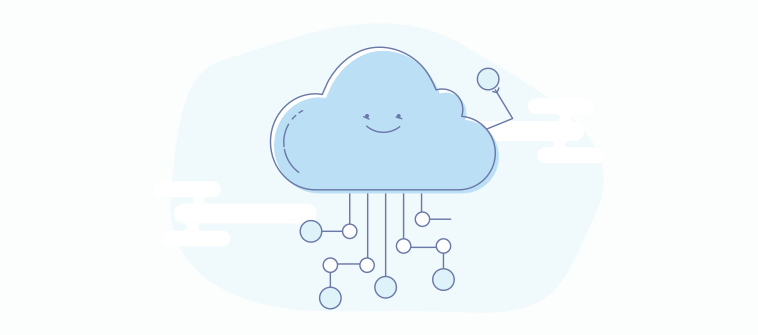 According to a recent report by Class Central, around 23 million new learners signed up for their first MOOC in 2017, taking the total number of learners to 81 million. This is similar to the 23 million learners registered in 2016.
Massive open online courses (MOOCs), which date back to 2008, are a game-changing model for delivering online learning content without any limit on attendance. They marked an advancement over the trend of eLearning that began in the 1990s with the arrival of the internet. MOOCs prove to be highly useful, especially whenever there is a need for employee training on a large scale. With a huge variety of courses that are flexible and open to everyone, they are a disruptive method for delivering learning & development materials to corporate trainees. They bring a shift in how businesses train their distributed workforce domestically as well as internationally.
Let's now see how MOOCs actually help organizations train their employees on a highly scalable and a pathbreaking way.
Democratization of Learning
Over the years, MOOCs have enabled instructors to make employee training accessible to every trainee around the globe to a great extent. Open by nature, such courses are free from any geographical barriers. Learners can access the training content from virtually anywhere whenever they want using their own devices. In addition, there is no precondition for learners to possess any prior skills or experience to participate in a course. They can take courses on a wide range of topics.
Watch this video to know how to easily share courses with learners:
Standardization of Learning
There are several online employee training software tools that rely on MOOCs. Many of these training platforms offer accredited courses for the purpose of corporate training. Employees located in any part of the globe can take these courses and earn a certification. By choosing a standardized learning system such as MOOC, organizations can deliver improved course content, in addition to considerably increase the rate of course completion and knowledge retention.
Enhanced Visibility
A survey by the Chronicle of Higher Education showed that a number of professors in the U.S hoped to use MOOCs to increase their visibility, both among colleagues within their discipline (39%) and with the general public (34%). Robert Sedgewick, a computer science professor at Princeton University, endorsed it by saying that every single faculty member has the opportunity to extend their reach by one or two or three orders of magnitude. Companies can take a cue from these academics and use MOOCs to increase their R&D capabilities through exemplary employee training.
Room for Customization
Most MOOCs are easily customizable since they are built using open educational resources (OERs). Organizations can build an adaptive learning environment around such courses to cater to the unique needs of each employee. Trainers can also revise training content based on the evolving needs of their organizations, and redistribute them to trainees. This keeps the content relevant and responsive, thereby enabling you to provide the latest information to corporate learners.
---
Read More:- Employee Training Software: The Right Strategies to Use
---
Ease of Scalability
MOOCs are truly massive in their scale. Instructors can assign training courses to any number of employees using a learning management system (LMS). Some MOOCs can accommodate several hundred thousand employees at a time. There is virtually no upper limit on the number of trainees instructors can sign up for a course. Depending on the type of LMS they use, organizations have the liberty to provide training to any number of employees. The more robust the LMS, the greater the capacity.
Overcoming Challenges
Another key aspect of MOOCs is that instructors are now able to overcome the erstwhile challenges in deploying employee training through online courses. An LMS software that relies on MOOCs brings a lot to the table for businesses. Some of the market-leading course authoring tools today offer a suite of powerful features to users. They help overcome numerous training challenges including the need for compliance, language difference, high costs, and knowledge gaps. This enables instructors to make the same training materials available to a diverse audience at the same time.
Performance Monitoring
When you adopt MOOCs, you benefit from timely training reports and analytics on learners. You can start capturing performance data right from the moment you assign courses to them. Such insights keep instructors in the loop as far as the learning paths of each trainee are concerned. Based on the performance data, employees can bridge knowledge gaps, if any, and work on various areas that need improvement. Final rewards and recognition in the form of completion certifications should naturally be based on such actionable learning analytics.
Watch:What is Employee Training?

Last Word
As you have observed, MOOCs have completely redefined online training today. Free, unrestricted, and powerful, they represent a welcome break from the traditional modes of delivering employee training, which were limited by space and time. For those enterprises who dream big in term of business growth through continuous employee training & development, massive online open courses are a great way to start; remember, the sky's the limit!
Do you want a free Training Software?
We have the #1 Learning Management Software for complete learning solution starting at $0