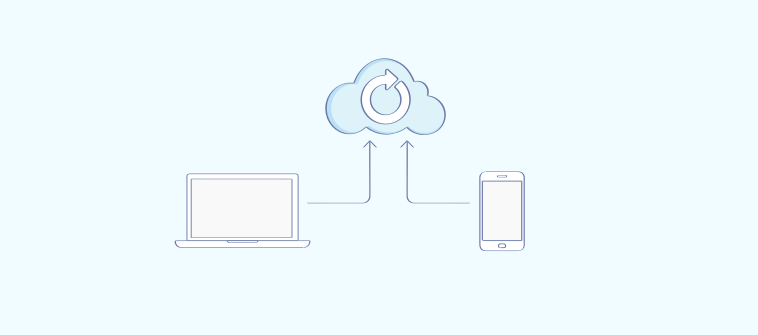 Has it ever occurred to you what happens to the personal info you fill in when you make an online transaction, or order food online, or sign up for any service, or fill up forms for a eLearning course, or take a quiz or a survey, etc.?
Let us pull up the curtain to show you what really happens to the data you enter on the web.
Your valuable information can be gathered by anyone, anytime with the assistance of AI, Internet of Things (IoT), or IoT connected devices. Information gatherers can learn about your online behavior, your product preferences, and use this information to offer you relevant suggestions and recommendations.
So, What's the Trouble?
According to Amit Yoran, CEO of Tenable, "Consumers are falling victim all the time and it's not surprising they feel powerless''.
A 2018 global consumer study revealed that 52% of users are more concerned about their online privacy as compared to one year ago. While 43% of respondents from a different survey said they wanted to know more about the data collected about them via their connected devices and 47% worried about identity theft.
A significant data privacy risk arises from devices being able (and indeed designed) to communicate with each other and to transfer data autonomously to third parties. Objects within a connected system may collect data or information that is innocuous on its own but which, when collated and analyzed with other information, could reveal quite accurate knowledge of an individual resulting in increased user-tractability and profiling.
Who All Are Involved?
You may not have entered any data on the web with the conscious thought of sharing your personal preferences with anyone. However, every little data input provided by you gives the host site (and the companies they share your data with) valuable insights into your interests.
This is sad, but perhaps, it is the reality. The truth about the privacy trade-offs that come with social media has now been unveiled.
For Example Almost any information you give on Facebook is sold to marketers in the name of targeted advertising.
The recent Facebook-Cambridge Analytica scandal made it more clear when the social media company utilized a personality quiz called "thisismydigitallife".
The quiz required its participants to give access not just to their profile data but the profiles of all their Facebook friends as well. Around 270,000 Facebook users chose to take the quiz, which resulted in personal info of 50 million people sent to Cambridge Analytica, most of whom hadn't taken the test. Surprisingly, Facebook felt this was not a breach of its service at all!
However, Facebook isn't the only company collecting swaths of data on its users. Google is another major player in the data game, and one consumer activist, Dylan Curren, found out exactly how much data the company collected about him.
Ask & Analyze!
With so many quizzes floating around on Facebook, it's important to question if this quiz is created just to grab my personal data, likes, and dislikes, in order to further utilize my information.
A medical-theme quiz, may ask for symptoms. Unless it's your hospital or doctor presenting you the quiz, it's usually not covered under any health privacy law. But, with a little bit of digging, you can tell which online quizzes share your answers with other companies.
For Example: If a quiz asks you, "Do you increasingly feel thirsty or frequently need to urinate?", and soon you start getting email promotions and Facebook updates about Diabetes, then you can suspect your data was handed over to a pharma company. So, make sure you take quizzes that are GDPR compliant.
Ensure Data Security – Play Smart!
The current best practices outlined in this article are intended to raise consumer awareness about ways you can help protect, detect and learn about risks in personal data privacy.
How to Configure ProProfs Quiz Settings

Don't Click the Link
The threat of cybercrime most often begins with "phishing" Cyber-criminals attempt to infect your computer with "malware", which is short for malicious software. These include spyware, worms, trojan horses, and key loggers that get inadvertently loaded onto your computer, allowing the criminals to monitor, control and track your online movements, steal your passwords and compromise your accounts. Be extremely cautious before clicking a link unless you know who sent it and what it is. When in doubt, throw it out!
Change Your Passwords
Create cryptic passwords, that are not easily guessed. Try using punctuation, special characters or a mix of letters and numbers. Don't use the same password for all your online accounts. Change your passwords at least once a month. When you are signing into a web page and given the option to save your password, select NO.
Face-Off With Facebook
Consider blocking sites that may be contributing to your risk of cybercrime. Clicking pop-ups, downloading "free" games or programs, and clicking on information found on social networking sites, blogs, and instant messenger may install malware or spyware.
Read GDPR and Privacy Policies
The GDPR sets the rules about how personal data should be processed in the EU. It also provides rights to individuals regarding their personal data. Without privacy laws like the GDPR, people would lose control over the information that businesses and governments have collected about them. So, it is imperative that you go through the Privacy policies of every website that you enter your data on.
In a Nutshell….
As we observe the Consumer Rights Day, i
t is clear that we consumers need to be cautious about the personal information we submit for various online activities. And as companies, you need to find a tool that let your customers feel relieved of their personal data.
ProProfs Quiz Maker
, in this regard, is a reliable tool. You can easily
create a quiz
and use it to interact with your audiences. It is an online quiz tool that is GDPR compliant, hence it's safe and trustworthy.
Do you want a free Quiz Software?
We have the #1 Online Quiz Maker Software for complete learning and assessment starting at $0