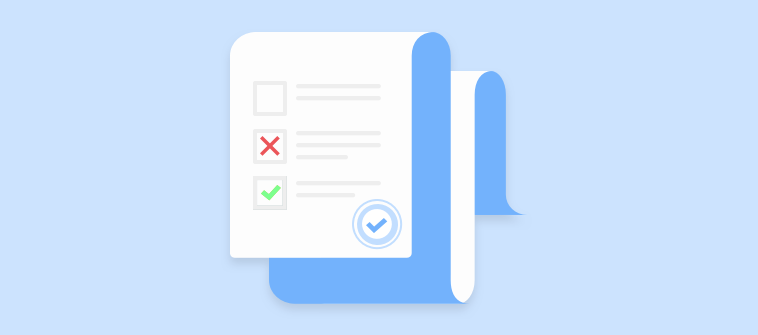 According to the "Grade Increase" report by Babson Survey Research Group, enrolment in online courses rose rapidly between fall 2015 and 2016 as compared to the previous three years. Public colleges and universities experienced the largest growth of about 7.3 percent in online course enrollment during this period. This implies that approximately two-thirds of all online students enroll in public school programs.
The figure is, of course, encouraging. People are learning, even if they don't complete the courses. But, won't it be great if learners complete the course and earn a certificate? A practical way to do so is by assessing your learners through quizzes.
What Makes Quizzes Important?
Quizzing is a great way to test learners' knowledge and this makes learning serious. When your learners are mandated to take tests, while undertaking the course, they won't miss their classes. You need to, of course, make the quiz interesting and worth their efforts. Taking a quiz should be fun and it should not bother your learner.
Quizzes motivate people to learn since they see them as a pre-test. Pre-testing aids learners to identify their weak points and work on them, thus, they get an idea of the final test. Even if learners don't aim for certification and the course is not related to their final testing, quizzes are still cool because they enable learners to evaluate what they have learned.
In essence, a quiz is an informative tool for feedback. Both learners and trainers benefit from it since they see the progress and realize what aspects they need to pay attention to.
But a quiz mustn't be boring. Even if your lectures are great, a boring quiz will disappoint learners. They expect online education to be not only effective but also fun. As a trainer, pay close attention to the way you formulate your quiz questions.
---
Read More:- How Do Interactive Quizzes Enhance Learning & Assessment?

---
How to Draft Good Quiz Questions
Keep Them Short and Simple
Let's say you are developing an online course about Greek Mythology. Take a look at this question written in two different ways:
Who was the Greek God of the ocean?

Who was the Greek God of the ocean, who received the trident from the Cyclopes, and plotted against Zeus together with Athena and Hera?
Which kind of question formats works? Of course, it's the first question. You need to ask simple, short questions. You're not presenting a lecture here; you're just asking questions. The second question can easily be broken down to several short ones.
When writing questions, you need to use simple words and short sentences, no matter how complex your topics are. Avoid using jargon. Always write as if you were talking to beginners, and allow them to check their level through the answers.
People usually like to answer in multiple-choice questions. But a quiz is a flexible category, which can take many forms. You may also include open-ended questions. For instance, "Who was Poseidon?" This kind of question leaves enough room for learners to write everything they know about the person.
Online quizzes allow you to play with drag-and-drop questions. Provide sentences with blanks and a list of words that the users can drop at the right place. Drag-and-drop questions are especially effective for language courses.
Don't be stuck with one type of questions. Make quizzing versatile for your learners! A quiz software, like ProProfs Quiz Maker, allows for such flexibility.
The quiz is part of your course delivery strategy. You set the objectives of your particular course when developing the curriculum, so the quiz questions should be part of that plan.
Refrain from asking trick questions. Don't be that teacher who loves the "gotcha" moment, who asks topics that were not covered in the lessons. Your main goal is to help your learners assess what they have learnt; not to prove to them that they don't know something.
If you rely on an affordable essay writing agency to help you develop quizzes, you have to provide the writers with the coursework material. Otherwise, they end up including questions that weren't covered in your lessons.
Assign Points for Different Questions
An open-ended question that practically requires an essay carries much heavier weight as compared to a multiple-choice question. Since you're going to combine different questions in your quiz, it's important to assign points in accordance with the complexity of your questions. Otherwise, the learners will just answer the easy ones and avoid trying those that take more time and effort.
Possibility of Feedback

Watch this video to Know How to Design Beautiful Quizzes Like a Pro.
"What do you think of Greek Mythology?" is a pretty tricky question. Yes; learners will write their answer, but how will you provide feedback on it? You cannot comment on someone's personal opinion.
That's why you need to create questions directly linked to your learning material. Instead of asking learners for their personal opinion, ask for specific answers that you can determine as correct or incorrect.
The point of taking a quiz is not in the questions themselves but in the trainer's feedback. If a certain question doesn't let you provide unbiased feedback, then it isn't good for a quiz.
Remember, engagement of your quiz takers is the most important aspect of quizzing. Your learners enjoy answering clear and specific questions. Ensure your quizzes are fun to take and they add value to your learners.
Do you want a free Quiz Software?
We have the #1 Online Quiz Maker Software for complete learning and assessment starting at $0