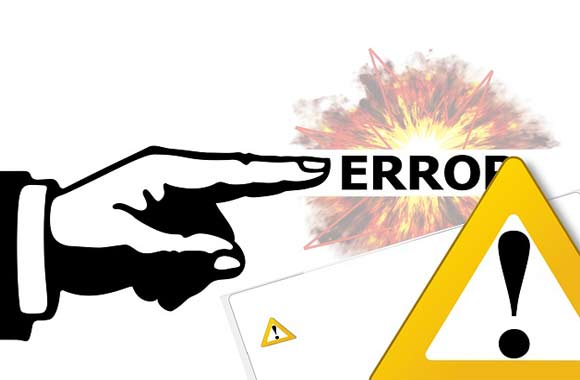 Selecting an LMS software, to manage and deliver training materials and assess learners' progress, is one of the most important decisions a training organization can make.
Choosing an LMS software that is missing key functionality or does not meet an organization's specific needs can end up wasting time and money.
Here's a quick LMS software review, in terms of its features and functionality, to help you choose the best LMS that suits your training requirements.
Watch This Video To Know How to Choose the Right LMS Software
LMS Software Review: 9 Common Errors to Avoid
Ability to create online assessments: Don't choose a learning management system that doesn't allow you to create online assessments. Centralized assessment tracking is one of the most important features of an LSM. Without online assessment, all you have is a content delivery system.
Security and data backup: Avoid unauthorized access to your content and student records. Your LMS software should provide password controls and privacy settings for complete access management. It should also protect you from data loss with automated data backup.
Efficient reporting and analytic: You can learn a lot about your students if you have access to analytics and reporting tools. Make sure that your LMS software provides the data you need in a format that makes sense for your organization.
Anytime, anywhere access: Don't choose an LMS software that requires users to install a standalone software application. Your LMS should be web-based and should support on-demand training with asynchronous access at any time and from any location.
Automated grading and training certification: Your LMS software should automate grading for objective test questions (true/false, multiple choice and matching). It should also track progress towards training certification.
Upload and share all kinds of content: The best learning management systems provide content management functions. Choose an LMS software that makes it easy to upload and share web pages, photos, digital video and other types of course content.
Customized branding: Your online training should increase awareness of your brand. Look for an LMS system that allows you to upload your logo and customize your content and training certificates to promote your brand.
Post-sale support and service: After purchasing an LMS system, you should have access to support, training and customer service. Video tutorials, online guides and FAQs as well as access to customer service representatives will help you come up to speed as quickly as possible.
Scalable LMS system: It's important to choose an LMS software that can evolve with advances in technology and with your organization's changing training requirements. Your investment of time and money in a learning management system should satisfy your training requirements for years to come.
A Learning Management System (LMS) is a software system that provides a total e-learning solution, including course administration, Online testing, grading, recording and reporting. LMS systems are available for a wide-range of e-learning requirements, from professional training to academic coursework.
---
Read More: Top 10 LMS Software of 2020
---
What is a Learning Management System (LMS) Software - How To Use LMS Features & Benefits
LMS Software Review: Important facts
Online learning interface: A modern LMS system is typically web-based and provides interfaces that allow students to independently login, register for courses, complete courses and take assessments.
Asynchronous software: Web-based LMS software offers the advantage of being asynchronous, which means that students can access course content and assessments at any time and from any location that has access to the Internet.
Corporate training: Most corporations and government agencies have discovered the convenience of using LMS software to administer all of their coursework and training materials. For businesses, an Enterprise LMS system allows employees training in different geographic locations to receive high-quality training while avoiding the expense of travel.
Educational courses: For colleges and universities, an LMS system can be used as the platform for online courses. Many K-12 schools also use Learning Management Systems to augment classroom learning.
Do you want a free Training Software?
We have the #1 Learning Management Software for complete learning solution starting at $0