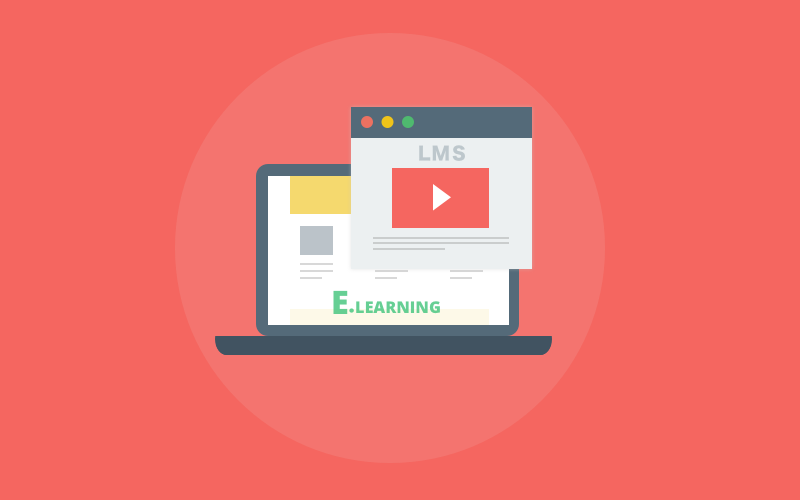 Recently I got an opportunity to interact with a learning and development (L&D) specialist from a renowned MNC. While she informed me that her employer is on the lookout for an alternative training medium that could support its existing offering ie. conventional classroom training.
As our conversation started to gain pace, I quickly pointed out that 'elearning' was the best option. I was assuming that as an L&D expert, she would understand that once an elearning course is created, delivering it isn't much of work. But I guess I was wrong. The two most essential components needed for offering elearning (ie. the elearning content itself and the platform upon which the content is hosted) are still not clear to many and she was no exception.
Since most people have limited knowledge about elearning and the platform used for its delivery, this write-up will talk about why a learning management system should be used for delivering online training.
So, I am assuming that your elearning course is already created. But what's next? The answer is simple and straight. It is time to upload these courses to a web platform so that your students are able to access them via their online device. While many would argue that it is easier to upload an elearning course to a public Dropbox folder and then simply share the link with the learners or use the Intranet, CD-ROMs, USBs and so on, I would say that delivering online training via an LMS is a better option.
Why use an LMS to Deliver Online Courses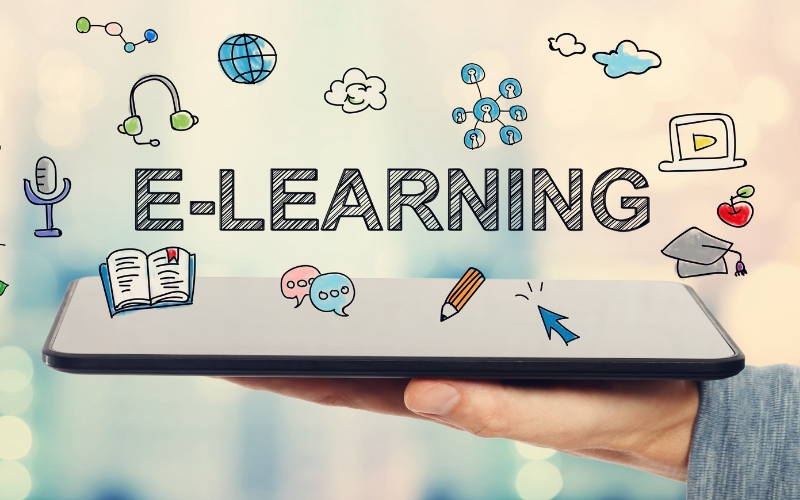 Online learning usually follows a two-dimensional approach. While the first one is all about 'course delivery' (for example, the student spends time to acquire knowledge), the second one deals about capturing information from the elearning content:
Here are some of the examples -
How much time did the student spend to learn the course?
Which are the parts of the course that were not understood or were left unattempted?
Were the students happy with the learning experience? Did they share any feedback?
Successfully capturing information and then using it is key in ensuring that eLearning is attaining the course targets like, why was this eLearning course delivered in the first place. The captured data from every course can be used to make strategic business decisions in different areas.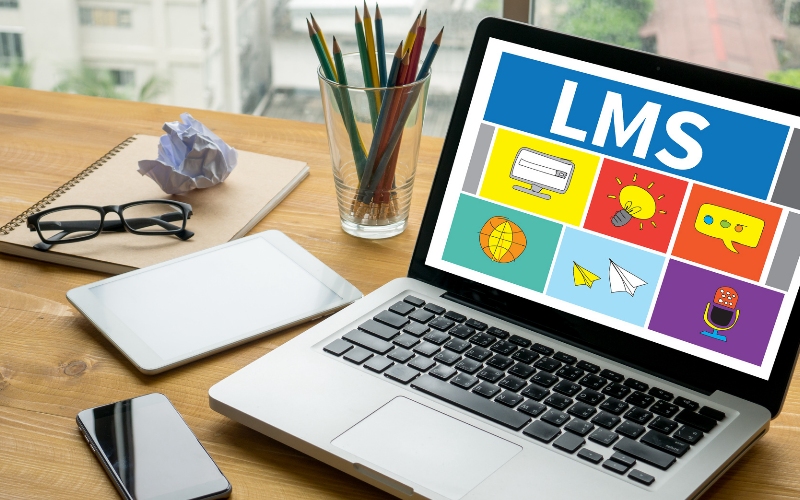 An LMS (which is a software application primarily used to organize and distribute elearning courses, assignments and assessments, track progress and facilitate communication between learners and instructors) is famous for being multifaceted in its approach.
It enables you to do the following things which is why it is preferred for delivering online courses -
Efficiently organize elearning content at one location: With a cloud-based LMS in place, you don't have to worry about storing online teaching material at different locations and devices. This helps to ensure that content never gets lost and simplifies the training content creation. Since it is stored in one location, all the members can seamlessly access content. This helps to prevent confusion and makes training effective.
Gauge & track student's performance: Touted as one of its biggest advantages, this tool will let you keep a close watch on the student's learning capability and also ensure that they are acquiring the necessary knowledge. When your students are not able to achieve targets, you can support them with additional content that will help them perform better. Moreover, the reports which are generated will come in handy to understand why your learners are unable to progress. This also gives you the opportunity to make necessary changes in the training content wherever necessary.
---
Read More:- What is an Online Training System?What is an Online Training System?
---
Reports for understanding learning effectiveness:
According to me, the 'reporting' capabilities stands at the heart of an LMS. Generating
LMS reports
that help measure if the training is progressing in the right direction or not is a great feature. This should be used by every eLearning instructor because it is an excellent way to meet expectations and make training more learner-centric.
Easily prove course has been completed: Many businesses are needed to share a proof of successfully delivering compliance training with the regulatory authorities. In such a scenario, using an LMS is a great option that will let you generate course completion certificates in a hassle-free manner.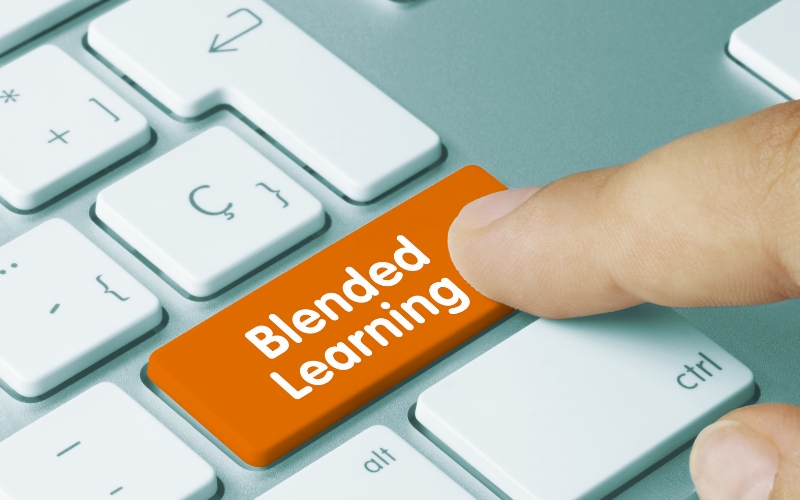 Offer blended learning: An LMS software comes with the full ability to blend traditional classroom-based training (i.e. instructor-driven learning) with online learning. These are some of the tasks which you can do using an LMS -
Schedule learning sessions
Before instructor-led sessions, deliver preparatory courses online
Build content bank
Evaluate learners online
In simple words, an LMS tool makes the best use of technology-delivery learning format. But how to use an LMS to deliver online courses? Let's find out.
So, What is an LMS Capable of Doing
Although no two LMS platforms will be similar as each one of them will have its unique features (which can make it difficult to choose the right vendor), but there are some common features that are usually supported by good quality LMS tools. It would be best to create a features list so that identifying the right solution isn't tough.
Extensive & in-depth reporting: This is one of the most robust aspects of an LMS tool because it allows the admin (basically, the person who is responsible for managing the LMS) enjoys complete access to varied reports that are generated based on every learner's behavior.
Report based on student's activity: Most common type of report and the important measurements comprise - the time spent taking the course, student's progress, answers given to particular questions within the course etc.
Report based on courses : These are based on individual course instead of focusing a specific learner. For instance, you have 100-course takers who accessed a specific course, the course reports will let you know what percentage of learners took your course or what was the passing percentage of the course takers.
Report based on groups: This report variant offers information about the 'group', which haven't taken your course yet.
Enhanced administration: Usually one person in an organization would be managing the LMS software, but it is possible to offer multiple administrator accesses to different people such as core management team, team leaders etc. This multiple access capability proves advantageous because the data collected can be used directly to improve learner's progress and curtails the burden of managing everything by one person.
Content effectiveness: Students can be added to varied groups within the LMS. It means different learners will be able to access different content. This is what differentiates an LMS from an Intranet (which includes humongous information but finding the right one is a cumbersome task). An LMS comes with the capability to add a new student, assigning them to varied groups will mean they only view content that is relevant to them.
Supports system integrations: A top notch LMS platform will seamlessly integrate with a host of other platforms which a business uses (such as CRM, email marketing tools, HR software etc) to ensure maximum effectiveness.
Automated mode of communication: With the implementation of an LMS, the administration can be automated such as automated reminders can be sent to the students reminding them to take a course etc.
Mobile access: A good quality LMS can be accessed via a web browser on mobile or tablet. Many LMS tools will automatically identify when the student is using a mobile device and optimize in accordance with the screen. When an LMS can be accessed on mobile, it helps -
Learners to access learning or undertake training from anywhere, anytime
Instructors to judge learners while on the go
Supports knowledge assessment: There are LMS platforms that allow instructors to make learning more effective by allowing them to create quiz-based assessments within the training content itself. This feature is useful in those scenarios where the training includes a series of different resources.
Sell courses online and make money: Believe it or not, there are LMS tools that allow course creators to sell their training content. Say for instance, if you have created an eLearning course that would be useful to learners outside your business, you should go for a vendor that will let you can sell your courses. This is an excellent way to boost your revenue stream and boost your ROI on your LMS investment.
Summing up
Always remember that in order to deliver online training, you will require an online course and a tool that can deliver and support your courses. Delivering online training isn't tough when you are clear about the targets and the understand the capabilities of the chosen LMS tool.
Are you using an eLearning tool to deliver online training? We'd love to know!
Do you want a free Training Software?
We have the #1 Learning Management Software for complete learning solution starting at $0