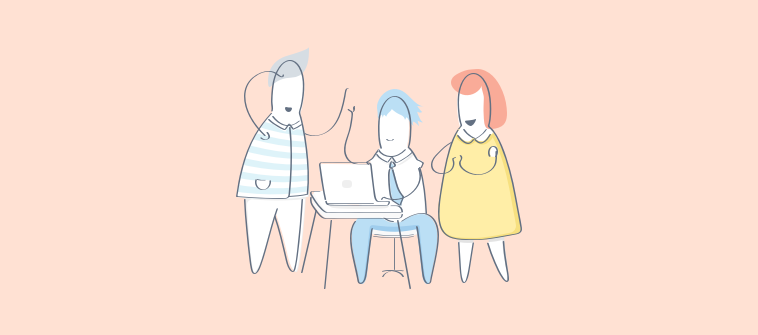 Every person is a new door to a different world.
According to McKinsey, companies with racial and ethnic diversity outperform industry norms by 35%.
Glassdoor says that more than 60% of job seekers factor in a diverse workforce while considering a job offer.

Disputes arising out of differences of any kind - race, religion, gender, culture, or age - affect a number of organizations across the world from time to time. They cause business disruption as well as reputational and financial damages to organizations.
That's why it is important that both employers and employees respect diversity in the workplace so that together they can build an inclusive organization. This can come only through systematic workplace diversity training.
Watch:

In this blog post, you'll learn, apart from all the basics, some of the simple rules that provide the basis for a successful workplace diversity training. Read on to find out:
What is Diversity in the Workplace?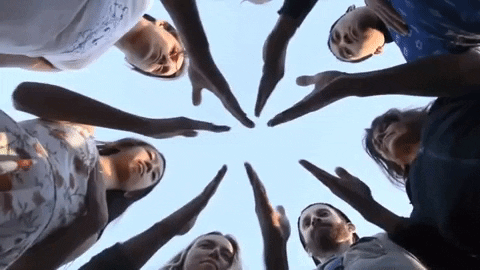 You call an organization diverse when its workforce is made up of people who are of different races, cultural backgrounds, ages, genders, religions, and abilities.
Let's take the example of Google.
The search engine giant boasts of a diverse and inclusive workforce. With its multinational presence and a large number of employees (103,459 as of Q1 2019), it celebrates the diversity of not only its employees but also its customers by offering products that work for everyone.
What is Diversity Training?
Diversity Training refers to any workplace educational program aimed at promoting awareness and acceptance of employees from a different culture. Such training is tied to fostering a healthy, positive, and conflict-free workplace relationship between employees belonging to different races, religions, sexes, beliefs, etc.
You can understand the purpose of diversity training better when you look back at the American civil rights movement in the 1950s and 1960s. It marked the starting point of diversity training. The demand for equality between the black and white in the workplace and other places such as sports where they come often together was popular in those days.
Types of Diversity Training in the Workplace
Employee diversity training is broadly divided into two types:
✓ Awareness-Based Training
The primary purpose of this training is to sensitize employees on the importance of diversity in the workplace. It makes them aware of common assumptions and prejudices about other employees who are different from them. The training relies on case studies and experiential exercises.
✓ Skill-Based Training
Aimed at providing hands-on training to employees, skill-based training equips employees with the capacity to handle diversity in the workplace. It uses various methods such as role-plays, courses, and games to take the employees from the awareness stage to the competence stage. Employees are trained on how to communicate with people from different cultures, interpret cultural differences, and adapt naturally.
What is the Importance of Workplace Diversity Training?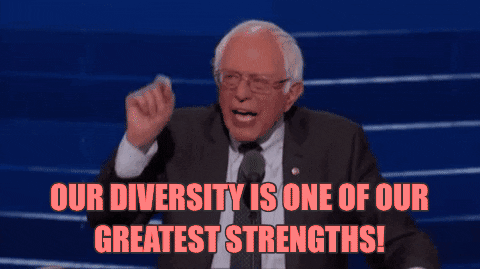 Organizations attach value to diversity training that takes care of different human diversity areas since it is closely tied to their business growth and reputation. If you're wondering why is diversity training important, here are some of the top reasons:
It teaches employees how to accept differences at workplaces

It promotes a cohesive and progressive work environment

It encourages a spirit of tolerance

Breaks down mental and psychological barriers so that employees can work together and stay productive

Helps forge a winning team despite cultural differences among employees
6 Important Workplace Diversity Training Ideas
Keep the following points in mind while implementing diversity training to make sure that it turns out to be successful:
Open door policy - Managers and supervisors should always keep the door of communication with their employees open to encourage openness and transparency. Employees should feel free to talk about diversity issues and report them as and when they occur without any fear or favor.
---
Read More: How to Make the Most of Diversity Trainings at the Workplace
---
Cultural training
- One of the diversity training concepts that should be reflected on your training programs deals with how to treat different cultures. Put employees in cultural diversity training programs, especially how different cultures respond to certain events in their own ways and why so that they can respect it.
Workplace harassment training - Cases of sexual harassment at the workplace are often a fallout of bias on the part of employees, either conscious or subconscious. They are closely linked with workplace diversity.
So, you should make harassment training a priority as well and deploy an online sexual harassment training course as mandated by federal and state laws.
---
Read More:- The What, Why & How of Sexual Harassment Training for Employees
---
Focus on similarities
- To build a happy workplace, it's important to condition employees to look for common grounds whenever they can, instead of solely the differences. Let them make efforts towards finding similarities between fellow employees that go beyond obvious differences.
Breaking down stereotypes - Cultural stereotypes are ingrained in our psyche. They are extremely dangerous if not tackled properly. That's why, your diversity training programs should help challenge these stereotypes and create positive workplace environment.
Holistic training - Focus on every possible aspect of diversity including differences in personality traits, sexual orientation, intellectual abilities and so on. Never leave any existing difference unaddressed as it can escalate with time and get out of control.
Online Diversity Training Software
You need an online employee training system to deploy a full-blown workplace diversity training. You can use such platforms as a blended learning tool to engage in both online and offline training. They enable you to create fact-dense and engaging diversity training courses, share them with learners, and track course compliance - all in one place.
---
Read More:- Online Compliance Training: 10 Best Practices that You Should Start Following
---
In the absence of such systems, your plan for diversity training will remain on paper only.
Some of the intriguing features of diversity training software that you'll find useful are anytime anywhere learning, multi-lingual support, and ease of knowledge sharing and collaboration. Training diverse workforces that are geographically distributed and speak different languages, thus, becomes easy with online training software.
Planning a Corporate Diversity Training Program?
In today's fully globalized business environment, no organization can afford to remain exclusive and take the importance of diversity training for granted. They need to build an inclusive and conflict-free workplace to promote healthy relationships among employees coming from different cultural backgrounds. Only then business owners can focus less on resolving interpersonal issues and more on core business activities. Training on diversity in the workplace provides the means to that end.
---
Read More:- Corporate Training Software: What It Is and Why You Need It
---
Include all of the points discussed in this post in your diversity training to educate your employees about diversity in the workplace. This is good for your employees as well as business in the long run. Deploy the training the right way and you stand to gain a lot.
If you think I missed out on anything related to diversity training programs in the workplace, do share your thoughts below.
Take a tour of ProProfs Training Maker. In case you have any questions, feel free to call (855) 776-7763, and we'll connect you with one of our sales representatives.
Do you want a free Training Software?
We have the #1 Learning Management Software for complete learning solution starting at $0