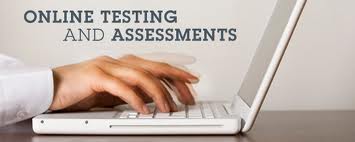 Sometimes, creating an exam can pose a few challenges. However, for those people out there looking for an easier way, you can take advantage of an online exam creator. This way of creating exams will save you the hassle of writing down questions yourself. Online exam creators help you design and create multiple quizzes; here is a little insider knowledge on the best ways to make the most out of online quiz tools.
1. Remember Your Target Audience
When it comes to using online exam creators to create a quiz or exam, it is imperative to know who your target audience actually is, as this helps in gaining the attention of interested candidates. For instance, if you are creating an exam for students, make sure the questions are student focused. For employees, you can include various job-related questions and aptitude questions in the test. For friends, you can add questions with some humor.
2. Turn Study Notes into Exam Questions
The hardest part of creating an exam is actually coming up with good questions. You can include standard questions for employees about their previous jobs and skills, but when it comes to students, the whole exam creating process can feel overwhelming. To combat this, it is recommended you do some research, thoroughly study the subject you wish to create the exam on or take inspiration from other materials available. Re-organize your study notes into questions and jot down the answers. Later, you can compile all these questions into an online exam.
Watch This Video to Know How To Create Online Tests Using ProProfs Quiz Maker
3. Mix Up Question Styles
In order for the exam to be effective, it is advised to mix up the question styles as it is a good way to ask a lot of questions. It can help you gain a lot of information about a student or candidate applying for a job or giving a normal test. You can either have multiple correct answers or have only one correct answer to make the test look simple. You can also include true or false questions. Mixing up these three options can make your exam more challenging, but it ensures you get the information you need about a particular learner.
4. Don't Create Exams with Trick Questions
The main purpose of using an online exam creator is to get to know about the potential of a learner. To achieve this, it is recommended that you do not create quiz questions which are designed to simply trick or confuse people. This way, it will be difficult to determine the potential of the quiz taker. So, instead, you should focus on creating valuable, appropriate and good quality questions for the exam. This will make learning from online exams a better experience for you and anyone who takes the exam.
5. Get Inspired (Incorporate Other People's Ideas)
Don't feel afraid to incorporate ideas initiated by others' in your exam. Use as many ideas as possible to make your online exam more appealing and interesting, as this is the only way to make your online exam tricky as well as interesting for the candidates appearing for it.
Using an online exam tool can help you gauge your learner's knowledge about a subject. As a teacher or an instructor, it is one of the most effective tools that can help you accomplish this, save your time and make you a better teacher too!
Do you want a free Training Software?
We have the #1 Learning Management Software for complete learning solution starting at $0