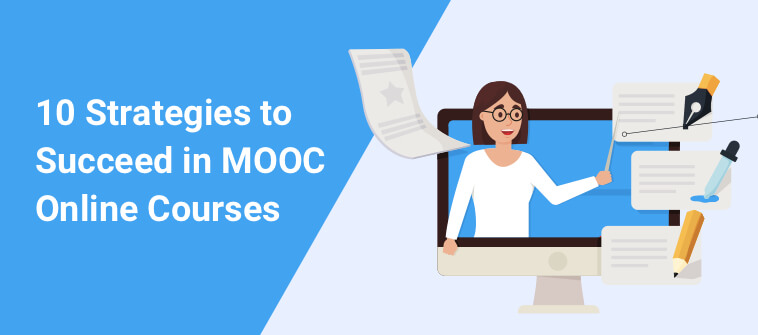 If you are an avid learner, or you are starting to explore the new and exciting world of Massive Open Online Courses (MOOCs), this blog post is for you.
MOOC online courses marked a turning point in the history of learning. From the time the idea was conceptualized by two university professors more than a decade ago, learning has never been the same again.
These courses ushered in an era of democracy in learning. They are free, accessible to all, and recognized by some of the top U.S. universities such as Harvard, Cambridge, and MIT.
If you too are interested in investing yourself in developing MOOC courses and helping people learn in a flexible, convenient, and self-paced manner, keep reading.
These 10 strategies will equip you with the right knowledge to craft a MOOC guaranteed to succeed.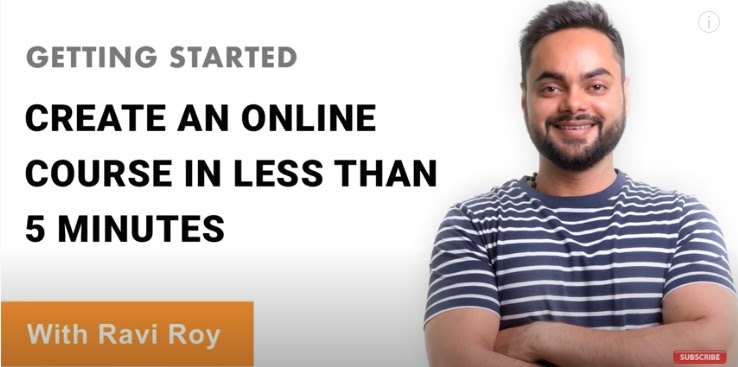 10 Strategies for Successful Massive Open Online Courses
1. Know Your Purpose
Why do you want to develop a MOOC in the first place? Is it because so many people are doing it? Or is there a serious educational goal behind it?
The most common reason for people investing in MOOCs is that they find the idea of reaching out to thousands of people through their courses very appealing. Normally, it would be next to impossible to teach so many learners in a traditional class at the same time.
Best Practices
To begin with, choose a topic that you're knowledgeable and confident about, not necessarily what is popular at that time.

Also, keep in mind the diversity of your course participants who will be from different educational backgrounds, age groups, and cultures.

Sometimes, MOOCs are used to showcase the expertise of an educational institution with a bit of branding included. Whatever it is, be clear about the purpose before you proceed any further.
---
Read More:- A Complete Guide To Choosing The Best Online Course Platform
---
2. Get a First-Hand Experience
In life, nothing is comparable to personal experiences, either positive or negative.
If you are setting foot in MOOC online courses for the first time, it will help you to know beforehand how it works.
The best way to do that is to enroll yourself in a MOOC online course. This way, you will be putting yourself in the shoes of your future audience.
Also, considering the fact that most MOOCs recorded high dropout rates in the recent past, you will get an opportunity to find out what you can do to maintain the interest level of the participants.
Personally involving yourself in such a course will enlighten you on what works and what doesn't.
3. Choose the Subject Wisely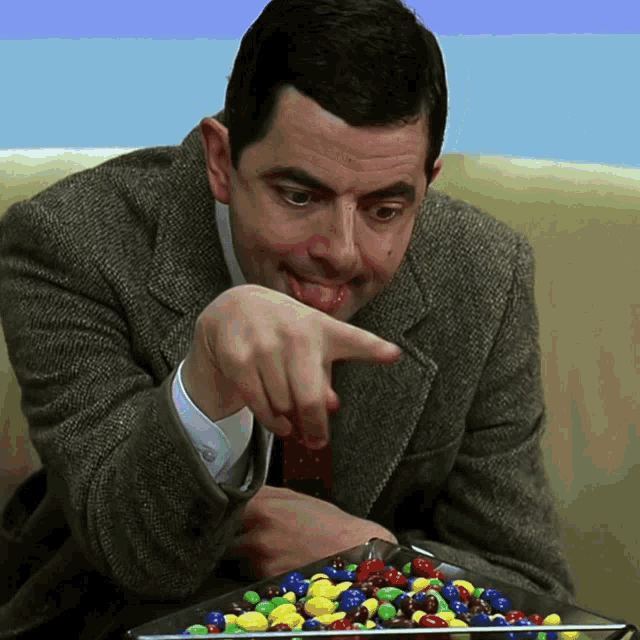 Choose a subject matter prudently. For best results, it should be something that you're truly passionate about.
The nature of the topic you want to deal with will also decide the type of materials you use to deliver it.
Best Practices
Whichever topic you choose, make sure you keep it interesting. This will keep the participants engaged throughout the course and the chances of dropping out become minimized.

Also, check existing MOOCs online to see that the topic is not already covered.

Try and get in touch with potential course participants and pitch your MOOC idea to them. Find out what they want to learn and are enthusiastic about. These activities will provide you an additional perspective on what subject you should be working on.
4. Get Your Team Ready
Now we have come to the governance part. You'll need to establish a team of people and assign them roles. This may include academics, writers, designers, editors, project managers, and so on.
Best Practices
Schedule the tasks depending on the roles of each member in your team

Hold regular status update meetings where each member gets an opportunity to update task progress aligned to the end goal. During these meetings, they can also discuss any challenges they may be facing in developing the MOOC.

Keep the communication channels open to ensure all the important tasks are executed as planned and the team sticks to a deadline.
5. Use a MOOC Development Platform
Creating a MOOC is hardly any different from creating a regular course. You'll need an online learning management system (LMS) such as ProProfs Training Maker to execute your ideas and plans. ProProfs lets you do all the settings on an open course to allow access by anyone.
Such MOOC platforms enable users to create, design, share, and track online courses. Ideally, they should support easy eLearning authoring, multilingual and localization, eCommerce, and reporting & analytics.
As the world's easiest cloud-based MOOC development tool, ProProfs offers a one-stop solution for building MOOC courses. You can deploy these courses in any language (it supports 70+ major languages of the world), and access delightful reports at regular intervals. The software application also offers a library of 100+ ready-to-use and customizable course templates.
Since it is cloud-based, there is no software download and installation involved.

Source: elearninginfographics
6. Take Care of the Design Part
It's not just the information in the MOOC that is important. What is equally important, just like in any other course, is how you present that information.
Best Practices
Depending on the design plan you have in mind and the tool you use, you can develop the layout and delivery methods.

Again like in other standard courses, you can include images, infographics, quizzes, videos, discussion boards, surveys, and so forth. This will keep the course engaging as compared to one that is text-heavy.

A

MOOC storyboard

can prove extremely useful in this context. Design a prototype of the course, check for coherence and comprehensiveness, get stakeholders to validate it, and take feedback from a select group of your future audience.
The idea is to get the entire team to work based on a common framework.
Finally, since your MOOC participants will be from a diverse educational background, it is vital to keep that as well in mind while designing the course. The style and language of the course should be appropriate for all of them in terms of ease of comprehension and consistency.
7. Do a Pilot Test
The proof of the pudding is in the eating.
It is considered a good practice to do a pilot test of MOOC online courses before finally launching them. This will help you to confirm that the MOOC meets the eLearning criteria that you set out to achieve.
It will help you identify discrepancies or oversights, if any, and resolve them before the course actually goes live. In short, it is a phase where you check if the course is ready for the final countdown.
Best Practices
Arrange a small group of learners who will be using your final course.

Explain the purpose of the pilot test and ask them to give honest feedback.

Observe them as they are taking the course or have a feedback mechanism in place to observe their actions but don't interfere

Let them take the course after which you can ask questions, for example, through online surveys. You can ask them whether they like the course, what impression did they form on first seeing it, and what suggestions for improvement they would like to give.
This exercise will help you get an overall picture of the course quality and nip any issues in the bud.
Watch How to Create an Online Course

8. Get the Word Out
Considering the fact that you've invested your time, effort, and money in developing the MOOC, it's now the payback time.
Best Practices
Right from the pre-launch stage, you can start

creating awareness around your MOOC

and pave the way for a large number of registrations.

In case you're a part of an institution, you can promote the course across departments, associations, and other networks.

You can also leverage social media. It is one of the fastest means to get the word out about your work. Create a social media account that is open to everyone.

Remember to add a link to your MOOC in emails, newsletters, press releases, and any other communication, both within and outside your institution.

Use

quizzes

for your marketing strategy. Add a lead capture form preferably after the last question but before you reveal the quiz results. Offer incentives like a free eBook to motivate people to provide their contact information.
Use as many mediums and channels as possible to let people know about your course
9. Manage Your Course
Successfully launching a MOOC online course is not the end of it. The course will require your ongoing attention.
Best Practices
You need to field questions on social media and moderate discussions on online forums.

In addition to this, you will need to do ongoing improvement and updating of the course according to breakthroughs in the field and evolving trends.

Also, you may want to add further explanations and clarifications to some concepts in the course. For this, you can upload short, explainer videos without necessarily pulling down the course. Such steps will make MOOC learning seamless and enhance the value of your course.
Remember, there are always hundreds of people, if not thousands, who are learning from your online course at any time. That's why you need to work continuously on it, monitor it, and improve it whenever it is necessary.
---
Read More:- Accelerate Your Online Course Success Rate With Gamification
---
10. Do a Post-Launch Analysis
Once you launched your MOOC, you need to conduct analyses based on various metrics from time to time. This includes data on user enrollment, demographics, course completion rates, and more. The idea is to get an overview of how your course is performing and how participants are receiving it.
MOOC software platform by ProProfs supports reporting and analysis. The tool tells you who took your course and when as well as the participation rate, engagement level, and satisfaction ratings.
All this allows you to know how your MOOC online course is shaping up, how is the learner experience, and if there is any need for improvement. It, thus, enables you to make data-driven decisions going forward.
Ready to Create Your First MOOC Course?
Source: Wikipedia
Just like the size of participants in MOOC online courses, the task of building a MOOC course can be overwhelming. The course should be informative and engaging at the same time to reduce the chances of dropouts.
These practical tips can help you get your act together to develop MOOC online courses that your audience will like and are bound to succeed. To recap the points we discussed were as follows:
Know Your Purpose

Get a First-Hand Experience

Use a MOOC Development Platform

Choose the Subject Wisely

Get Your Team Ready

Take Care of the Design Part

Do a Pilot Test

Get the Word Out

Manage Your Course

Do a Post-Launch Analysis
Start by choosing a platform that makes MOOC education easier for you.
Take a quick tour. For a free, no-obligation consultation, call (855) 776-7763 (toll-free).
Do you want a free Training Software?
We have the #1 Learning Management Software for complete learning solution starting at $0