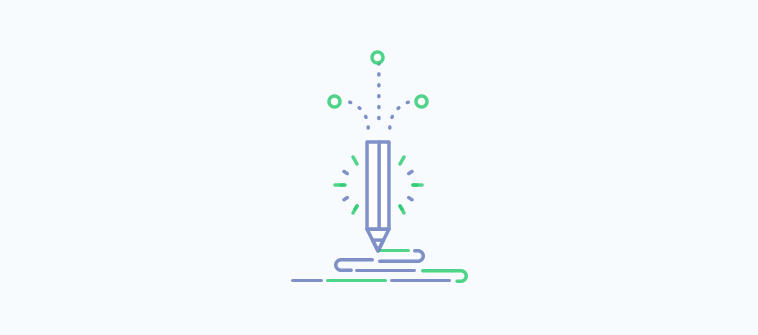 Technical writing is an art that comes with its own set of nuances, the command on which can be achieved, provided you put in considerable time and effort to master this skill.
Calling it an art might appear contrary to its definition but if you delve deep into it, you will realize that it's much more than merely documenting information.
It starts with gaining a holistic understanding of the product or software and analyzing its need in the market to knowing your target customers and what value they seek from the product. It's only after you are done with the background work that you finally venture into crafting a document. Besides including every technical detail, you also have to make sure that your content doesn't look robotic and monotonous. This can be done by sprinkling some interesting tidbits to keep readers glued to your document.
Seems like a cakewalk or a challenge?
Well, to be honest, it's both.
Being a technical writer myself, I know how easy documenting a product or software can be, if you are fully abreast with its functionalities and aware of the customers you are targeting. At the same time, the task becomes tedious when you don't have an inkling of the subject or the readers which ultimately impacts the document negatively.
The process of technical writing
The process of technical writing encompasses everything from drafting and editing to re-writing and finally reviewing.
The process involves 5 major steps:
Planning

Structuring

Writing

Reviewing

Publishing
Every stage mentioned here is paramount to churning out quality and flawless documentation. Hence, it cannot be done in silos. The process involves various writers, editors, and reviewers to make sure that the content produced is of heightened quality and error-free.
To ensure that the process is more streamlined and involves negligible mistakes, you can leverage a wide array of tools and generate top-notch documents.
Uncovering the top 5 tools that you (technical writing experts and budding writers) can employ to bring out the best in your online documents.
1. ProProfs Knowledge Base
Striving to create a niche for itself in the market, ProProfs Knowledge Base provides unmatched features and smart settings so that you can create technical documents that reflect excellence and perfection.
Engineered beautifully to meet the needs of businesses spread across the globe, it helps you create documents in minutes. ProProfs thrives on its USP of facilitating you with a full-fledged and feature-rich platform that you can use to build, design and edit documents at the same time.
A few unique features it offers -
Branding features
Revision history
Compatibility with multiple devices
Library of themes, designs, fonts, etc.
You can not just write, edit, share and format your content but also make it engaging using the in-built pool of fonts, themes, and designs, since, branding your document is as essential as making it informatory.
Key takeaway - If you are looking for an all-purpose software that provides a centralized platform to write, edit, format, share and at the same time help you package and brand your document then ProProfs Knowledge Base is your best friend.
2. Notepad++
One of the most simple tools, Notepad++ is an effective text editor and source code editor. It provides a seamless text typing experience and also offers cutting-edge features like -
Multiple language support

Spell-check

Smart plug-ins

Auto-save

Ghost typing

Split-screen editing
Key takeaway - Notepad++ is excellent for creating medium-sized online help documents. Leverage its smart plug-ins and features to make the most of it.
3. MS Word
MS Word is undoubtedly one of the most used tools, thanks to the ease and convenience it offers. The very thought of "writing a document" has become synonymous with MS Word - proving the dominance it has in the market and the level to which people are attached to this tool. A recent survey corroborates this fact. It shows that a whopping 80% of students prefer MS Word for individual work and 13% for group work.
Powerful features, smart settings, and formatting options make it the preferred choice of writers. See what makes it a writer's ideal companion:
Track changes

Find & Replace

Grammar check and spell check

Option to save documents in various formats like PDF, RTF, etc.
Well, these are just a few of them.
Key Takeaway: MS Word is a great tool if you want to work independently. Plus, it's a great option if you are looking for a tool that's simple to use and at the same time is rich in powerful features.
4. Markdown Editor
It is designed carefully with the primary aim to keep the language readable, without making it look heavy and cluttered with formatting or tags. Its primary focus is to provide writers with a plain text format that's easily readable and easy to write as well. Some of the significant features of this tool include -
Plain text formatting syntax

Plain text editor
Key takeaway - Even if you aren't abreast with HTML, you can use Markdown editor to create useful web pages. You can also use it for taking quick notes while in events, discussions or forums.
5. Google Docs
For me, Google Docs is synonymous with collaboration as it provides a platform to work together with the team. It infuses transparency and helps teams across departments work closely with each other.
A free tool, Google Docs facilitates you with the option to write, edit and share with absolutely no cost. It's a multi-user collaboration tool that offers compelling editing and formatting features and 24*7 access. A recent survey confirmed that 78% of students use Google Docs when writing papers in groups - which reiterates the fact that it's becoming the ideal collaboration tool for millennials.
Some of the smart features it provides are -
Auto-save

Revision history

Anytime, anywhere access

Multiple editing and sharing
Key takeaway - If you work in a large team and constant collaboration is a need of the job, look no further than Google Docs.
It's time you switch on the introspection mode and chalk out the issues you face while you are documenting information. On the basis of your analysis, zero in on the tool that you think has the ability to meet your requirements and give desired results.
Keep the confusion at bay, choose the best and leave the rest…!
Recommended Reads:
5 Winning Strategies to Create Online Help Documentation
Tips for Creating Highly Professional Online Documentation Quickly
Ultimate Guide to Creating a Technical Documentation
Do you want a free Knowledge Base Software?
We have the #1 Knowledge Base Software for delightful self-service help center starting at $0