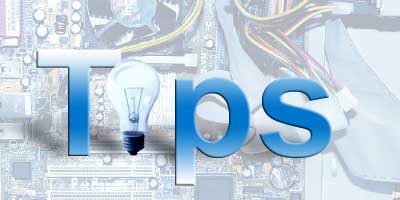 It is no secret that there are currently a number of knowledge base management software in the market. These programs have been designed with differing functionalities and features. When companies are trying to get their hands on some of the best of these programs so far, the key is to focus on a program that meets their needs. At least this is what most of the enterprise size companies go for. Small companies and firms on the other hand can choose a program based on other features such as the cost of acquisition and installation.
All this is possible because the knowledge base programs are designed with permission architecture that supports group access. Therefore this implies that access to a particular set of information can only be made available to a set of individuals within a group that the user selects. It is therefore also possible to lock out information from parties other than those that should have access to it, while sharing it only with those who should, while all of them are using the same system.
So what are some of the things that you should focus on when selecting the best knowledge management program?
Understand your needs first
This might sound so simple, but some companies have come to learn about the importance of this the hard way. Many are those who have gone on to purchase a knowledge base management system and then after that, they try to mold the needs of their business to work around the features of these programs. The result is often a disaster.
What you need to do is to ensure that you first of all understand what you want to achieve as an organization, lay down a map or a blueprint of how this is to be achieved, and then from there, you can get in the market and shop around for a knowledge base system that will be able to deliver on these promises. The best thing about the industry at the moment is that if your company is large enough to afford it, you can even get the developers to customize a knowledge base system to fit your particular needs.
Support
Any person who works or runs a computer operated system will admit to the fact that without proper support, the system is as good as useless. While selecting a good knowledge base system, it is important to ascertain that your business will get prompt internal and external support from the developers should the need arise.
Support should be available round the clock, because your customers are also keen on getting your support round the clock. Your business should never compromise on this while looking for an appropriate knowledge base system.
Cloud based software as a service
Cloud computing might not have been a preference in the selection of features while looking to obtain a good knowledge base system back in the day, but this is certainly a must have at the moment. The use of cloud based services in this industry makes it easier for the company and users to gain access to information since everything is accessible through a web based application.
Apart from ease of access, cloud based computing and running your core business functions as a service helps you cut down on costs, particularly for obtaining and maintaining the necessary hardware.
Conclusion
A good number of these programs that are currently in the market have lots of incredible functions. While the features could be different from one program to the other, there are some intrinsic basics that they all seem to share. One of these is the fact that when installed and properly managed, the programs are supposed to enable the customers, staff and business partners the ability to gain access to any information that is relevant to their user privileges. This kind of information can be accessed either locally or across the internet.
Do you want a free Knowledge Base Software?
We have the #1 Knowledge Base Software for delightful self-service help center starting at $0