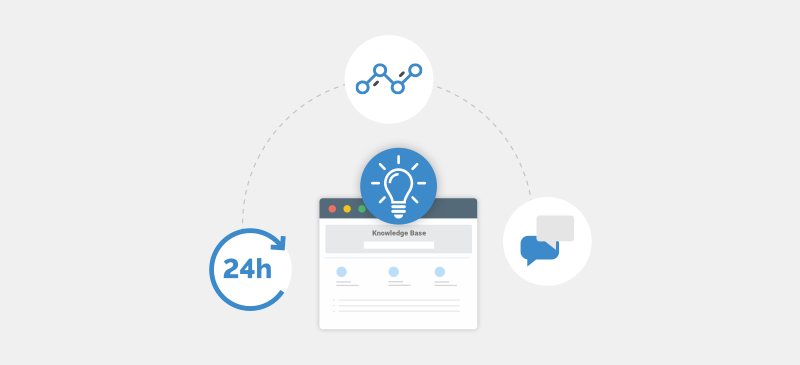 Content is an essential aspect of a knowledge base. But your knowledge base is incomplete without relevant content that's structured and valuable for readers. The infographic below will give you a basic idea on how to write content and things to keep in mind while drafting your knowledge base.
With the concept of online knowledge management gaining popularity across a spectrum of various industries, companies are constantly looking out for ways to manage their business knowledge efficiently. A company's internal knowledge, when managed properly, can bring in various benefits like improved team collaboration, enhanced productivity among employees and reduced tickets for customers.
If you are looking for creating an online knowledge base, the first thing you need to know is writing flawless content. Go through the infographic below to get some insights:


Saying that content is king will be an understatement when it comes to a knowledge base. Content is the life of a knowledge base, hence, you cannot overlook it. These tips will help you create rich content that is relevant and useful to readers.
Do you want a free Knowledge Base Software?
We have the #1 Knowledge Base Software for delightful self-service help center starting at $0