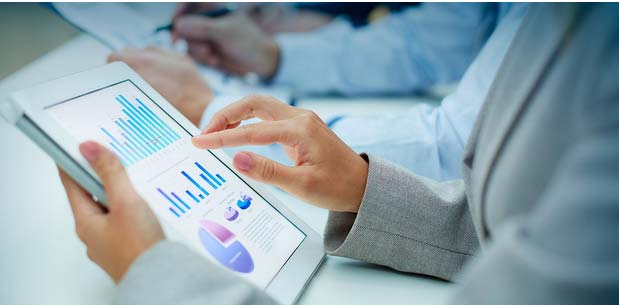 Knowledge base software programs are being designed in a way that everyone can use them. More and more businesses, in diverse fields, are using this software. Today businesses use it to keep their help-related functions as organized as possible. Businesses can keep the information organized for specific situations or industry needs. Plus, there's always that possibility for a business to save money as well.
Here's how a knowledge base software can make it easier for a business to thrive and succeed.
Get Information On Specific Items
It's easy to use knowledge base software to control how information is stored. This includes information on services in the workplace and functions relating to products one sells. Information can be organized and sorted carefully to create a great database that is easy to follow along with. Businesses can use a knowledge base at a call center to get information on problems and how to resolve them as quickly as possible.
Meanwhile, specific people in the business can be assigned to work with very specific terms and setups too. That is, employees who are in a certain segment can be tasked to work on particular setups and terms that they know about.
There's also the ability to search for items as quickly as possible. New search terms may be generated within a program based on custom entities and special rules that may be generated. Searches can even operate with synonyms and hyponyms among other words, thus increasing the chances for a positive result to come out of the search process.
Keep Things Updated
Knowledge base software makes it easier for updates to be administered. For instance, an RFID-based program or system might have to be updated with new codes on occasion. Also, new amendments may be required in tutorials where the data is exact and specific. All updates are easy to facilitate in a knowledge base program. In fact, all updates and changes to a program may be tracked too.
This is a great feature that businesses can use to be successful. They can find that new codes, terms and documents may be added to a program without spending too much time. There's no need to know any codes or specifics for getting such a program ready either. Prior editions can also be saved in the event that reversions have to be made, thus keeping old data from being lost when it really has to be preserved.
Learn More About Customers
Businesses can succeed by learning more about their customers. This can be achieved by analyzing how customers use the knowledge base programs. Such programs offer tracking features that identify what pages are searched through the most. That is, businesses can learn about what problems might be abound in a program and how to fix them. This information can help a business learn how to resolve problems before they can get any worse.
Saving Money Is Critical
One huge point about knowledge base software programs comes from how they can be used to help people save money. That is, controls may be limited to certain spaces. In particular, employees will only be allowed to adjust very specific aspects of a program. This in turn allows employees to keep a program operational without being harder to use than needed.
Savings also come from a business having to spend less time hiring people to directly hire others. A knowledge base can be generated to automatically help customers. They will search through a knowledge base program to get the answers they want right away. This in turn keeps the overhead at the workplace from being too exorbitant.
These are just a few examples of how well knowledge base software can be used. You should consider making your business a success by getting more programs to work for you. This in turn will offer your business the assistance it deserves while staying active and ready to highlight itself and all it has to give.
Do you want a free Knowledge Base Software?
We have the #1 Knowledge Base Software for delightful self-service help center starting at $0