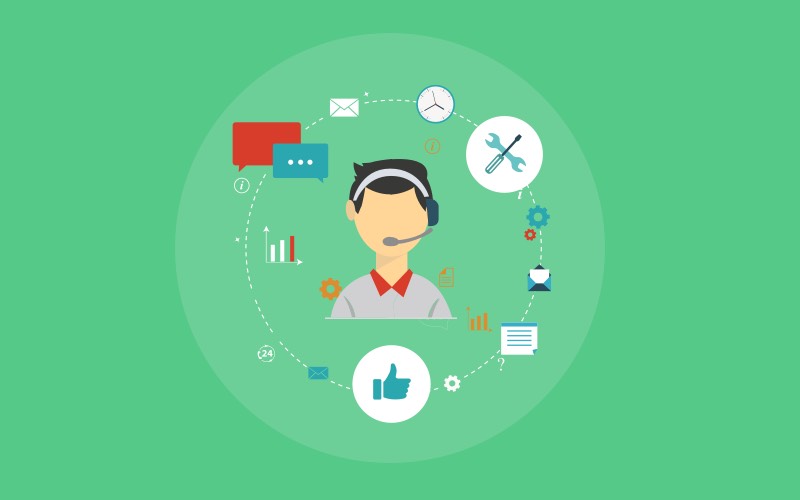 A knowledge base is the easiest way to resolve customer queries faster, that is a piece of fact that businesses running large call centers often overlook. In fact, even customers prefer using the knowledge base to find answers on their own, rather than call support for a solution.
91% of customers said they would use an online knowledge base if it were available and tailored to their needs - Zendesk
That being said, having call support available is a mandatory requirement for companies, especially software providers, because all customer questions cannot be solved over an email or help article.
The important thing is to have the right balance. Instead of only focussing on building a large call center, you can use a self-service knowledgebase to answer common questions of customers. This empowers customers to find a solution on their own, while drastically reducing the workload of your agents and helping them solve problems faster. Conversely, agents can use the knowledge base to offer accurate and faster responses to customers.
Speaking of problems, let's look at exactly how a knowledge base helps support agents solve customer questions faster.
Nip the problem in the bud
A knowledge base prevents a problem from being a problem. What this essentially means is that customers can get answers instantly by doing a quick search of the knowledge base. As a result, they don't have to raise a ticket or call support for a resolution.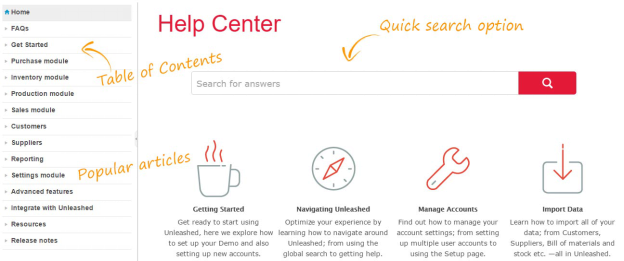 In fact, a good FAQ/knowledgebase answers questions proactively. You can create a bank of common questions, around your product, billing cycle, services etc, and display them on your FAQ homepage for all your customers to see. Offering answers to questions customers might ask in the future is a win-win for everyone because your customers are delighted to get instant answers while your support staff's workload reduces.
Identify the problem accurately
Identifying the problem; correctly, is the first step in resolving a customer query. While this may be an intuitive process for trained and experienced call center professionals, it's not so straightforward for new employees.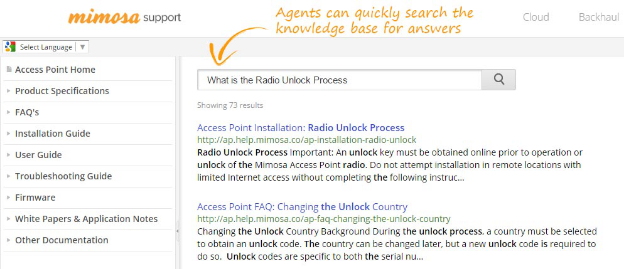 That's when a knowledge base simplifies the process. Agents can understand customer queries better by doing a quick search in the knowledge base with the key terms customers are using to describe their problems. The knowledge base automatically suggests a number of help articles on the topic and all that the agent has to do is figure out the correct article.
One thing is for sure is that agents have to use their good judgment in choosing the correct article, but just the fact that agents have the relevant information handy greatly reduces the chances of them offering incorrect responses.
Recommended Read: 5 Ways to keep your Call Centre Workforce Happy
Reduce hold times
Agents putting customers on hold every time to confirm a simple request or offer some detailed information is what agitates most customers. In this regard, a knowledge base helps agents to not only offer accurate responses but also reduce the hold time - a common area of concern for most call center managers.
This is so because agents do not have to consult a supervisor for procedural information. Instead, they can simply search the knowledge base and get instant answers. They do not have to put the customer on hold even for a second because at the click of a mouse they can access any information from a simple help article to entire user manuals and technical guides.
Standardize responses to avoid legal hassles
One of the major areas of concern, especially, in a high-energy call center is that it becomes incredibly difficult to track the quality of agent's responses. With more than a thousand calls coming in on a daily basis, ensuring that every agent offers correct and quality-controlled responses become a daunting task.
In this regard, a knowledge base is an extremely useful tool that helps agents to standardize their responses and meet compliance requirements. You can do this by creating a canned response and storing them in an internal knowledge base that can be accessed by authorized agents, as they are interacting with customers. While this ensures that agents, unintentionally, do not give out misleading information to customers, it also helps to save agents time in thinking about a suitable response.
Offer concrete solutions to customers
The biggest disappointment for customers is when they get information, that is practically useless from agents. This result is them calling support to simply tell their story, over and over again, without any hope of a quick resolution. It is not only a tedious but irritating task that only ends up in customers discontinuing the company products and service or a highly dissatisfied customer - at best.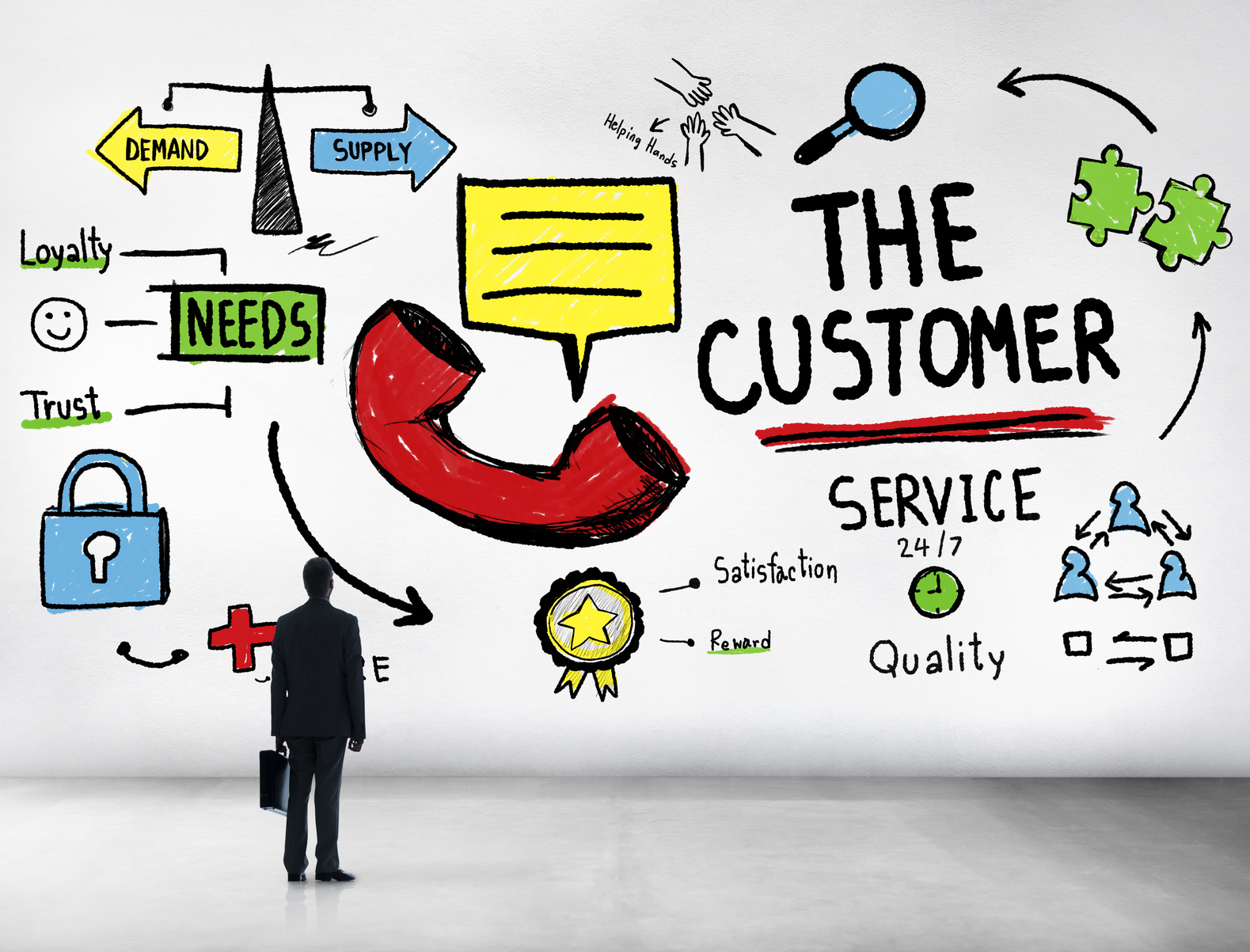 In such case, the fault does not always lie with the agents. At times even experienced agents might not have the latest information about the product such as a feature update or design change. Thus they end up offering misleading answers to the customer.
On the other hand, updating the content of knowledge base is a simple and quick process. As a result, it offers agents the latest information about a product or service. With the help of such as tool, support agents can ensure that they offer accurate responses. In fact, they can share links to full-length articles with customers, so that they can refer to the content anytime they want to.
Create new helps article using notes & tickets
The knowledge base can be used by support agents not just for finding information but also as a tool to take down ticket notes on the fly. It works like note-taking apps such as Evernote, Microsoft OneNote and the like so that agents can record the questions of customers during a live call. These notes can be directly recorded as a draft article and pushed to technical authors so that it can be further worked on and published as a full-length help article.
Similarly, the knowledge base can be used to collect feedback and tickets from your audience. You can easily embed a support form, where customers can add their queries and send it to support. Like it was for the notes of support agents, these tickets can be directly assigned to a draft article and then later published.
As a result, the knowledge base becomes a continuously improving repository, which agents can refer to any time and get the best answers to customer's questions. Problem-solving becomes easy and solutions are offered faster.
Conclusion
A knowledge base software helps agents to solve problems faster and more effectively. While the tips mentioned above are some of the main benefits of a knowledge base, you can use the tool in innovative ways to help support agents. For instance, you can create ready-reckoners such as procedural guides, checklists, canned rebuttals etc that agents can quickly refer to, while on a call. Similarly, there are all kinds of ways in which you can use a knowledge base from customer support to knowledge management - the possibilities are limitless.