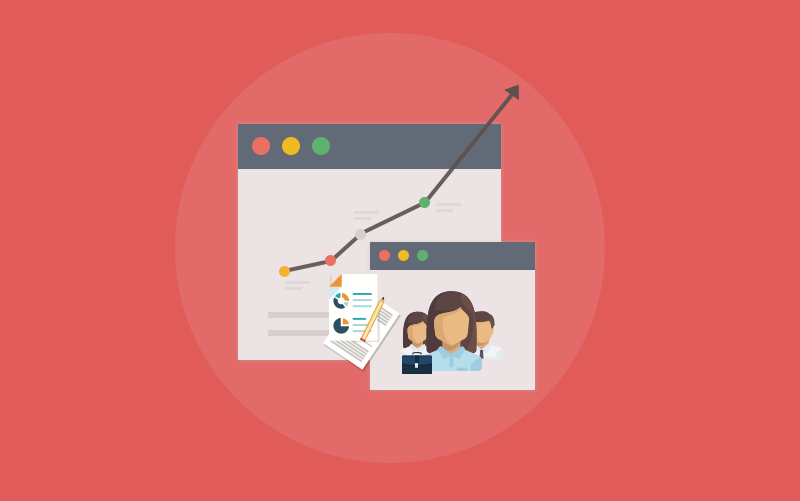 Imagine yourself as a customer of a software company. You've bought a software product from the firm, but when you begin using it, you find it difficult to understand its functionality. To get a holistic understanding of the software, you start navigating through its online documentation in the hope that it will clear all your doubts and provide you a path to follow while using the software.
But to your surprise, the web-based document presents you with a humongous amount of information, a significant part of which doesn't make sense to you, thanks to the technical jargons and difficult concepts mentioned in it.
You feel helpless and finally turn to the customer support staff for HELP.
This situation brings the software company back to square one as the whole point of creating documentation gets lost, with you as the customer, raising a ticket and reaching out to support staff. Add to this the negative impression created by the experience in your mind, urging you to abandon purchasing from your current company in the future.
Was it possible to avert this situation?
Yes, it was, provided the software company had been a little cautious while creating documentation for its product.
Documentation is not about merely throwing information at one place. Contrary to common perception, carefully-built documentation is as important as the product, for even if the product is complicated, it can be made user-friendly and easy to understand with the right manual or document.
Contextual help - the ultimate savior
The best way to avoid a similar situation is to keep your documentation as simple as possible. But, software products are complicated by default. Hence, you cannot avoid using terms and concepts associated with them. This is where context-sensitive help comes to the picture.
A quality knowledge base software facilitates you with contextual help, leveraging which you can explain technical jargons, convoluted features, and concepts in simple language that's easy to decipher.
You can use tooltips, lightboxes, and pop-ups in your document to provide additional help content and guide customers in the right direction. Context-sensitive help is your best friend when it comes to onboarding new customers and making sure that they get a smooth and delightful search experience. You can also use it to provide product tour to your clients to educate them about the functionality and use case of your product at the beginning itself.
Major benefits of contextual help -
Holistic Understanding of your product -Infusing contextual help in the online manual, guide or document ensures that readers face no hindrance while reading. With terms and concepts simplified then and there, cruising through the document becomes extremely easy for customers.
Reduces tickets - An online document that is self-explanatory, with product functionalities and features simplified for better understanding, is all you need to cut customer tickets. The need to reach out for external support to solve product-related queries automatically wanes if customers have full-fledged documentation for reference.
Effortless search - Contextual help in an online document makes sure that readers face the least hassles while navigating through content. In a normal scenario sans context-sensitive help, users get distracted. This is because everytime they start reading something, they come across new terms or functions that they are alien to. A situation like this tests their patience as they have to look up to other sources to get information.
Saves time -In a survey conducted by Forrester, 73% of the customers were of the view that valuing their time is one of the best things companies can do to provide excellent services. Contextual help enables you to save your clients' time by providing them with the right information instantly. Not just this, it also saves the crucial time of your support staff as they don't have to solve the same queries again and again.
To sum it up, product documentation with no context-sensitive help in place is akin to a world map that has no mention of countries and cities or a pathway with no direction boards to guide you. The way a road doesn't serve the purpose without a direction board, in the same way, documentation is a complete failure if it's not able to provide your customers the right help at the right time.
Contextual help is the differentiating factor that gives your documentation an edge over others. Hence, missing out on it will prove detrimental, derailing you from the path to provide excellent customer experience.
Read More:
What You Need To Know About Contextual Help Software
4 Ways Context Sensitive Help Keeps a Reader Engaged
Why is Context Sensitive Help Important?
Best Practices to Improve User Experience Leveraging Context-Sensitive Help