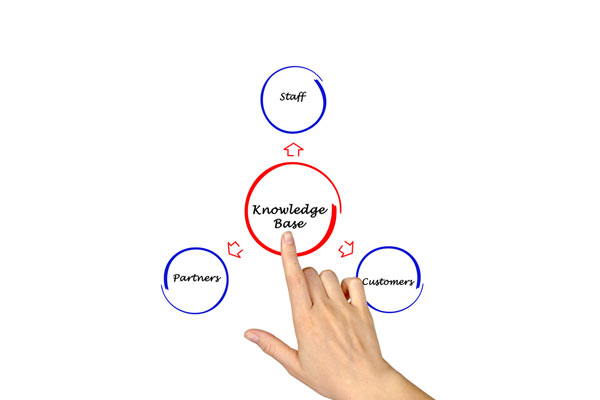 Knowledge bases.... Sigh! Certainly not the most exciting aspect of your business, right? Customers don't go gaga over knowledge bases on Social Media and the general, but incorrect, belief is that they hardly influence the buying decisions of your customers (Our personal experience has shown it to be otherwise, but more on that later). Most businesses have the impression that no one buys their products or services simply because their FAQs were out of this world! But then again, we both know that knowledge bases are essential for long term brand building and a whole lot more. So start by asking yourself this:
Do you need a knowledge base? Absolutely!
Do they have to be boring, though? Of course not!
Is your knowledge base everything that your customer needs (in terms of support)? Probably not!
So, what can we do about that? A lot!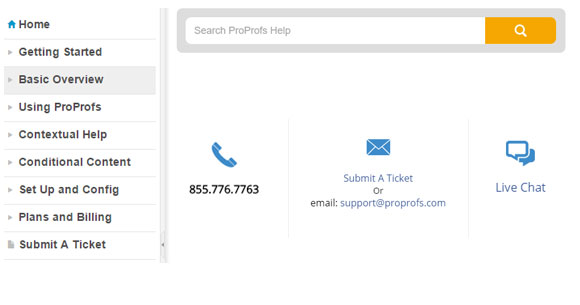 A knowledge base is important not just for your customers but also for your customer service agents. Simply because it's not the most exciting part of your business, doesn't mean that a help desk software is something your should skip, or just get it done with a minimal effort. The whole idea behind creating a knowledgebase is to teach your customers everything they need to know about using your products or services.
Writing content for a knowledge base is quite unlike writing for a blog. This is not to say, however, that you ignore the fundamental content writing practices. What's important here is that a knowledge base should provide even more value to your customers than a generic blog post. And while this means that a knowledge base article is not designed to entertain people, it certainly doesn't have to be boring or disengaging to consume!
There are no step-by-step guidelines for creating the perfect help desk articles. There can be none. For the most part, it's a process of making mistakes, learning from them and then rinse and repeat! But we can get you started on the right path for sure. Over at ProProfs we have created thousands of knowledge base articles that serve millions of users across the globe every month. And here are some things that we have learnt over the years.
Here's how you can create a Knowledge Base using ProProfs Knowledge Base Software,
Knowledge base vs FAQ - Look at the Big Picture
Knowledge bases are not just some sort of a collection of FAQs - they have come a long way from that. They have evolved. If you plan on creating some really engaging pieces of knowledge base articles, you need to evolve as well. Think of a knowledge base software as an online self service tool. While an FAQ is simply a set of questions and answers, and perhaps some level of customization thrown in, a knowledge base is essentially three things rolled into one - the documents, the guides, and customer interaction.
While most businesses implement their knowledge bases in different ways, here's what the big picture should look like - a knowledge base is an important cog in the wheel that works in perfect harmony with your other customer service tools.
Listen to the People
A knowledge base is for the people. Irrespective of how easy-to-use your product/service might be, people always have questions they are looking answers for. Your knowledge base is often where they will end up looking.
So an important key to creating the perfect knowledge base is to listen to your customers. What are their questions? What are they searching for in your knowledge base? Are they satisfied with the articles that you currently have in your knowledge base?
Not every question they ask or every search term they use in the knowledge base (if it's searchable and it should be), needs a separate knowledge base article. But if the same questions are being asked again and again by more than one person, then chances are you need to create one.
Use Scannable Text
People don't like to spend hours glossing over a knowledge base article. They are there, because they do not have a problem, and they are looking to solve it quickly. Most people tend to scan knowledge base articles to quickly figure out whether it contains the answer they are looking for while analyzing how complicated it looks and how long it is at the same time.
Do a favor to your customers by breaking down your KB articles into Q&A format as well as How-to formats. Sometimes, all you need is a simple answer to a simple question. At other times you need to support these answers with supporting articles that explain the process in detail. And then again you may need to write additional articles explaining what else can be done with the feature in question. It's all about balancing these aspects for writing help articles.
Organize Content in Folders
Complex topics should be broken up into sections and subsections and organized in a manner that is easy to follow. Using a folder structure with subtopics contained within the parent topics can be of big help here. The idea is to make your knowledge base organised like a book with chapters and each chapter organised into individual sections. This makes shifting through the information and finding what you need very easy. Your customers will thank you for that.
Use Images and Videos
Pictures are worth a thousand words. This couldn't be any more true when it comes to knowledge bases. Add videos to the mix and your knowledge bases could be worth a million words!
If you plan on demonstrating how something is done, then there are no better or elegant ways than using pictures and videos to accomplish the job. These elements also help to break-up long chunks of text making your articles more readable. Here are some ways you could incorporate images/videos in your articles:
l Use images wherever you need to show the start/end of a process
l Use images to confirm which screen the user should be on
l Use images to show what settings should ideally be turned ON or OFF on a screen
l Use videos where you need to elaborate a lengthy process with complicated steps
l Use images/videos where you need to explain any processes that make use of an external platform to demonstrate the various configuration options
The UI Should be Modern and Easy to Navigate
Considering most businesses tend to treat their knowledge bases as a second (or possibly third) tier priority, it's not uncommon to see them poorly designed. This needs to change. A knowledge base should ideally be as good, if not better, as the rest of your website pages. A perfect knowledge base that engages people is one that has a blend of style with functionality.
A knowledge base should be properly indexed and have in-built search functionality so users can get to the exact place they want to be rather than go through volumes of data. Use interlinking to any other related articles to extend additional help. For example, if your article is about pricing plans, you should link it to an article on payment options (if it exists).
Gather Feedback and Improve
Once you have written an article, you need to analyze if it has been of help to your customers and/or your agents. A good way to go about confirming this would be to see if there has been a reduction in the number of questions about the feature. Ask your support agents if this they are using this article in resolving their support tickets. Does it contain everything it needs? If not, what else would they like to see incorporated?
Besides, ProProfs help desk articles have a quick survey at the end of every article that seeks to understand if the articles were of help to the user. If the user is unhappy with the article, there is an attempt to seek specific details from the user while in the backend, all negative feedbacks are automatically converted into tickets for further analysis and changes/edits as per the user's feedback.
Things to Keep in Mind While Writing Knowledge Base Articles
Here are some tips to keep in mind while authoring help desk articles for your knowledge base:
Avoid excessive jargon: Try to keep the articles simple while using words that your users are most likely to use. It is a good idea to figure out what your users call certain features of your product or service. A good idea is to look for the search terms your customers use in the search form on your knowledge base.
Don't beat around the bush: Try to answer questions as simply as possible, without putting in unnecessary information. Link out to other articles if you must, rather than repeating the same information over and over again. You articles should be easy to scan through and easy to understand.
Keep a balance of features and benefits: A knowledge base needs to focus on features as well as use cases (and the benefits of using them). Don't make your knowledge base look very promotional; For that, you have the blog! Try not to use a marketing style while explaining features.
Treat your articles as a mini onboarding process: A good way to write your articles to start by answering any questions regarding the feature, followed by explaining the feature itself. Then, provide relevant examples demonstrating how the feature can be put to use. This will help users follow the articles in a coherent manner without losing track.
Use Proper Text Formatting like Bullets and Tables: Formatting is important. We have spoken of making your articles scannable and nothing better than bullets and tables to achieve this. Breaking up your articles into chunks separated by headlines and sub-headlines is another elegant solution. Use horizontal rules to split sections and bold text to emphasize important words or draw user's attention. Including distinct "tips" are super helpful.
Mention the Pre-requisites: Before embarking on a solution, mention any pre-requisites. Remember, this is not a marketing document. Be straightforward and let them know if a feature needs some additional data. Tell people clearly what they can and cannot do.
Don't assume: Don't just assume that people know something you think is too obvious. Nothing ever is "too obvious" so do not leave out even the tiny bit of details. This will help you save time in the long run.
Finally, don't use your KB as a selling tool: This should go without saying. A knowledge base is intended for support. Leave the selling to your sales team.
Here's have you can configure the knowledge base
Conclusion
Knowledge bases are written for your customers, so it helps to keep them in mind while creating your help authoring documents. We sure believe that implementing the ideas and tips mentioned above, will help you end up with a help desk that you would be truly proud of!
We would like to hear from you about things that have worked with your knowledge base. Let us know of any articles that you loved as a user yourself or even those you absolutely hated via the comments section below.
Do you want a free Knowledge Base Software?
We have the #1 Knowledge Base Software for delightful self-service help center starting at $0