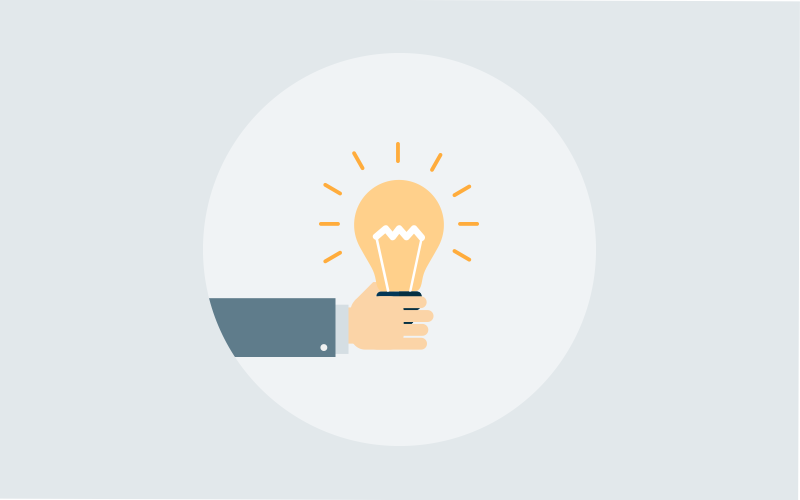 Knowledge base systems are comprehensive customer support platforms that have been out there for a while. Still, it was only in the past dozen years that these systems were revolutionized and truly become vital for running various organizations and improving business processes and customer support alike.
A knowledge base can be used in two ways, internally and externally. The external method is when a knowledge base is public and available to everyone who wants to use the content. With this method, the knowledge base becomes a self-service portal that website visitors, customers, partners and basically anyone can rely on to get what they want.
The internal method is when the organization only has access to the knowledge base and the information is dedicated towards its employees. Through it, they can improve the overall efficiency of the whole business while also acquiring important information that will allow them to help customers in a better way.
Today, we will talk about how you can organize your business around an internal knowledge base and how it can benefit your whole organization, so let's get to it.
Your Employees Will Only Have Access
Since we are talking about an internal knowledge base systems, naturally only your employees will be able to access your knowledge base and you will deny public access to it. Think of your internal knowledge base as a central channel through which all relevant information for your business organization will go.
The best way to go is to be completely transparent, as employees react well to this kind of business model. They love to have the ability to see what is going on in the whole business and how the big picture looks like. This is why giving everyone access is a good idea.
Still, if you have a strict hierarchy, you can provide access to certain documents and information only to higher-ups. Additionally, if there are teams or groups of employees that simply don't need access to certain content, because it might confuse them, you can also grant different permissions.
What to Include in Your Knowledge Base
The larger your business, the more problems you will have and deciding where to start will be difficult. Before you start overthinking and exhausting yourself, think simple. Create a team meeting and gather your whole company and see what are the most frequently asked questions that people have.
Also, look to collect all of the information that you would use when onboarding some new employees. Talk to all of the departments in your business such as customer support, marketing staff, IT department, and others, and try to find out what are the most common questions and the issues they have.
You can also create a document online which can be accessed by anyone from your business and where they can give you their ideas that you will be able to go through when starting your knowledge base.
Even though you will be constantly updating your knowledge base and adjusting it, it's also a good idea to do some analytics after you first launch it, to see what people are searching for the most initially and figure out what's missing.
How to Write Your Knowledge Base
When writing content for your knowledge base, you will have to determine the style you will be using it and stick to it through your whole knowledge base. Consistency is important simply because, when people get used to one style of writing and formatting, they will always be able to understand the content they find and learn from it quickly.
This means that it's probably a good idea to hire an editor that will make sure that all of your content has the same style while at the same time fixing any mistakes in your writing. If you are running a large organization, you can even hire a whole team that will be in charge of gathering information and writing articles for your knowledge base.
Create templates for your articles and stick to it. It's generally a good idea to create articles which will deal with a single question and provide answers to it. Not only that this is how people will find answers more quickly, but it will be easier to add keywords to make the articles searchable.
Also, create a template for titles; for example, you can make short questions that will be headings so that people get good results in searches and have a clear overview of what the article is talking about. In the end, make sure that your writing is relevant and direct. You are not writing fiction, but providing valuable answers.
Implement a Search System
All good knowledge base systems have search engines, there is no way around that, especially if you plan on constantly adding new content and you expect your knowledge base to grow constantly without stopping. The search engines used for knowledge base platforms resemble those that web browsers use, and they work pretty much the same, only they search within the boundaries of the knowledge base.
The content within your knowledge base needs to accessible and your employees should take as less time as possible to find something within it. This is why a search engine is a must, they need to have a tool that allows them to find what they want quickly. Nobody will have the time nor the patience to go through all of the content in order to find what they are looking for.
These search engines also work with keywords and key phrases which you need to recognize within articles and their titles and set them correctly. This is how, when someone types certain words, he will get results which are relevant and helpful and, if not, you will be able to find out what new content your knowledge base needs.
By keeping these things mind, you will create a great internal knowledge base that will offer your business a lot of benefits such as improved collaboration, productivity, project management, better customer support, and employee training. Don't sit and wait on it if you are in need of a comprehensive information platform; build an internal knowledge base.
Here's how you can create an internal knowledge base:
Do you want a free Knowledge Base Software?
We have the #1 Knowledge Base Software for delightful self-service help center starting at $0