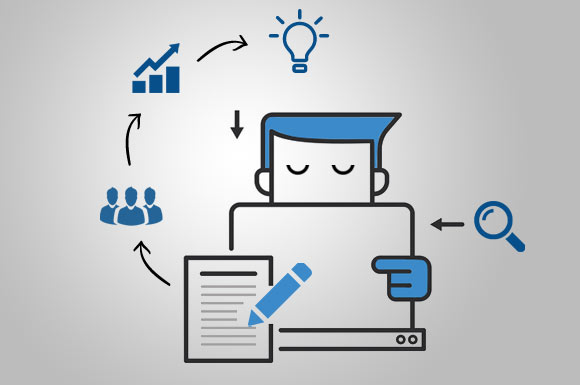 At ProProfs, we regularly update our different product knowledge bases based on our customers' feedback. We try hard to make the help articles truly useful for our customers. At the same time, we have an internal knowledge base where different departments securely share information with each other. For instance, our Sales team uses the internal knowledge base to document customer feedback. The Product team goes through the feedback based on which decisions are made regarding new feature roll-outs, product updates etc.
Creating the perfect FAQ or a well-rounded internal knowledge base is a work in progress. Here are some best practices we follow.
Research to understand customers' pain points - A good way to create an FAQ for your product or service is to list down customer questions and start creating help articles around them. But how do you research the questions? Here's how we do it:
Going through customer tickets that have been raised through our support form
Listening to customer calls, whether it's a new feature request or feedback
Simply Googling the keywords customers have used to describe the issue.
By the end of it, we have a fair idea about what the title of the knowledge base article should be and what information it should contain.
Create content that serves a purpose - It is essential that a knowledge base article helps users in some way, either in understanding your product better, completing a task at hand, clarifying billing related concerns etc. Make sure every article in your knowledge base serves a purpose.
Meet different learning styles - Different people have different learning styles. Some people prefer visual guides over a step-by-step instruction based article. Most people find screenshot references or video tutorials more helpful. Make sure that your article includes at least a few screenshots, GIFs and preferably a video explaining the topic further.
Provide relevant information quickly - Good technical writing follows the inverted pyramid approach where the "what" comes before the "why". People don't have the time to read long introductory paragraphs, they just want to quickly understand how to use or do something.
Peer review the article before publishing - It is natural that the writer's bias creeps into her work. Technical writers especially assume that certain features, steps, procedures are too obvious and self-explanatory. The opposite is often true. So be sure that you have explained even the smallest of details.
Use bullets and tables - This is a given, if you want to create help articles that people want to read. Bringing down a wall of words using bulleted lists, highlighting key phrases with bold font, adding subtitles, inserting graphical tables etc are essential for making information easy to understand.
Avoid using technical and corporate jargon - Never use language that overtly markets your products or one that confuses customers. If you are using tech terms such as 404, just-in-time (JIT), defrag, etc be sure to offer a quick explanation. As for marketing speak such as market leaders, one-of-a-kind, value proposition, etc please spare your customers from such torture.
Create high quality images and screenshots - At ProProfs, we take great pains while creating screenshots for our knowledge base articles. It is crucial that the images, screenshots are clear and relevant. The other thing is that if the screenshots include text call-outs, then the text should be clear and readable.
Below is a video on how you can create stunning knowledge base,
How to keep improving your knowledge base
Gather feedback from your knowledge base users - At ProProfs, we use built-in surveys to gather feedback from customers visiting our knowledge base. The feedback helps us to improve existing articles and also set certain guidelines while creating new ones.
Interlink related articles - You can create a bunch of short articles on a specific topic and link them with each other. This helps readers easily navigate your knowledge base and find what they are looking for. As an add on, interlinking also improves the chances of the articles being easily found in search engines.

Do you want a free Knowledge Base Software?
We have the #1 Knowledge Base Software for delightful self-service help center starting at $0