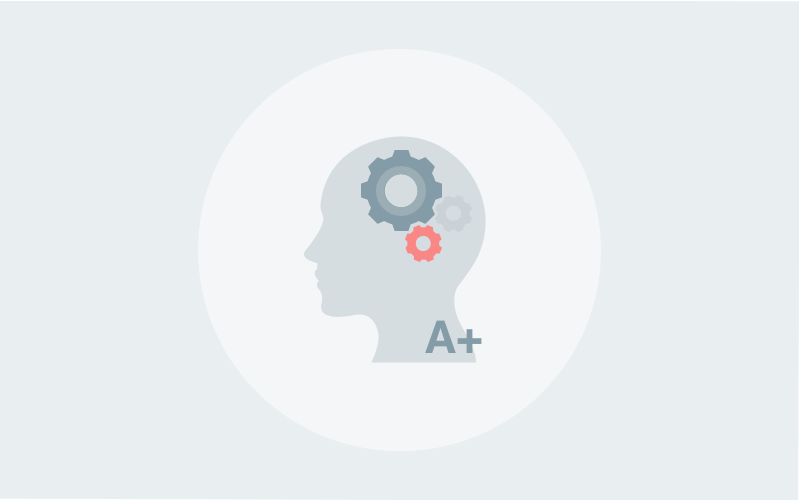 Organizational learning, for many, is still a confusing concept. Knowledge is an abstract thing—it's not a tangible asset—and so understanding how to manage it and disseminate it can be a tricky question. And yet, it is essential for the success of any business. Without sound knowledge management practices, a business is simply spinning its wheels: it's not going anywhere.
In this article, I'm going to briefly profile five companies with excellent knowledge management. Hopefully, the KM practices of these businesses can serve as solid blueprints that you can learn from. Through these profiles, I hope you can refine your own knowledge management skills and bring your business to the point where it can gather real momentum based on a bedrock of shared knowledge.
1. Ford
No list of companies with good knowledge management skills would be complete without at least a cursory consideration of Ford. The global automker has been a longtime practitioner of knowledge management best practices, and this, along with many other factors, has allowed it to cheat death on numerous occasions and remain a profitable enterprise.
Ford particularly applied KM principles to product development processes. Early in the history of the Internet, Ford used a web-based knowledge management enabler to reproduce and maintain quality standards across their product line. This early adopter mentality allowed Ford to raise its initial quality up 18% and reduce its warranty cost by $1 billion.
The auto major is great at knowledge management because the company has been doing it for a long time—and has accrued enough experience to refine its approach to KM meaningfully.
2. GE
GE is another major player that has successfully implemented knowledge management practices. We live in an age that's oversaturated with data. This can be dangerous for those interested in knowledge management because it simply means a greater dearth of knowledge that must be dealt with.
GE has managed to sidestep this problem through its Corporate Executive Council. The council represents a compendium of management that meet for two days to share information and experience. This allows knowledge to be shared at the broadest levels of the company, allowing management to get a grip on the business's successes and failures as a whole.
3. Amazon
It's good to end with a more modern example. Amazon has been crushing knowledge management since it broke ecommerce wide open in the late 90s. The company applies many core KM and user experience principles in catering to the needs of its users.
One of these is a single interface to meet the need of all its users. This keeps all items easy to index and find, and has allowed to Amazon to skyrocket and diversify its business from selling books to all kinds of equipment, even having its own product lines that are competing with pretty much any item imaginable, from bluetooth speakers to foam rollers.
Each of these businesses approaches knowledge management differently. What they all share in common is a commitment to KM practices and seeing how they apply to their business. The result from this commitment is yet another thing in common: tremendous success.
4. Pratt & Whitney
Pratt & Whitney is an International aerospace manufacturer based in Connecticut. They reported an operating profit of $1.9 billion in 2015 on revenues of $14 billion and have been studied at length for their successful practice of knowledge management.
Some years ago, Pratt & Whitney realized that half of their engineers would soon be eligible for retirement, and they were scrambling to find some way to preserve the knowledge held by these critical staff. Enter knowledge management skills. Rather than simply working with these valuable individuals, Pratt & Whitney looked at how knowledge could be systematized at their organization—in effect, treating the problem at the level of organization and culture. This practice allowed the company to save over $25 million.
5. World Bank
The World Bank is a good example in the philanthropic sector applying sound knowledge management principles. For a long time, the World Bank has been trying to decentralize its operations—convert from an essentially top-down, Washington-based financial institution to a company that empowers its clients through knowledge sharing and information. This has been a long road for the company.
Now, the World Bank is delving deep into the intricacies of knowledge management. At a recent conference for international development, a representative from the Bank noted that it was not solely working on capturing explicit knowledge, but also on the more qualitative aspects of knowledge such as discussions and opinions.