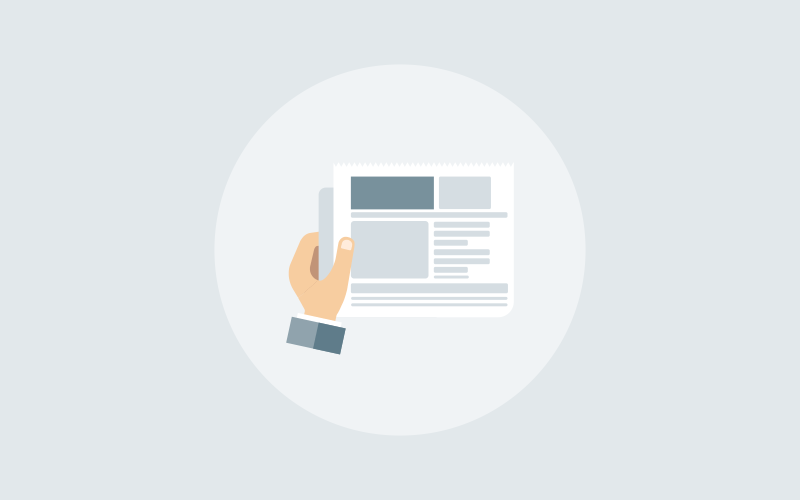 Customer support and user experience have become one of the most important things in modern business. Today it's all about customers, and companies compete to indulge customers and make them stay with their business so that they can continue to grow or remain profitable. This is especially important when it comes to helping online customers, who can sometimes be difficult to assist. Luckily, there are more and more solutions that can be used for this purpose, one of them being context sensitive help.
Context sensitive help is usually activated with a simple command and gives you information that is relevant to the sentence you are currently reading, and provides additional knowledge on that topic. Naturally, this is a small and useful tool that helps readers solve issues and find out important things, but how does context sensitive help readers remain engaged? In this post, we'll go over this subject in some detail, so let' get right to it.
1. It helps them learn more without taking away their time
One of the greatest things about context sensitive help is that it provides on-site assistance and your readers won't have to leave that page to use it and get help. All important content will be delivered to readers without breaking their flow and their productivity will remain intact.
The need to open a new tab and look for information on a different page can disrupt a reader and completely mess up their concentration. This is the age in which a lot of resources and effort are invested to keep people focused and stopping them from checking Facebook every five minutes while they work, so it's obvious just how meaningful this is.
Acquiring information while not being distracted by anything will help users stay engaged constantly while reading your content. A context sensitive app is usually a small pop-up window that users can click on if needed. On the other hand, most of them can be hidden by users and they can call on it whenever they feel like they need help.
Recommended Read: Why is Context Sensitive Help Important?
2. Context sensitive means natural help
In the past, context sensitive help usually meant that there were areas where readers could find a question mark or some other indication pointing out that you can find additional information about a certain topic. Users had to hover over that area or click on it and a help box would pop up.
However, context sensitive help has improved a lot, and when we say context today, it implies everything that a certain user does on a certain page. All of the clicks, scrolls, entered texts, mistakes made by the user, or the simple use of a software is contextual and every action is followed up adequately by the tool.
With all of this in mind, it's easy to understand just how many possibilities there are for implementing context sensitive help and how much help it can provide to users. It creates an interaction with users and it remains constant on their trip through a website or some other software.
This sophisticated tool has the ability to notice when a user is in trouble, as it follows their steps and it can prepare a timely response to their needs, and solve their problems one by one. This means that customers will get better service and care, helping them stay engaged with that page and continue what they are doing.
3. Reducing misunderstandings
It's not uncommon that users buy something they didn't want or perform wrong actions on a page just because they didn't understand the information that was given to them. Maybe the information they really needed was not available or they didn't want to bother and ended up making a terrible mistake.
Whatever the case may be, this is simply something that shouldn't happen, since people who get the wrong products will probably want to return them. This can create additional costs and make those buyers generally unhappy, no matter how you solve the problem. As mentioned before, context sensitive means that the whole user's path is followed and that additional help is offered along the whole way.
This means that the chances for these kinds of mistakes will be greatly reduced. Visitors will always know what they're doing and what they are reading. If something is unclear, they can always get the additional help they need and quickly acquire information that clears their mind of any doubt. When someone gets used to CSH, he or she will always feel certain in their actions, as they know that they have all the information in their hands.
4. Context sensitive help is convenient
Context sensitive help means that visitors will naturally get more valuable information and that they won't even be aware that they are learning something new most of the time. This is a non-intrusive and intuitive app and people will passively use it by reading, without giving any meaning to the actions they are performing.
Some solutions are so good that people don't even realize that this is some sort of add-on meant for providing additional help. A lot of people think it's just a part of a website or the software they are using. This shows just how convenient these solutions are and that's why a lot of knowledge base tools have them. This is a typical context sensitive help example.
They give additional information on a certain topic without forcing users to leave the site and look for it elsewhere. Embedded help is very convenient and it doesn't interfere with how a person is performing certain actions, meaning that they get an improved experience overall. This helps users stay engaged and unobstructed in any way.
Context sensitive help provides a great experience to visitors and it doesn't limit them. On top of that, it follows them everywhere and removes their need to move away from a page in order to find the answers they need.
All of these things improve overall engagement and make people stay on a page for a longer time. No matter if you are looking to improve your app, some software, website, Contact Us page, or a knowledge base system, getting context sensitive help is a must. You can find out more about context sensitive help best practices and enhance your service even further.
Do you want a free Knowledge Base Software?
We have the #1 Knowledge Base Software for delightful self-service help center starting at $0