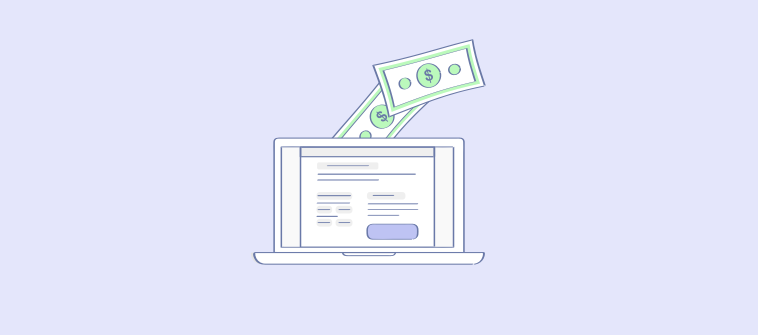 Imagine this: You are booking a cab to work and running low on cab wallet. So, you make a transaction online and go forward to book your cab. However, you discover to your horror that the cab wallet failed to show the right balance, even after the successful bank transaction. What do you do? You email customer support in a hurry, right?
This email is basically a trouble ticket for the customer support and a help desk software enables them to track the ticket.
Dimensional Research conducted a survey among various customers asked them about the one factor that affects their loyalty towards the company - the most. Their answer was customer support.
Customers prefer to talk to a support representative to resolve an issue. This not only ensures issues are resolved instantly but also results in customer delight. Having said that, let's first cover the basics of the help desk.
What is a Help Desk?
By definition,
Help desk is a resource that is dedicated to customer support for providing relevant information or support on any customer query.
Usually, in startups, a help desk is a person who takes calls and resolves customer issues instantly. On the other hand, in case of large enterprises, a help desk may comprise of a group of experts who handle diverse issues related to their expertise.
But, it is essential to equip this support team with a robust help desk software that offers all the needed features to provide delightful customer support.
Let us now learn what is help desk software.
Help Desk software is a customer service tool that allows customer support teams to keep track of user requests and effectively resolve any customer-care-related issues.
Although a help desk software tool is helpful in giving high-quality customer support, there are various other benefits that come along with it.
Benefits of Help Desk Software
1. Effective Team Collaboration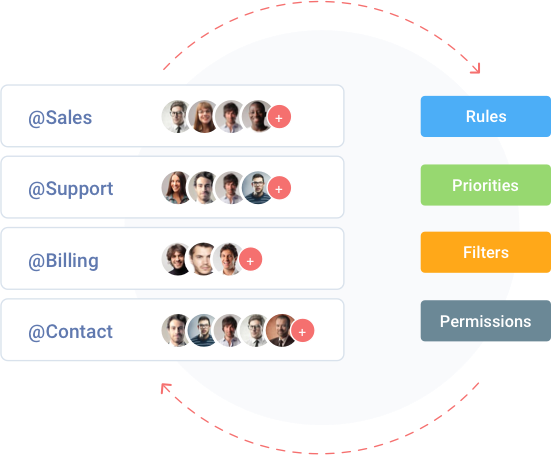 Different customers will have different queries. Let's take an example of an e-commerce website. One customer may need guidance on a particular product, whereas another customer may have a query on finalizing a transaction. When these two customers send their queries to the support team, different support tickets are created and assigned to the customer support agents.
As your business employs help desk software, different teams and departments within the organization can see who is working on what. The resolution of a query needs inputs from various individuals, teams, and departments within the organization. Here, the first ticket needs the input of the "product" department, whereas the other ticket falls under the "billing" department.
Help desk software enables you to track who is working on what, use labels, and prioritize tickets, send canned responses, and most importantly, collaborate for faster resolution.
2. Efficient Ticket Tracking and Monitoring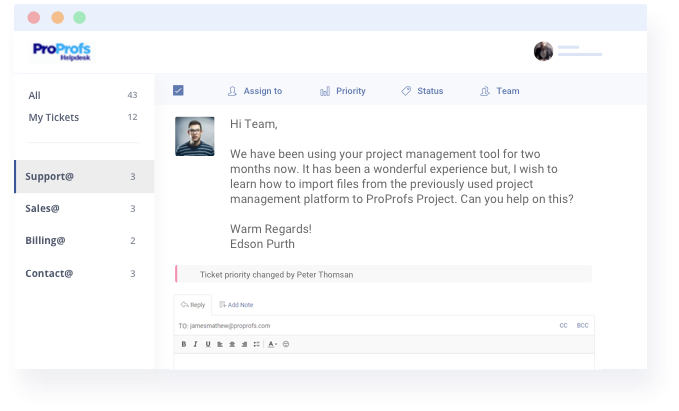 Resolving a customer query is extremely important to not only maintain a brand image but also enhance brand loyalty. This helps in building a strong relationship between the brand and customers, which can attract potential customers through word-to-mouth recommendation.
When you employ a robust help desk software, such as ProProfs Help Desk, you can monitor tickets from the point a customer asks a query till the time it is completely resolved. This not only helps you to track how much time it took to resolve an issue but also, ensure that all tickets are resolved appropriately.
Try ProProfs Help Desk to Provide Excellent Customer Support >>
3. Improved Customer Support

Improved customer support is one of the most important benefits of using help desk software.
A good help desk software has a report & analytics feature that helps you to
Keep track of new, rated, and total open tickets

Learn about the average support rating

Check if the support rating is improving over time

Measure the first response time

Learn if the customer support team is getting busier with more tickets
4. Capture Customer Feedback
The help desk ticketing system with an in-built survey enables managers to capture feedback through customer surveys and Net Promoter Score (NPS) surveys.
Customer service ratings give valuable insights into how agents are performing as individuals and in teams. Customers rate tickets, chats, and help articles or your knowledge base. These insights help you track down where agent performance is lacking and you work towards improving customer support.
---
Related Read: 5 Channels for Collecting Customer Feedback
---
5. Faster Ticket Resolution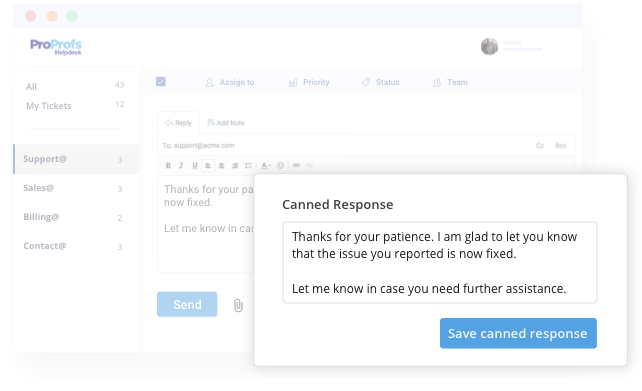 When it comes to customer support, one thing everybody expects is an instant resolution. This, sometimes, can become difficult when you have a single person handling all your customer support.
But, if you use a help desk software, you can track and monitor tickets, while guaranteeing all the tickets are resolved in time. In addition, customer problems and requests are converted into tickets when agents are not live on the chat.
Key Takeaway
According to an AE study, 70% of customers choose or stay loyal to a company based on the quality of their customer service.
Good customer support and delightful customer experience go a long way in strengthening your brand equity.
It is thus extremely important to have a help desk software, such as ProProfs Help Desk, that offers all the needed features, right from keeping track of tickets to analyzing where your team can improve the customer support.
---
Recommended Read:
Do you want a free Help Desk?
We have the #1 Help Desk for delightful customer support starting at $0