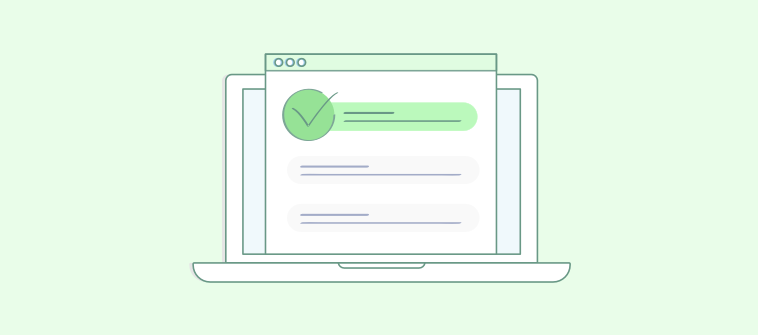 If you want better answers, ask better questions. The importance of surveys and researches cannot be stressed enough.
Should I open a store in the neighboring state?

Would people buy if we launch a new product?

Are our customers happy with the existing products?
Questions like these can only be answered by your customers, the people who use your products on a daily basis.

Well, that seems pretty easy to do, ask people questions and get your answers. But here's where it gets tricky, 10 people can give you 10 different replies for the same question. Ask the wrong questions, and you could be left with undesirable answers. Frame the questions poorly, and you could end up with answers that don't help you in any way. So how do you decide what kind of questions to ask in a survey?
Anatomy of a Survey Question
There's just so many things you want to ask of your customers that it can get overwhelming trying to decide which questions to ask. Instead of focusing on the questions you want to ask, focus on the answers you want to receive. Although this may seem a bit counter-productive, knowing the answers you want will help you avoid pointless questions. When categorized broadly, there are two types of questions:

Structured Questions
Structured questions are the workhorses of your surveys. They provide you with relevant, quantifiable data. They are close-ended and usually have a higher response rate as compared to unstructured questions.
Unstructured Questions


Unstructured questions are open-ended questions that are most effective when placed at the end of the survey. Like a gifted salesperson who captures the interest of the customer before the sale, lead your survey participants towards answering these questions, but don't force them to respond.



Types of Survey Questions

Different people have different expectations. Some would be more than happy to give you detailed feedback on every aspect of your business, while others may not be so accommodating. Making sure your survey has a good mix of open and close-ended questions is the key to getting insightful data from your survey.
Open-Ended Questions


Open-ended questions are useful when you are looking for qualitative data over quantitative. They provide your survey takers an opportunity to respond to questions without limiting their answers to preset pointers. While these questions may give you more insights and information, these questions cannot be used for statistical analysis.

Close-Ended Questions


Close-ended questions are the ones that have specific options for people to pick from. These questions are perfect for targeted market research since they help you collect conclusive quantifiable data. The only major disadvantage being that you need to be as knowledgeable as your audience to be able to choose the right answers and questions.

Nominal Questions


These are the simplest kind of questions that are used for labeling and categorizing survey takers. They are needed to gather primary data for market research and are essential for graphs. Nominal questions can be further divided into:
Dichotomous questions: Dichotomous questions are ones that have a simple yes/no or true/false answers. These are best asked when you want to separate your target audience into groups or filter out potential customers.
Multiple choice questions: Multiple choice questions give the users a range of options out of which they are allowed to pick just one.
Checkbox questions: Checkbox is similar to multiple choice, except in these the survey participant is allowed to pick more than one option among the answers. This option allows you to be flexible with people who prefer to pick more than one option or have more than one favorite.
Ordinal Questions


These are questions where the required responses have clear distinctions. E.g., How long did you drive your first car? (2-4yrs, 4-8yrs, 8-12yrs) The main purpose behind ordinal questions is to get an estimate of non-mathematical values like frequency, satisfaction etc. While it does not let you give you an absolute measure, it does provide you with an estimate of the relative importance of the item in the survey taker's life.
Matrix and Rating Scale Questions


Rating scale questions are the ones in which you ask the users to rate how satisfied they are with a product. These include Net Promoter Score and Likert scale questions. These simplify data gathering for similar items and helps you get a more precise insight into the customer's mind.
Few Points to Keep in Mind
Putting the questions across in the right way is as important as choosing the right questions. The amount of effort and thought put in writing a question can make your survey insightful and engaging or long and tiresome. Keep these few things in mind when writing your questions:
Don't ask ambiguous questions

Avoid technical terms

Make the choices for your answers clear and well defined

Keep your questions short and concise
In Conclusion

Whether you're creating a customer survey or a feedback survey, writing survey questions are both a science and art. Writing an effective customer survey takes efforts and dedication. Take your time and test the survey in-house to work on any issues that may exist. Once the survey is complete, and the results are fed into your survey software, use the data to gather insights and keep moving towards success.
Do you want a free Survey Software
We have the world's most versatile survey tool starting at $0