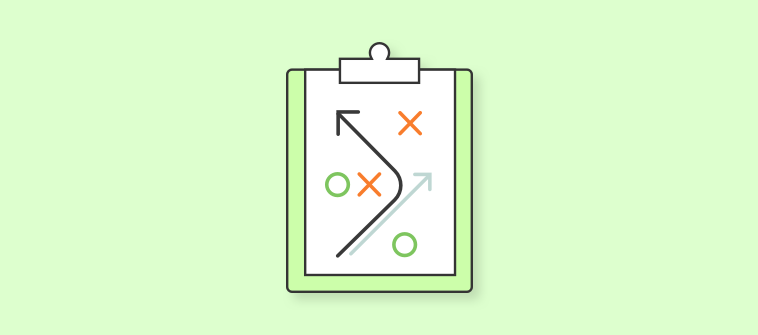 Data is the new oil. Data is the fuel for modern marketing machinery; Data has changed how businesses operate. But like every mineral in its raw, unprocessed form, data is just a bunch of numbers, graphs, and information. The result of this surge in the value of data? Companies are willing to spend large amounts of money for data analytics.
In its data-driven marketing survey in 2015, Gartner reported that companies would migrate towards making their decisions based on quantitative data. And in all aspects, this shift has not been unwarranted. A study by the Boston Consulting Group showed that companies that followed a data-driven approach to decision making could expect an increase of 20-30% in their earnings.
This is the main reason why marketing teams now keep track of customer sentiments about the brand. HR teams now focus on candidates who suit their brand image and can help improve it. Customer experience is monitored from the moment a customer is onboarded through the lifecycle. All of this is done using appropriate data: sales figures, customer profiles, and churn rates. But all this data leaves something to be desired. The "why?" of it all!
Survey data helps fill in this gap. It provides the answer to why customers behave the way they do, how they feel about the brand, what more they want. Survey data provides context to all the decisions and sentiments of the customers. But to be really successful, you need to know how to use this data effectively. Here's how you can make data-driven decisions from survey data:
Integration with Existing Tools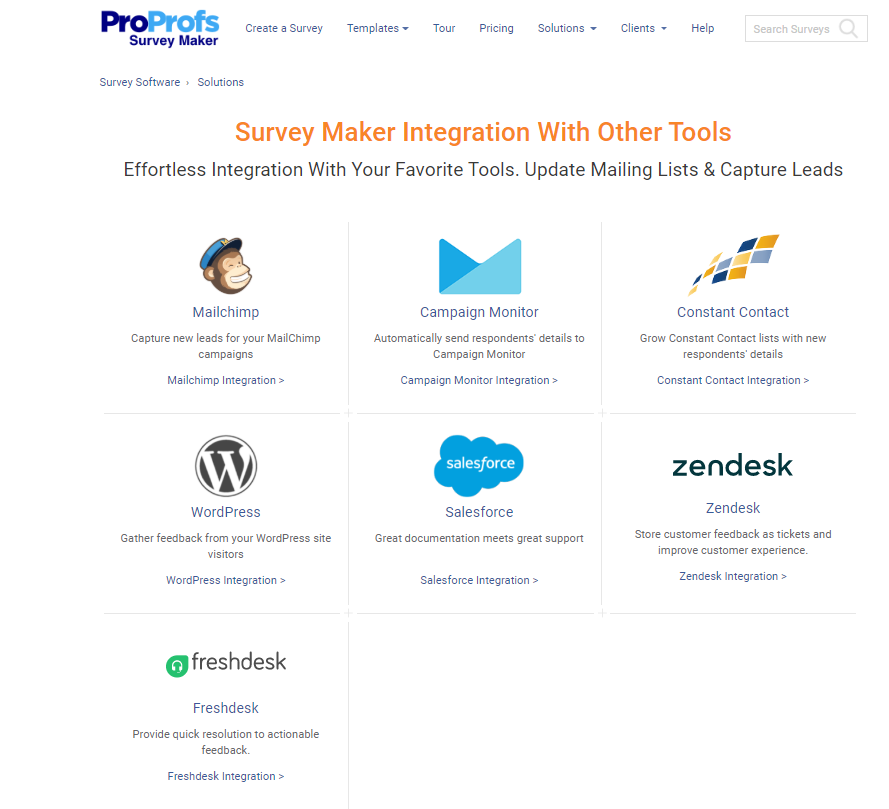 As discussed before, data in its unprocessed raw form is of no use to anyone. Integrations with existing tools can help you process the data and formulate action plans to improve both, your product and your brand image. Tools like HubSpot, Salesforce, and others can help you process survey data and spot recurring issues, track customer behavior, and formulate plans to roll out improvements. Such integrations with your survey maker will ensure that your time isn't spent sifting through piles of data collating current and existing feedback; they make it easier to connect and transfer information between various departments and teams.
Analyze and Profile Customer Journey
The user in this scenario can be either a customer or an employee. Surveys can help you track and analyze a customer or employee's journey through every stage of a sales cycle. Sales teams can use this data to understand buyer mentality, categorize prospects based on their personality and modify the sales process to suit each customer. Surveys aren't only about knowing what's on the customer's mind; they're about tailoring the customer experience, finding and creating opportunities to upsell to each individual customer. HR teams can follow a similar path when it comes to talent acquisition, employee engagement, and employee retention.
---
---
Cross-Departmental Sharing of Data
Data tends to get isolated within departments sometimes and is not shared across teams in the organization. You can only get the most out of survey data when it is shared among departments. Sharing makes it easier for workgroups to collaborate on multiple surveys and research projects at once. This also makes it easier to improve surveys and iron out the kinks to get better insights and feedback in future projects.
Spot Trends and Improve Creative
As our society continues its march towards digitization, a new trend is born every day. Some trends die out within weeks or even days, while some stay on for a really long time. Short, quick surveys can help you identify what your customers feel in real time, enabling you to identify upcoming trends that resonate with your audience. This will help your creative department produce better, more efficient marketing campaigns. The data available to them will help them to be bolder, riskier with their campaigns while at the same time striking a note with the target audience. These campaigns can also be tested within a limited audience to get an understanding of how the customers will react to it.
---
---
Understand Your Competition
No one knows your competition better than your customers. So, customer surveys aren't limited to just knowing what they think about your products & services. Surveys are also a platform to understand what the sentiment about your competition is. Learning where your competitors exceed you and where they fall short will not only help improve you but will also provide you with a better understanding of your industry in general.
Where and How to Effectively Collect Data
As discussed above, surveys are a great source of data and as such should be implemented by every organization. But what do you do once you have created a free web survey? Where should you send out your survey? Well, let us talk about that as well.
Start of by creating a free web survey using an online survey tool. Once you've created your survey, it is now up to you to decide the channel you want to use to send out your survey. The popular channels are:
Create a survey web page: This can be done by adding the survey as a separate page on your website. Most top survey tools allow you to embed the surveys onto your website by copying the embed code. Use this channel if your website traffic is high and is also the primary source of all your leads.
Social media: You can create a web-based survey which can then be shared to your social media channels. Once the customer comes across the link via social media, they can part take the survey by clicking on it. This is excellent for digital agencies and eCommerce sites whose primary source of lead generation is ads and recommendations.
eMails: You can create a web survey and share it with your customer lists through email and drip marketing channels. This is an optimal method for business and enterprise organizations whose client base is mainly corporates.
Whether you're looking to improve your CX, launch a new product in the market, reach out to a new sector, or understand customer behavior in general, surveys provide with the WHY, WHAT, and HOW of all such decisions.
Do you want a free Survey Software
We have the world's most versatile survey tool starting at $0