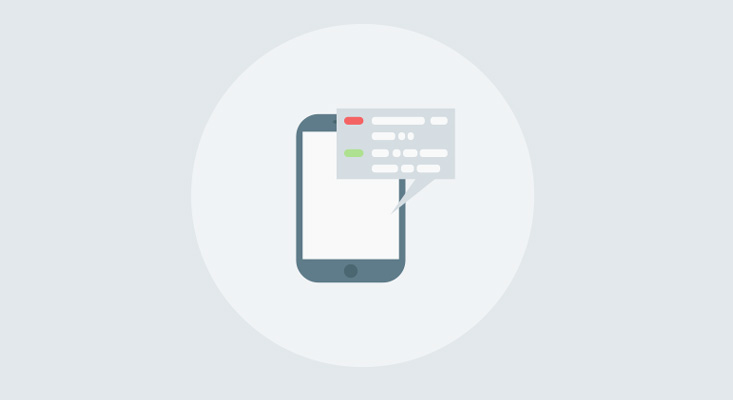 Every business that pays attention to customers' satisfaction considers live chat support as a vital part of client servicing. It assumes greater relevance for the small businesses and startups that have just started to position themselves in the online world.
There is no denying that when you make your customers feel important and supported, they'll be satisfied with the services you provide. Once you fulfill their expectations, they'll gladly advocate your new business.
In simple words, live chat software is more of a necessity nowadays than a luxury for every serious startup.
What makes live chat support an important tool for startups?
The importance of live chat support lies in the benefits it brings both for your business and your clients. On the one hand, it helps your customers get instant support, on the other it lets you improve your business (services, products, operations etc) and RoI.
Three most important benefits that live chat support brings to the small businesses are:
Save Time And Money
Adding the Top live chat tool to your website is a cost-effective solution in various ways. First of all, the agent in charge of live chat support can manage a large number of users at the same time, increasing the efficiency by chatting simultaneously.
Additionally, instant advice and answers to the questions that customers may have lead to:
increased average order value
Finally, the time required for a live chat agent to take care of a larger number of requests is drastically reduced when compared to the time a call service agent would need. Not to mention that adding live chat to your website takes only a couple of minutes.
Increased Competitiveness
We're all aware that small businesses and startups usually have to put a lot of effort in order to stand out. In such a situation, live chat software will help you deal with competition and build a robust market reputation by offering quality support.
Rise In Conversion Rate
Once you add live chat software to your website, you'll be able to instantly help customers which mean they won't have to wait for hours before their query is resolved. When you are able to address their issues promptly, there are greater chances that you influence their decisions.
Moreover, when customers have a real person helping them make a purchase, they are likely to spend more because their relationship with your business becomes personalized. On one hand, they will trust you and the other, you'll notice a considerable rise in the conversion rate based on that trust.
Related Read: How live chat is useful for Startups
What Are the Must-Have Features of a Good Live Chat Software for Startups?
Even though live chat software is a proven way of improving the position of your business, not all of them are capable of bringing the desired results. Therefore, when selecting a live chat software for your business, you should look for these below-mentioned distinctive features.
#1 Simple installation
Honestly speaking, if a live chat software gives you a headache even before you start using it actively, it isn't the one you need. Look for a software that is easy to install. Go for the one that lets you activate live chat by simply copying and pasting the code onto a preferred web page. Make sure the chat software you use lets you log in and start a conversation with minimal efforts.
#2 Predefined content creation

In order to perform the live chat tasks efficiently, a professionally built live chat software should offer some ready-made message templates. Why this matters? Instead of spending the time to create an introductory message (or any other message, as well), you can visit a library of predefined chat greetings, messages and pick the one that suits you.
#3 Customers' message prediction
Some live chat tools offer the option of seeing the customers' messages as they type. It means you can start to answer even before they've hit the send button.
#4 Tracking customers

Another popular and useful feature of a live chat tool is the possibility of finding out the pages that customers visit. This allows a live chat agent to understand what products/services customers are interested in and make offerings accordingly.
#5 Internal collaboration option

What if a live chat agent fails to solve the problem a customer is facing? Wouldn't it be awesome if an agent could simply direct a customer to one of the concerned department or executives who may have a solution? Well, that's a feature that top class live chat support provide. The support agent can bring in a more experienced team member to work things out with the customer if needed.
#6 Responsiveness
When choosing a live chat software, pay attention to what extent it can adapt to your needs. Before you decide to go for a specific solution, make sure you have answers to the following questions:
Can it be easily embedded?
Is it multi-lingual?
Is there a possibility of integrating it with other useful tools?
Are there any ready-made templates?
Can you customize its appearance? If yes, to what extent?
Is it compatible with different devices and OS such as Mac, Windows, iPhones, etc.?
Does it come with the option of saving messages that customers send while the agents are offline?
Does it allow to measure the operator's performance?
I am sure you won't be wondering anymore why live chat support is important for every startup's client servicing team.
Must Read: 7 Successful ways to retain customers in a startup
Conclusion
To sum up, it is the perfect solution for building a long-term relationship with your customers, gaining their loyalty and improving your conversion rate. With live chat, there are infinite possibilities. It will let you close deals quicker, offer exceptional customer service and 'wow' your website visitors in real-time.
Do you want a free Live Chat software?
We have the #1 Live Chat software for delightful customer support starting at $0