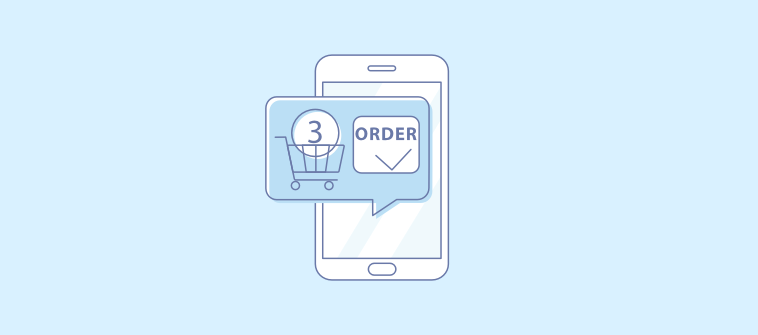 Imagine this: Your customer wishes to buy a new set of black jeans, but a busy schedule is all you get to see. That's when they resort to online shopping. However, as they search for the perfect black jeans online, a plethora of options leave them confused.
So, what makes them decide to make a purchase from your eCommerce website?
Consider this, the customer visits two websites. Now let's refer one website as W1. The customer checks out a few options and the websites size chart, but they are left confused again. So, they try to get in touch with a support operator.
W1 just had a contact us page that allowed their website visitors to email the support team a query, waiting for a response.
On the other hand, the customer visits your website. You have integrated a chat feature that helps your visitors resolve their query instantly.
With the instant resolution, the visitor is impressed with the customer support offered.
So, where will the customer buy their jeans from? Your website, right?
Customer support is now the most important aspect of any brand, especially if you run a B2C business like eCommerce. But, most of them still follow the traditional, on-call approach for customer support. No doubt it helps to resolve customers' query faster, except people might be left on hold, ultimately leading to unhappy customers.
An eCommerce live chat feature not only reduces waiting time for customers, but also gives you a clear picture of where you stand and how you can improve customer support. Further, you can keep track of operator performance as well.
When searching for the best live chat software out there, the one choice that deserves a mention is ProProfs Chat. Why? It offers all the features you need to improve customer support, sales, and also focus on brand value. Let's take a look at the different features offered by ProProfs Chat:
Quick Navigation
While searching for mobiles on an e-commerce website, you suddenly get a personalized message on a chat window at the right corner saying:
"Hey, Mike! I see you've been checking out deals on mobile phones under $1,000. Have you checked out the new deal on the new Samsung S9?"
Firstly, your customers will feel valued as you'll offer personalized support experience to them. Further, your customers will be keen to reply and check out the deal. Initiating a chat with your website visitors with a personal greeting goes a long way in creating a good first impression. Not only that, this approach is a powerful way to increase customer engagement.
ProProfs Live Chat Software offers a chat greeting feature that helps you to delight your customers with personalized messages that help to grow sales.
How does this feature help an e-commerce business?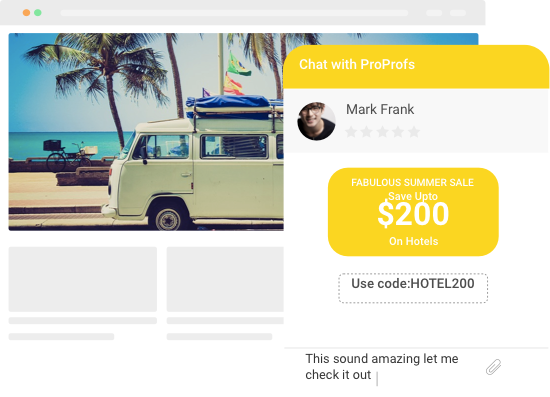 This feature of live chat for e commerce website helps you to:
Delight customers with custom greetings

Promote discounts and increase sales

Increase brand awareness

Avoid customers to feel dissatisfied
Understanding the behavior of your website visitors is important to grow your business. Let's simplify this with an example:
When you go to the store to buy shampoo, about 90% of the time you end up buying conditioner of the same brand, right? Now, you go to the same store after a month and see a deal where you can buy both the products together at a fixed price. This is EXACTLY what real-time visitor monitoring aims to achieve.
Let's take a live chat example. Ira wishes to buy your product and moves to the pricing page. Now, with ecommerce chat software in place, you notice she has been visiting the page for a long time. That's probably because she has a question or two and doesn't know where to go from there. Through live chat, your operators can connect with her and make sure her doubts are addressed. The conversation would go something like: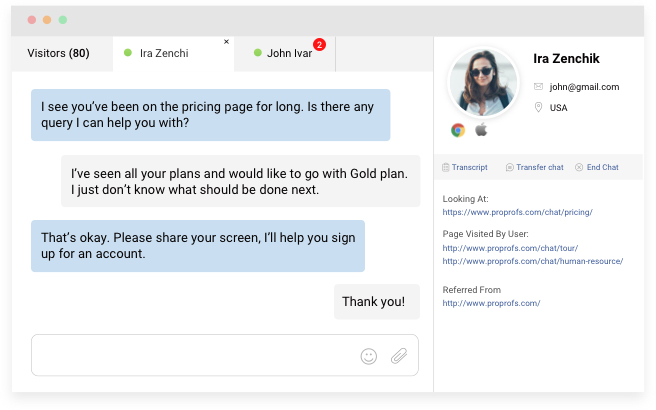 How does this feature help an e-commerce business?
Website visitors may have various questions when they browse through your website. Using this feature of live chat for e commerce website, you can:
Monitor, understand and analyze website visitor actions in real-time

Initiate a chat during strategic moments

Make insightful data-driven decisions

Improve website user experience
Let's say your customer is browsing a collection at your online clothing store and has a question regarding return policies. Now, what if your operator isn't able to provide relevant answer to the question asked?
What if, the customer is asked to approach one department and then call the other to get answers to their questions?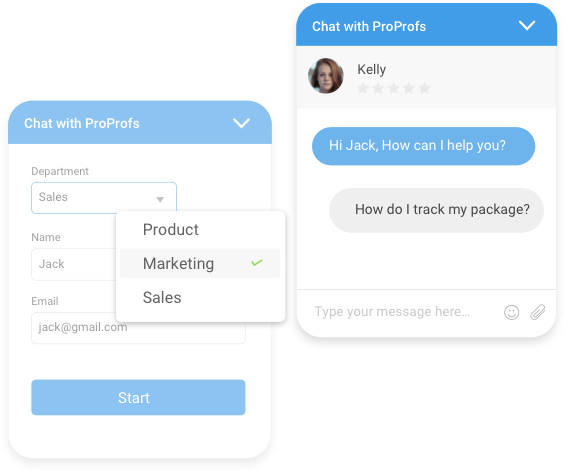 They'll definitely end up leaving you and approach your competitors. That's not how your eCommerce business can work either. That's why you need one live chat for e-commerce customer service in place to ensure that no customer leaves without getting apt answer.
ProProfs Chat supports chat routing feature that allows you to help your operators not only manage their work, but also let the support queue going. The feature ensures customers are redirected to the right operator who has the knowledge and expertise to answer their questions faster.
What's more, you can also add a section for departments to your pre-chat form that gives the customer the freedom to select the department they'd like to get in touch with.
How does this feature help an e-commerce business?
A study by [24]7 concluded that 21% of live chat support requests are not answered or are answered inaccurately. This surely leads to dissatisfied customers and decreased sales. But, with ecommerce chat software, you can use chat routing to:
Connect visitors to the right department

Distribute chats to streamline workload

Provide delightful support experience to website visitors

Did you know that most e-commerce businesses aspire to offer a memorable customer experience but usually fail? When it comes to a live chat experience, 84% of customers have given up on the feature due to high waiting times and inaccurate responses, while 56% of customers cannot recall a delightful experience.
What do you learn from this?
It is important to improve customer service time to time so your eCommerce business can achieve better sales and delightful customers. To reach that point, it is crucial to know:
How your operators are performing

How operators are rated for their service

How many chats you receive

How many chats were answered

How many chats were missed
The list can go on, but it is time to arrive at the solution. You need an in-depth knowledge of how every aspect of your service is working and improve accordingly.
How does this feature help an e-commerce business?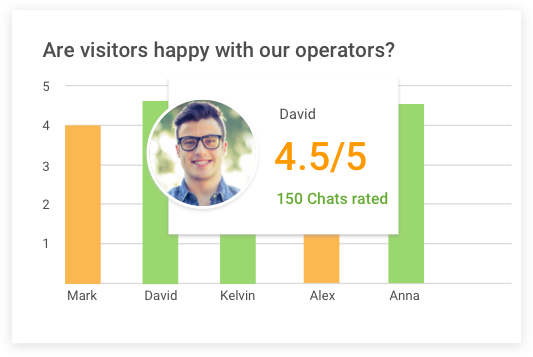 With ProProfs Chat, you can easily track and monitor every aspect of your feature with analytics reports. The software feature allows you to:
Track individual operator ratings

Know how many chats were unanswered or missed

Calculate the average response time

Track website traffic growth

Monitor chat transcripts
Another important thing to consider when implementing live chat for e-commerce customer service is your audience. If you offer live chat with a single language option, it will limit your customer base and hamper your eCommerce business.
Customizing chat window will allow your operators to build a personalized experience for visitors and existing customers. This will result in happier and returning customers.
How does this feature help an e-commerce business?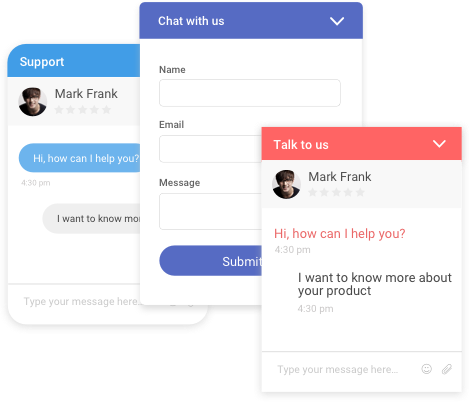 With chat customization, you can:
Provide multilingual chat support

Customize operator profile

Add your branding
Your operators can come across visitors who have no clue how to buy a product. And, trust me your eCommerce domain is not the only one to come across such customers. A lot of customers sometimes find it really difficult to go about buying a product online. To make the process easier, robust live chat software such as ProProfs Chat offers a co-browsing feature that helps resolve customer queries instantly. How?
In a situation where a customer is having issues to buy a product, your operators can share screens with them to offer step-by-step guidance. This will ensure that they understand how to go about the process, thus building a seamless experience for them. Isn't that cool?
How does this feature help an e-commerce business?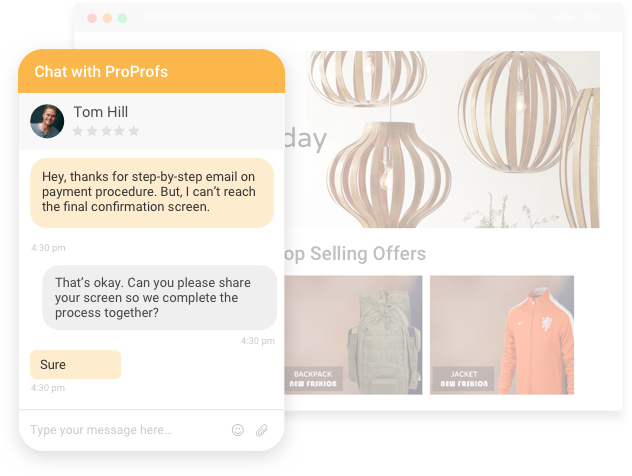 This feature helps in:
Improving customers' journey

Guiding customers' through your website

Decreasing call handling time

Lowering support costs

Improving business performance
Inaccuracies are possible when different operators provide answers to the same question differently. That's where using canned responses can help you out. What's more, your operators can manage more customers at the same time efficiently.
How does this feature help an e-commerce business?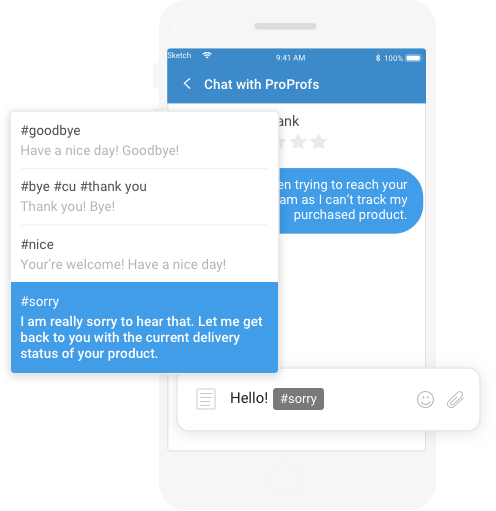 Canned responses help operators to streamline customer support. How?
By saving operator time and effort to send accurate responses

By ensuring efficient management of multiple queries

By improving live chat communication

By providing instant answers to customer queries
ProProfs Chat: The Best live Chat Software for eCommerce Websites
Customer support makes or breaks an e-commerce business. That's why it is important to have the best live chat for eCommerce website in place, like ProProfs Chat. The chat tool provides features like:
Chat Greeting

Real Time Visitor Monitoring

Chat Routing

Report and Analytics

Chat Customization

Co-browsing

Canned Responses
With such features, your eCommerce business gets the opportunity to:
Capture leads

Customize support experience

Deliver instant answers

Understand how you progress as a platform

Provide a delightful customer service experience
In short, adding the best live chat for eCommerce will allow your business to reach your visitors faster, acquire new customers, and skyrocket your sales.