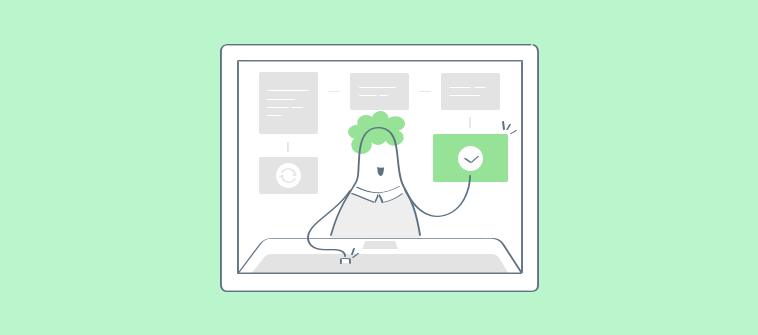 Do you know that the world's most popular and widely used content management system now powers 34% of all websites on the internet?
Question is, why is WordPress so popular?
Well, it is easy to use and business owners don't require professional skills to set up their website on the popular CMS platform.
But no matter how much ease it brings to a business owner, there are a few goals that everyone wishes to meet.
According to Smallbiztrends.com, some of the common goals a business owner wishes to achieve with the use of a WordPress website in 2018 include:
Increase in traffic (68%)

Increase in business revenue (43%)

Improve customer experience (39%)
That leads me to another question. How many business websites are successfully achieving these goals?
More importantly, what's that one tool you'd need to meet these goals?
Here's Why You Need Live Chat on Your WordPress Business Website [EXPLAINED]
You can come across various tools that help you meet business website goals hassle-free. And WordPress, well, it has a lot of plugin options in store for its users.
Now, for the above-mentioned goals, you'll have to add different plugins and measure results of their use via different reports. It doesn't exactly sound like a problem, but imagine how nice it would be to achieve all your business website goals via one WordPress plugin.
Don't fret. We have a solution for you!
Just add live chat to your WordPress website.
Well, you may ask, "will it help me meet all my marketing and business goals in general?" The answer is, yes. If you don't believe me, then let's understand this in detail below.
#1: Reduces Support Cost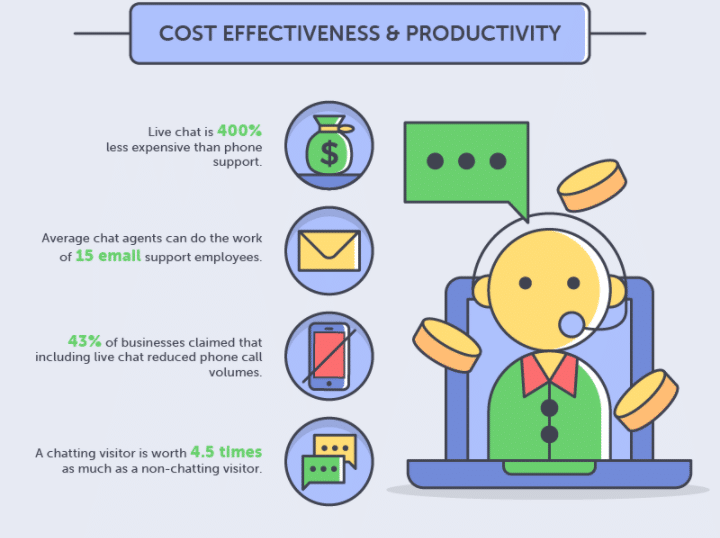 Source: lctech.vn
There was a time when people preferred phone support over any other platform. All they had to do was pick up their receivers, dial a number, and reach the operator. They would get their answer and the call would end right then and there.
But what about wait time?
What about the support queue?
What about customers being put on hold?
Well, that's exactly what's been happening with phone support for so long. People, when opting for phone support, are made to wait in a queue until an operator gets free from their call. Now, imagine how irritating it would be for customers to wait in a queue for even more than 10 minutes.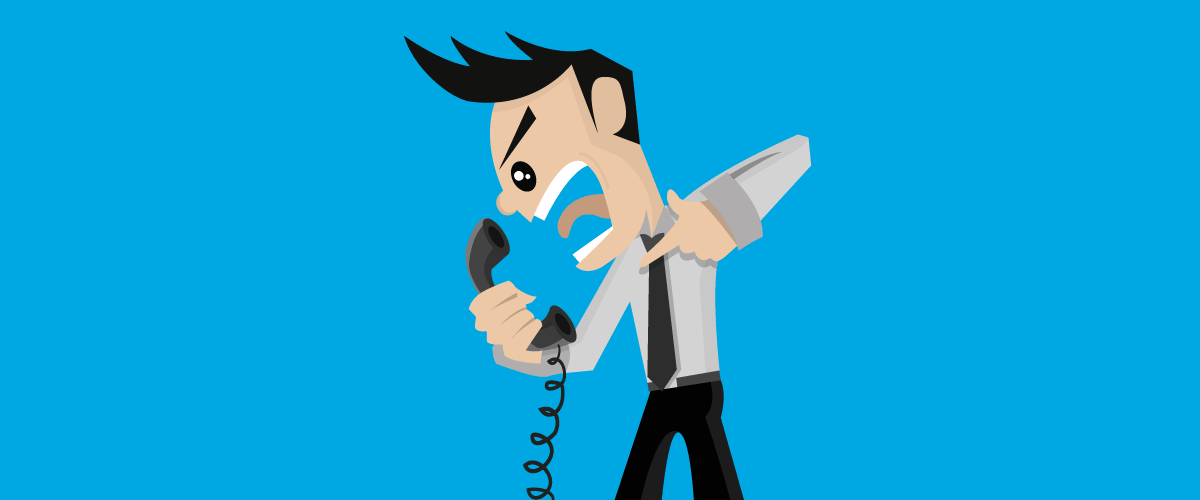 Source: litmos.com
It sounds a little off, especially when we are surrounded by various other options to provide support. But for customers who prefer phone support, they would still go through this pain.
As a business owner, it is okay to have that option to provide call support. Except, in the long run, you'll regret not having other options like live chat for WordPress website.
Understand this, you can end up increasing your cost of hiring support operators if you plan to be all dependent on call support.
A live support plugin for WordPress will help you reduce this support cost efficiently.
How?
Let's say one operator manages to complete 20 calls a day. Your organization gets 100 calls from different customers every day. So, to speak with 100 callers a day you have 6 operators (5 for calls and one as backup).
Now, with a WordPress live chat plugin, one operator gets to manage 5 chats in one go (thanks to the multiple chat window feature!). So, let's assume that if your operator gets 100 chats a day. The average time taken to complete a chat is 20 minutes and he is managing 5 in a go. It means you would need just one or at best two operators to resolve customer queries.
In short, the use of live chat for WordPress helps your business:
resolve more customer queries

reduce support queue
And this results in reducing the support cost!
#2: Adds Convenience for Customers With Instant Communication

Another reason why you should have live chat for WordPress website is to provide convenience to your customers.
According to a study by Econsultancy, 65% of American shoppers prefer to engage with a brand using live chat software. And that happens due to several reasons. Some of them include:
Connects Customers With the Right Operator Instantly
Once you add a pre-chat form to the chat window, you can easily customize the customer journey from there onwards. Just add the department field to your pre-chat form to automatically route your visitors to correct operators and get their problem resolved.


Customers Get to Multitask


No matter how long the conversation takes to end, customers still get the opportunity to do their work while live chat takes place. That's yet another benefit of live support plugin for WordPress.

Reduces Response Time
There are various other benefits of using live chat for website, and one of them is the ability to reduce response time. Features like canned responses help you keep the conversation going as they allow you to send messages for frequently asked questions or when the conversation becomes very obvious.
If anything, customers like it when they receive answers for their problems instantly. It helps them make an informed purchasing decision and that too at their convenience. In short, making it easier to match your goals for lead generation with live chat.
#3: Increases Conversions
Don't focus on the sales, focus on the person.
-Shep Hyken, Customer Service Expert
No customer likes to be treated as a sales opportunity. Rather they'd like the brand to help them make an informed decision as they plan to purchase a product. What's more, they seek help while making online transactions from the website. This is not some conjecture. One of the reports by Forrester states that 45% of US consumers tend to leave a website if they do not get real-time help during their online transactions.
In short, it is the real-time support that helps your visitors convert into customers. And if anything, 77% of consumers find it essential to talk to a real person before making a purchase online.
In such a case, you need to make sure you add live chat to WordPress website to instantly address purchase-related problems raised by your customers.
What's more, a proactive approach can help you further increase lead generation with live chat on your WordPress business website. For this, live chat software options like ProProfs Chat offer Chat Greetings that help your operators provide proactive support to customers, and address the problem in advance before it gets raised by the customer.
You all must have heard or come across the name Betterment. If not, then let me brief you about them. Betterment is a leading online investment advisor that helps people make smart investment decisions. Now, they use live chat for their website and address questions from investors in real-time.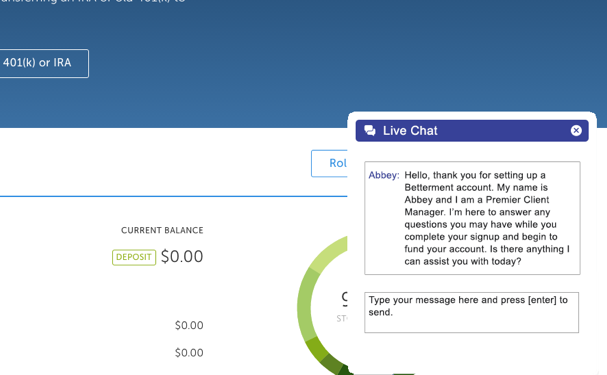 ---
Recommended Read:
What is the Importance of Using a Live Chat Software on Business Website
---
What's more, they use proactive chat invitations too. They use proactive messages to engage actively with clients when they sign up for a new account with them. No doubt, they have a great user interface that's easy to rely on. But, they use proactive chats especially for their new clients to offer instant, personalized financial services that build a sense of confidence in clients to invest hassle-free.
Outcome?
Betterment uses proactive chats as a way to help their clients move down the investment funnel.
In short, you can see your conversions skyrocket with the use of WordPress live chat plugin.
#4: Improves Website Experience
Ever landed on a 404 page yourself?
Well, it can be quite irritating to anyone. That's because you expect to land upon the page that helps you reach a desired product or service quickly.
So, just imagine how would it be for your customers who'd expect to land upon the correct page listed in the SERPs and the moment they open the link, they see a 404-page error.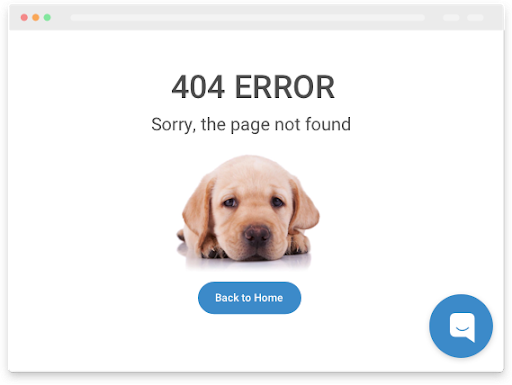 Now, this not only frustrates your customers but also makes them:
leave your website

feel lost on your website as there is no support

makes them lose their precious time
Solution?
Redirect such pages to the correct URL so that customers don't end up leaving your website. But everybody does that, right?
How about adding a live chat window that pops-up when a visitor lands on the 404 page?
While redirection may take more time for implementation just in case the correct page is under improvement or is yet to be created, it is still a great idea to add a live chat for WordPress website to such pages.
Adding a live chat icon on such pages will help you:
ease visitor frustration on 404 pages

stop losing them as they will be engaged with one of your operators, getting answers to their troubles

lend a helping hand to the visitors to prevent them from getting lost on your website

simplify the visitor's journey and convert them into a customer minus any hassles
In a nutshell, you can simplify the website experience for your visitors by implementing a live support plugin for WordPress website.
#5: Adds Consistency to Support Process
Live chat for WordPress also helps a business bring consistency to the support process.
How does that happen?
Well, let's dive a little deeper and see those features of live chat that make your support process more consistent.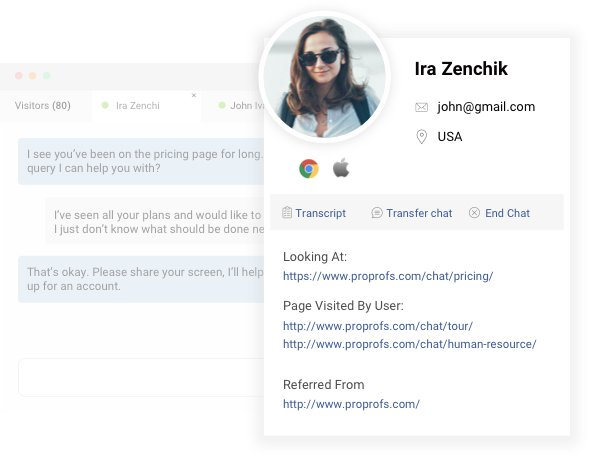 When you monitor your visitors in real-time, you get to know whether they arrived at your website with a purchase intent or not. But most of all, the feature also help you to:
understand customers' need from the brand by assessing the pages they've browsed

make your operators more proactive as they can see when a visitor gets stuck on a page
While this and various other things get tracked with the use of this WordPress live chat plugin feature, you also get to explore areas that need improvement. In short, you get to improve the website experience for visitors, and accordingly offer support services that they come looking for.
To make your support process more consistent, you need to monitor the existing performance of your operators and understand what needs to be done further to enhance the customer experience.
Monitor your operator's performance by tracking the ratings left for them by visitors and customers after their support journey came to an end.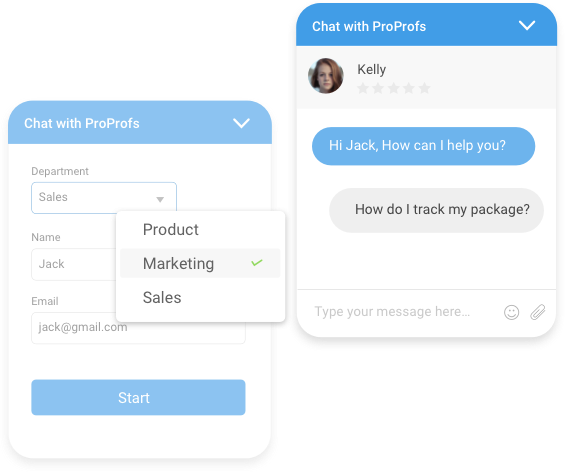 Once you get to know which operator is performing well and which hasn't stood up to the customer's expectations, you can simply train them in areas where they've lagged. What's more, reports and analytics will also help you to learn whether you are short on operators.
For example, if you get to see an increase in missed chats, then it indicates two things:
Your operators are either not managing chats properly

Or you need to hire more operators
✔️ Chat History & Transcripts
Use customer support history and transcripts to find areas of improvement. It will help your support process become more consistent.
Pro Tip: Your operators can use previous live chat transcripts while providing support to returning customers. This will allow them to know what solutions are already provided by other teammates when offering help to the customer. Plus, the operators can equip themselves to learn the customer better while reading through the chat transcripts.
#6: Adds a Personal Touch to Customer's Journey
68% of customers said that a pleasant representative was key to their recent positive service experiences, while 62% said that a representative's knowledge or resourcefulness was key.
If you've not been focusing on providing personalized support approach, then I'd say start now.
Customers like it when their support process is customized as per their needs. That's what people look for when approaching a brand for help. And, the experience is no longer limited to phone support.
According to a study, 92% of customers feel satisfied with the use of live chat for customer support as it adds a personal touch to the support journey.
To add a personal touch to the support process with live chat, your operators can use features like Chat Greetings.
You can add them to pages that are more likely to convert and leave an impact on the customer. For example, on your pricing page.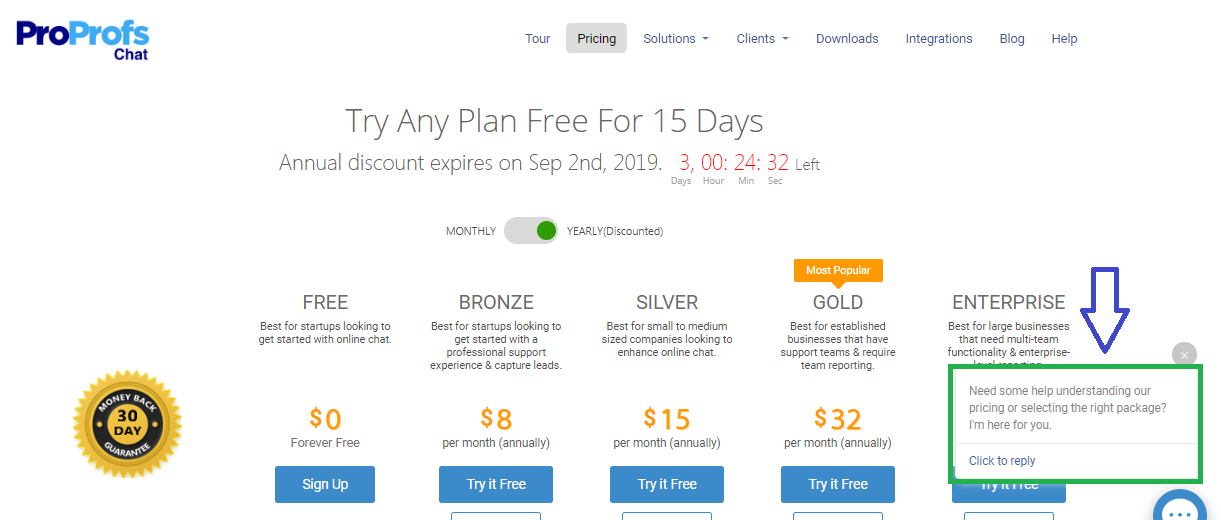 The message that pops up on the pricing page helps you build a sense of care among those browsing your website. They too would see that you've noticed how they've been on the page for long and are in need of help. They can either click to reply or maybe wait for you to proceed with the conversation.
This is one of the ways in which you can add a personal touch to the support process and encourage your customers to return to your brand again.
You can also integrate your live chat plugin with a knowledge base to further personalize the experience at your website.
Once you integrate knowledge base to live chat, you can show relevant questions regarding the page, that are asked frequently, in your chat window. This will let the visitors know that you've already sensed that they've come looking for a solution, and you already have one in place.
With knowledge base integration, you can also reduce chat tickets by up to 80%.
In short, you have a win-win situation all planned for yourself. So, it's time to add live chat to your WordPress website to not only build a personalized experience for the customer but also to help your operators become more proactive during the support process.
#7: Allows to Record Customer Interaction
Many tend to ask, why do we need to record every customer interaction?
Well, my answer to them is - they help your business improve on the whole.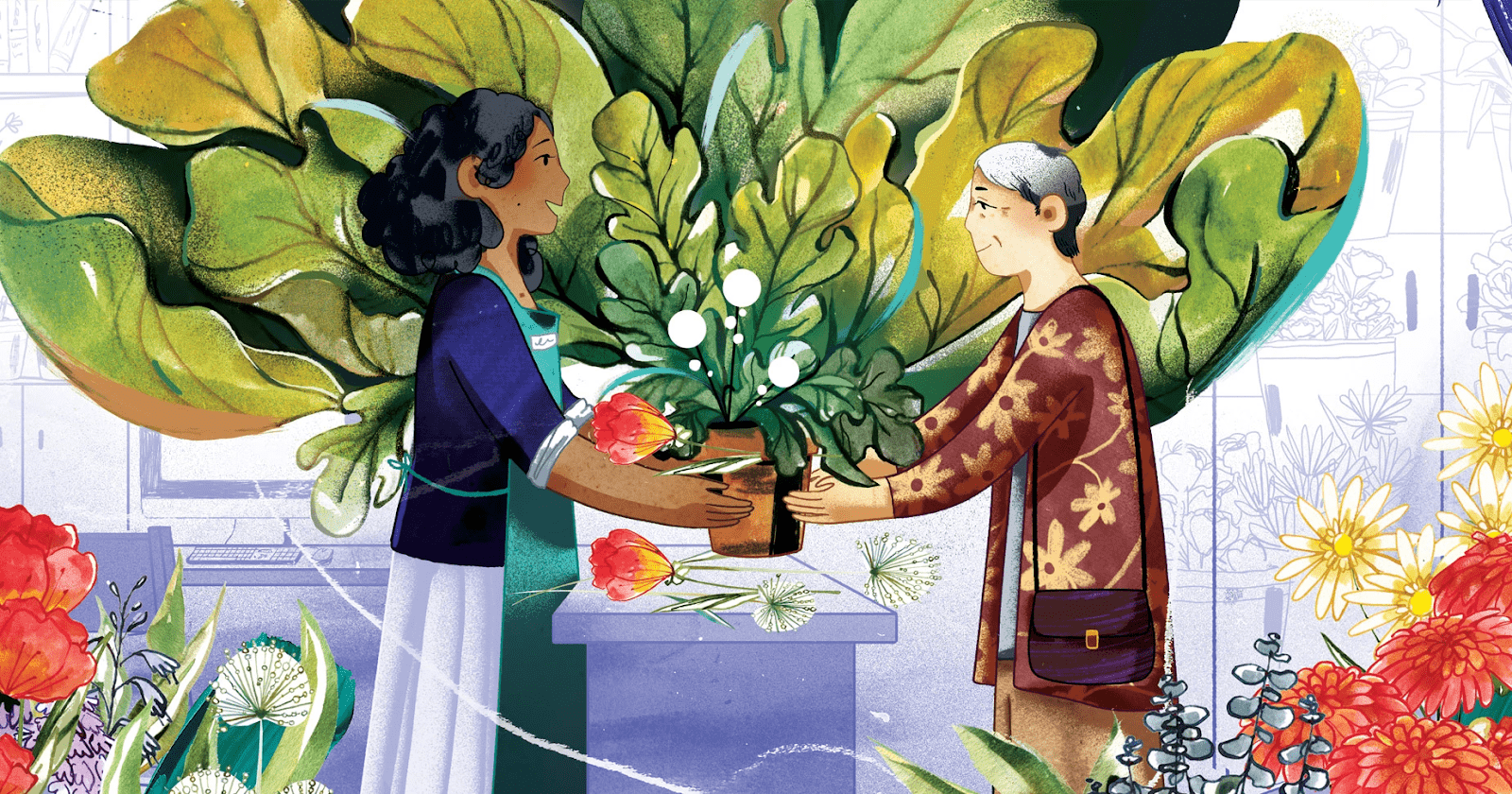 Source: shopify.com
Recording customer interactions is becoming an essential part of the support process. That's because customer interactions help to:
improvise training methods

improve customer recovery process

boost employee motivation

build better operational procedures
Live chat makers understand the benefits of recording customer interaction. That's why they provide you live chat for WordPress integrations with powerful platforms that make the process more seamless. For example, ProProfs Chat offers integration with Microsoft Dynamics CRM 365 to help its clients record every customer interaction.
---
Recommended Read:
5 Reasons Why Live Chat Integration With MS Dynamics Boosts Customer Satisfaction
---
Operators can refer to the records when in conversation with a returning customer. They'd get to know:
customers inside-out

ways to build positive conversation with a particular customer

the writing style that customers prefer during the conversation
Recording customer interactions can help a business build a personalized support experience, and keep customers delighted.
#8: Adds a Competitive Edge
You can definitely gain a competitive edge in the market with the use of live support plugin for WordPress.
How?
Let's find out!
Do you know, only 9% of websites use live chat software to offer proactive support to their customers in real-time?
One the other hand, 42% of customers have expressed how they prefer to use live chat on a website because they don't have to wait on hold. In short, if you add a WordPress live chat plugin, you can easily provide instant support to maximum customers. What's more, 73% of customers say that they receive great satisfaction when companies provide support via a live chat tool. All the more reasons for you to add live support plugin to your WordPress website.
Besides this, the use of live chat plugin on WordPress website also helps you to gain benefits like:
Reduce support expenses

Generate leads for your business

Discover customer pain points and complaints from the brand

Expand market reach
However, these are just benefits of adding a live chat to a WordPress website. You also need to take into account the results of its implementation into account.
Results of Adding a Live Chat to WordPress Website

Speed is becoming an essential aspect of the support process. You need to be fast to answer your customer's questions as it helps you to:
encourage them to keep returning to the brand

discourage them to think of your customers
But besides that, the use of live chat for WordPress also helps you to:
✔️ Increase Customer Satisfaction Rate
On Feb 20th, 2019, Forbes published an article that explains how customer satisfaction is on the rise with the use of live chat. That's because companies are using live chat for:
reducing response time

anytime, anywhere support

reducing chat length

providing quality response
And all these factors help us understand how live chat increases customer satisfaction rates.
✔️ Boost Brand Loyalty
Support today boils down to instant gratification. And live chat helps you to do just that.
Customers who are more likely to receive instant support tend to convert into satisfied and loyal customers. Offer quick live support with chat software to help your brand retain existing customers and build a sense of loyalty.
✔️ Increase Website Traffic
With the right use of live chat and support operators, you can maximize website traffic easily. Good support experience can help you to increase word-of-mouth publicity that can help your business boost website traffic.
---
Now that we've covered all the basis on who to power up your customer service process with live chat plugin for WordPress, let's address some of the frequently asked questions below.
Q. What are the best wordpress chat plugin?
If you are open to both free and paid chat plugins that can help your WordPress website deliver excellent customer service, then ProProfs Chat is the answer to this question.
Q. Why do customers prefer live chat?
There are a lot of reasons for customers to prefer live chat over any other support platform. However, instant support is one of the crucial reasons why live chat is increasingly becoming a popular tool.
Q. How do I add live chat to WordPress?
It is a simple process that hardly takes less than a minute. You can watch the video and learn how to add live chat plugin to your WordPress website easily.
Q. How to improve customer service using WordPress live chat plugin?
A live chat plugin for WordPress website can help any business improve its customer service process. The plugin can help you improve response time, become more proactive, and add a human touch to the customer's journey.
Do you want a free Live Chat software?
We have the #1 Live Chat software for delightful customer support starting at $0