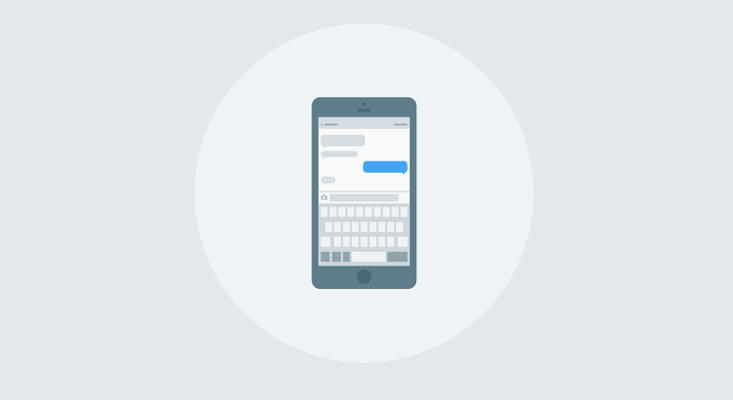 In the last couple of decades, the ever-growing use of smartphones has started to influence the online businesses in numerous ways. The rise in mobile traffic leads us to the market where desktop live support is no more considered as the most efficient way of reaching out to the customers. It has been observed that online businesses nowadays are paying more attention to providing mobile live support.
In this post, we'll be discussing the simplest way of implementing the mobile live chat support. Before that, let's take a brief look at the importance of live chat support on mobile and also find out how to introduce this type of support with minimal effort.
Why you should download live chat app on your mobile
Well, it is one of the more flexible tools a company can use on its website.
It helps to support customers who are looking for help
Resolve the queries of online visitors (who are prospects basically and if served properly can be turned into loyal customers)
Allows you to boost sales by engaging the right prospects
It can be a 'knowledge source' about the state of your business
So, all in all, live chat is a versatile and multi-faceted tool. By introducing mobile live chat, a business is able to engage visitors while on the move and help improve the conversion rate by making it easier for customers to contact in case of doubts.
Watch: Live Chat Best Practices 🙂
Did you know that mobile phone users are more inclined to abandon shopping carts as compared to the ones using the desktop? Like it or not, this is true.
Keeping this in mind, one shouldn't be surprised to realize that mobile live support is important and becoming the crucial means in the process of keeping clients on your web page. No matter what type of problem the visitor is facing, mobile live support will make it possible for you to deal with it faster and keep your clients on track.
Related Read: Reduce Shopping Cart Abandonment on Your Website Using Live Chat Software
Live Chat On The Go - Steps to Offer Live Support on Mobile

It has been observed that one of the key reasons why businesses shy away from offering live chat facility on mobile has been their inability to understand its post-deployment ROI. This has also pushed many businesses to question the 'suitability' of mobile online support as a reliable and trustworthy customer experience management channel.
Organizations, that are planning to develop a strategy for online chat support and those who have failed to achieve goals, can optimize the online customer experience by simply implementing the below mentioned four steps -
1. What are the needs of your business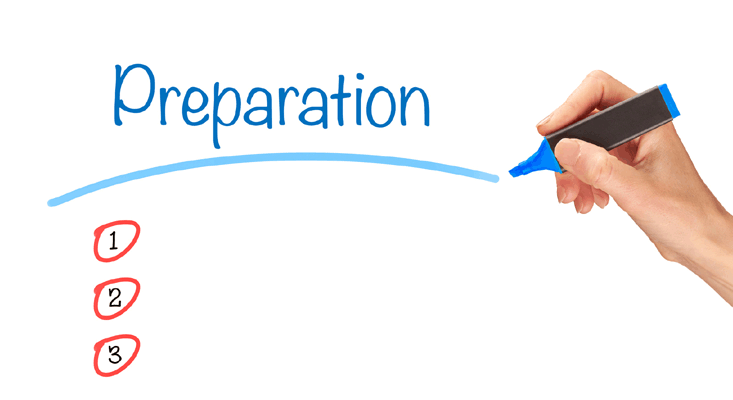 First and foremost, every business should understand how chat support on mobile fits into their overall business strategy. It is key to agree on the purpose of launching a new channel. Companies should decide based on these questions -
Will it lower costs?
Will it improve the customer satisfaction rate?
Will it boost sales?
Will it generate more leads?
By evaluating the present support channels on the defined targets is an essential step for businesses to judge and find out if this channel will work, support and optimize the present efforts. You can probably work on a pilot project and after evaluating the impact, a strategy should be worked out.
2. Have you decided on the solution provider
After the business is fully aware of the need for live support on mobile, now it's time to select the right platform. After all, an ineffective platform could be counter-productive and negatively impacts customer satisfaction. An organization needs to pay attention to the following factors -
Which is a better option - reactive platform or a proactive one?
Is the platform uses the 'passive assist' approach or 'active assist' method of helping visitors?
Moreover, data security features and reporting potential such as chat transcripts, measuring metrics, monitoring visitors on key pages etc must be analyzed. The client-facing features such as the ability to modify colors, font size and push URLs should be evaluated as well. Moreover, enterprises should be able to measure the operator's performance at the end of a chat session. A mobile chat solution should be scalable, flexible, intuitive and allow innovation so that businesses are able to offer prompt responses and beat competition.
3. Capability to 'self-serve'
It should be in sync with the website's primary purpose of 'self-serve'. Usually, visitors prefer to browse without assistance and may use 'support' when in need. Getting this balance is key and businesses must use mobile live support intelligently so that they are able to help sales conversions, up-sell and cross-sell.
Online chat should aim to complement self-service. This is why it is key to develop the right business intelligence into your chat platform so that it can overcome the limitations of the business or support the business objectives in the right way.
4. Ability to manage and boost the customer experience
It's true that customer experience management is an integral part of the execution and there are varied trigger points. While chat is seen as an informal channel compared to phone or e-mail, still the client expects quality experience which matches the brand promise.
Download Live Chat App on your Mobile & keep your Customer Happy
To sum up, if you want to build a strong and reliable relationship with your (existing and potential) customers, you must provide a live support system.
And, this is only possible when you combine desktop live support with live chat mobile applications, which is usually done by quality live chat support tools. In order to do so, you have to carefully choose the right chat solution provider.
In simple words, live chat isn't merely a contact tool. With the right software in place, live chat helps companies to stand out and maximize their customer's online experience.
Do you want a free Live Chat software?
We have the #1 Live Chat software for delightful customer support starting at $0