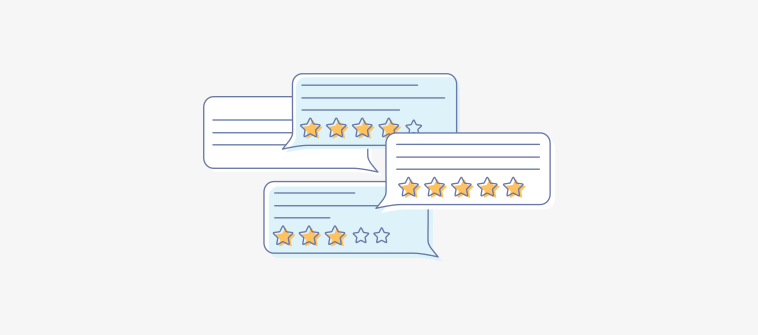 Process improvement never happens in isolation, whether it's about increasing the efficiency of your supply chain, or enhancing the quality and timeliness of your customer service interactions.
To develop better ways of doing things in your organization, your team will need to collaborate and brainstorm ways of optimizing business processes or to make the job simpler, use a team collaboration software. Brainstorming is essentially the basis of every meeting you've ever had to sit (or sleep!) through.
However, for most organizations, customer service is too dynamic to be covered within a single team meeting. After all, such meetings aren't enough to enable your group to achieve better results on an everyday basis.
Let's discuss a few ways in which you can encourage your team to begin collaborating more effectively for resolving customer problems. To resolve problems faster, your business may be using a customer service software.
Quick Navigation - Ways to Get Agents Collaborating
1. Finding the Right Ticketing Solution

First things first; the help desk software used by your business should make collaboration easy. It should be second nature for your agents to work with one another, and the easier it gets, the more likely are you to witness true teamwork across your different service departments.
Fundamentally, the customer support tool you employ should have a shared inbox, which plays a critical role in assigning a specific agent to each ticket, or tracking who is resolving a specific issue. This way, team members can pitch in whenever and wherever needed, and their contribution is clearly denoted.
However, you need to make it abundantly clear when agents should and should not ask for help or assign tickets to another customer service representative.
Ideally, you want each issue to be assigned to the right person on the first go, but agents should have a certain degree of freedom to escalate the issue if they are not qualified to resolve it.
The last thing you want is the customer having to call or email the same agent two or three times, and receive little help in response before this kind of escalation happens. The issue should reach the right person, as soon as it is understood.
---
Related Read: The Ultimate Guide to Choose the Best Help Desk Software
---
2. Using Team-Based Goals
Apart from simply making it easier for agents to communicate with one another, you can actively encourage staff to collaborate through team-oriented KPIs. If your team is forced to work together to achieve the goals you've set out, chances are, they'll begin doing so.
For example, focus on team-wide as opposed to agent-specific first contact resolution, reply time, and customer satisfaction if possible. You still need ways to measure individual agent performance though, so individual KPIs aren't worth completely chucking out. Just emphasize the team-based goals you want to work towards in your discussion with your employees.
There's also a broader benefit of encouraging teamwork in this way. According to MIT's Human Dynamics Laboratory,
35% of the variation in a team's performance can be accounted for by simply the number of face-to-face exchanges among team members.
By encouraging these sorts of interactions, you're improving your team's ability to coordinate and achieve better results - it's as simple as that.
3. Conducting Meetings for Follow-Ups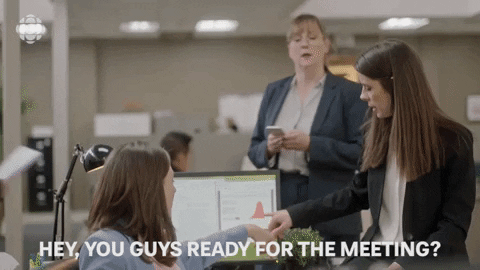 One way of encouraging collaboration is to schedule bi-weekly meetings that require some sort of follow-up action before the next scheduled catch-up. As long as there is a sense of purpose in these interactions, your team is more likely to collaborate on a more regular basis.
For example, you could try the following:
Ask your senior agents to prepare reports on some of the most common issues that your customers encounter. Prioritize on problems that agents are spending the most time on.

Get these representatives to meet with members of your operations or development team every two weeks. Challenge the two departments to come up with potential solutions to these problems over a period of 4-6 months.

Have the group present the results of their endeavor.
However, you need to prevent teams from meeting unnecessarily, when there is little point in doing so. Be flexible - if they can't come up with solutions more quickly, or can't find workable solutions to the problems identified. Never force your teams to meet for no reason.
4. Good Old-Fashioned Team Building
We have identified that the most difficult barriers to overcome in encouraging your staff to collaborate are mostly interpersonal in nature.
For instance, helping agents become comfortable bringing issues to one another and asking for advice where necessary.
Team building exercises may thus prove to be useful. As you force agents out of their comfort zone, you allow them to develop the sorts of interpersonal relationships they'll rely on to achieve awesome outcomes for your organization.
Consider activities such as:
The Spaghetti Marshmallow Challenge. Basically, you create teams of 4-5, and each is challenged to get a marshmallow as high as possible off a flat surface (like a table). The catch? You can only use 20 pieces of spaghetti, a yard of string, and a yard of tape. The team with the highest marshmallow at the end of 30 minutes wins!

Taking your team out to lunch in a somewhere nice location, and have a walk around afterward. Or throw a party!

Laser tag, or paintball if you're feeling adventurous. This will prove a little more difficult to organize though.
While it's always going to be easier to run team-building exercises in the office, the activity is going to be much more refreshing for your team, if it takes place outside the regular work environment.
A study by the Kenexa Research Institute found
50% of the positive changes in communication patterns within the workplace can be credited to social interaction outside of the workplace.
If at all possible, organize something outdoors, or at least somewhere that's not your office.
---
Related Read: How People Interact – Collaboration Made Easy
---
5. Enable Interpersonal Communication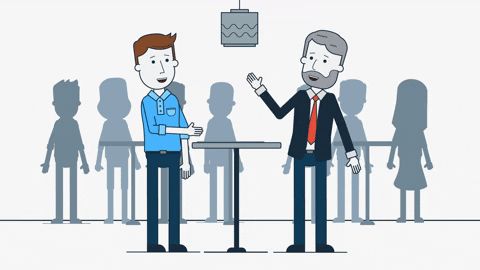 At times, it may prove inefficient to reassign agents to tickets as the problem becomes better understood. Instead, it may be worth encouraging agents to ask their peers for advice, especially on complex issues. This way, agents can share knowledge with one another; better-equipping your team to resolve tickets more efficiently in the long term.
For example, if you sell contact center software, a customer might ask your team how to make a host of changes to the user interface. In this case, your agent might know how to make 19 out of the 20 required changes, but will need to ask a developer about the remaining one issue.
This raises a difficult question: how do you ensure that every agent is diligent enough to resolve each issue so thoroughly, and how do you encourage them to make the extra effort to ensure every part of the ticket is 100% resolved?
You could consider introducing bonuses or rewards for excellent performance to maximize motivation.
However, the best to keep agents talking to one another is to make it as easy as physically possible. Products like ProProfs Helpdesk make it a breeze to manage communication in a customer service environment, irrespective of the volume of resolutions made.
The more issues you deal with, the more important maintaining simplicity becomes. You cannot afford to have different agents use different communication media (email, Slack, ticketing solution, etc). Everyone needs to be on the same page for communication to occur efficiently.
This is only part of the picture though – often, agents will have to leave their desk (OMG!), go and talk to someone in person, especially if they are newly hired.
The challenge is to foster a friendly, collaborative office culture where agents feel comfortable, bringing their issues to their peers or managers.
It can prove useful to design an open office layout, and avoid strictly grouping agents based on their level or area of expertise. This way, your team members are exposed to different perspectives on an everyday basis - hot desking (it is an office organization system that involves multiple workers using a single physical work station during different time periods) based on what your agents are working on each specific day or week can help to switch things up.
However, you need to maintain a balance here. If certain groups of agents need to work with one another on a daily basis, it's best to keep them together. You need to consider how loosely (or otherwise) your teams are structured, and whether mixing things up would serve any real benefit.
Summing Up
You can't force a truly collaborative office environment. Your job is to establish the conditions necessary for teamwork to occur. At times, this will require you to take more direct, as opposed to just passive actions (like organizing team-building exercises).
To measure your success, it's worth tracking not just the quality of your interactions (through the Net Promoter Score, for instance) but also staff morale (which could be measured through your turnover rates).
This is because engaged employees working in a supportive, collaborative team are less likely to leave your organization. So, the wellbeing of your staff, as well as your ability to deliver timely resolutions, can be a good indicator of customer and organizational success.
Do you want a free Help Desk?
We have the #1 Help Desk for delightful customer support starting at $0