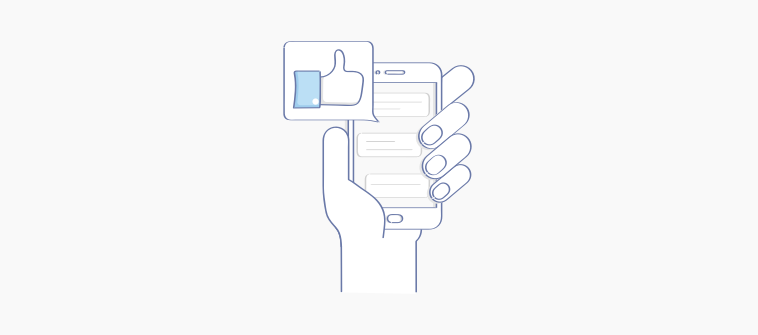 Imagine this: You own a clothing store that's known for selling unique designs. Your customers love these designs and keep coming back for more. But one fine day you come across an emergency and are left with no option but to leave a "closed" sign hanging at your entrance with your contact number on it.
But do you think that customers will prefer to discuss an issue encountered with a piece purchased from your store on a phone call? No - they'll rather prefer to meet you.
Now reading this example you may think, "it is no way connected to me". But trust me, the same can be applied to an eCommerce store. However, the situation can be different.
In an eCommerce store, your customers can encounter not only issues with your product but also with your service. You can't let them go without building a delightful experience for them. But in case you have a phone number or an email address on your contact us page, then there is a possibility that they'll approach the competitors.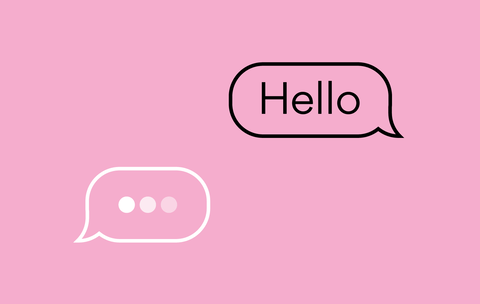 Understand this, your customers seek help and that too instantly. So, making them wait on call or for a response to their email is surely not the right way to provide support. Further, we live in a time where Millennials hate making a call for support. So, what other options are there for you to provide instant help?
Well, let's make this simple. We have live chat that you can add to your website and provide support in seconds. You can:
… and much more.
In short, live chat can help your business grow online.
Let's take a look at how does live chat work and in what areas can it help your business.
What is Live Chat Support: How Does Live Chat Works

One thing that customers appreciate is real-time support, and live chat is here to offer you exactly that. So, all you have to do is sign up for a product, add a code snippet to your website, and you're good to go to start a live conversation with your visitor. Those visiting your website can click on the chat icon and initiate a conversation or your operators can begin one when they see your visitor on a page for too long.
Now, you'd probably ask, "what's so special about a conversation taking place through live chat?" Well, let's take a look at other communication tools and see how your business uses them to answer questions by customer.
#Phone Conversation
No doubt that phone conversation allows your customers to get in touch with your business in real-time. But what can really upset them is to wait in a queue. What's more, your operators may feel a little clueless because they clearly don't know the customer until they've talked about their problems.
#Email Conversation
Emails are yet another great way to get in touch with your customers. In fact, some customers may shoot an email in case they've been facing troubles with one of your products. However, there can be times when your operators may be really busy while answering other email queries and ultimately losing track of some. This can result in dissatisfied customers who'll seek an instant resolution to their queries.
In phone calls and emails, there is no doubt that customers can find answers to their queries. But what about the waiting period? Today's customers do not like to wait, especially when they are aware of the different platforms an organization can adopt to provide instant support. That means your organization too needs to switch to faster platforms that allow you to be more proactive.
With live chat, it is easy to change from being a passive service provider who waits for customers to approach them to an active one who believes in keeping visitors engaged with the brand.
What is Live Chat: Support
No doubt, phone calls and emails are what companies mainly use for customer support. But over the last five years, live chat has taken this support process to a new level. Unlike emails, it is fast and provides real-time support. And for phone calls, well they are fast too.
But somehow the efficiency gets hampered when the volume goes up. I mean just imagine taking 7-8 calls at the same time. It'll be quite a watch for spectators, but only the operator would know how tough it is to manage multiple calls at the same time!
With live chat support software, the scenario is completely different. You not only get to manage multiple chats at the same time but also get to refer to visitors' information while providing support to them. What's more, your operators can also use canned responses to send replies to frequently asked questions. That way, they save time on repeatedly typing the same answers and avoid typo errors too.
And unlike phone calls, where a conversation gets transferred to a department and ultimately takes a lot of time, live chat support makes this process a lot simpler. The admin can easily take over an ongoing chat if they see that an operator might need help. Besides intervening in a conversation, the chat can be directly transferred to the relevant department as well. That's because, with pre-chat forms, you can add the option to choose the department to which the customer would like to get connected with.
Surely, live chat makes the support process a lot faster!
What is Live Chat: Sales
Sales is another area where live chat can help a business. You may ask how does live chat work for sales. Well, here's how live chat helps your organization boost its sales.
#See Who Visited Your Website
With a live chat software, you can track the number of people who have visited your website and which page they landed on. Not just that, you can also track the amount of time they've spent on your website. This is a great way to understand what led them to a particular page and whether your business is equipped to provide the same hassle-free. Real-time visitor monitoring is a great feature for operators to know your customers better and initiate a chat in strategic moments to convert visitors into buyers.
#Increase Leads
Every time a visitor starts a chat, it is a potential lead for your business, including those chats that your operators initiate. The information saved after each chat concludes can be stored for future reference and as leads. Now understand this; converting visitors who are ready to buy your product right now is not the only conversion you need to focus on. You also need to understand them and their purchasing patterns to approach them in the future.
Leads captured through live chat can later be approached if you have an appealing email marketing campaign ready. Sending out one or two targeted emails on discounts and what's new can help a business convert those visitors who did not purchase immediately into customers.
#Make the Most of Each Sale
Live chat can also be used as an upselling tool. That means when a customer is already purchasing an item at your website, you can recommend other products too that can go along with the order. To do that, you can initiate a chat with the customer and help them sail through the sales funnel process.
Recommended Read: Live Chat Software Can Help you Improve your Online Business by Leaps and Bounds

How to Implement Live Chat on Website
To learn how does live chat work on websites, it is essential to add one first. In a matter of five minutes, you can get a live chat software up and running on your website. Just sign up for a live chat support tool, add the code to your website, and visit the settings panel to launch chat on your website.
In case you're searching for in-depth knowledge on the procedure, read our article on how to add live chat to your website now!
How Does Live Chat Work on Websites
Now that we know how to implement a live chat on website, it is time to address another pressing issue - how does live chat work on websites.
I've seen too many articles online that address the same issue. However, some tend to confuse the question "how does live chat work" with "how to implement live chat".
Well, let me clear the air for you.
Once implemented on your website, a live chat tool allows your operators to:
Your operators can track visitor information that helps them provide a personalized support experience. The feature also becomes handy for businesses that witness a higher bounce rate or cart abandonment. In strategic moments, your operators get the opportunity to initiate a chat, resolve the issues faced by such visitors, and convert them into purchasing customers.

Now, your operators can either initiate a chat or you can set chat triggers. Initiating a chat will give an impression to your customers that you really care for them. As for chat triggers, you can set them at certain pages, like landing pages, that increase conversion for your business. Adding triggers is a way to prompt visitors on a certain page for quite some time.

With the use of canned responses, help your operators manage multiple chats at the same time. Canned messages also help to reduce typing efforts and customer wait-time. A perfect concoction to keep your customers delighted with your support services.
Other than these features, the implementation of live chat software also allows you to:
Route customers to the right department for instant resolution

Co-browse to provide a step-by-step guide to customers

Use pre-chat form to capture potential leads for your business
To further learn how does a live chat works for a website, read this article.
How Does Live Chat App Work
So far, we've covered how does live chat works on a website. But now we'll further delve on how does live chat app work. By this I mean, how you can offer live chat support to customers on the go.
For this make sure, the live chat software you choose offers you its mobile app too. Using a live chat app, your operators can:
Monitor customers and understand their website behavior

View how long a visitor has been on a particular page

Initiate a chat no matter where they are

Receive notifications in case a visitor initiates a chat

View which operator is providing support to which visitor so no one stays in queue
In short, you will never miss a lead for your business. You can view how does live chat app work in detail here.
How Does Live Chat Work for Businesses?
Besides support and sales, live chat can also result in business intelligence. You can get customer feedback and improve your services accordingly. Now you can either send a survey after a chat comes to an end or during the conversation send a question related to your product. Either way you'll get to know a lot about how well is your product doing and are your customers loyal to your brand.
In case you use your live chat support software for any other purpose, then do drop a comment and let us know. We'll incorporate that in our article.
---
Do you want a free Live Chat software?
We have the #1 Live Chat software for delightful customer support starting at $0