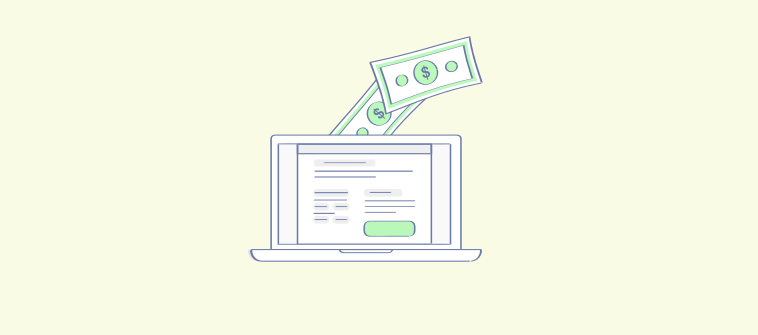 Customer service is the driving force for any business. You may have a great product, the best marketing team, but still, fail to reach out to your target audience and retain customers. What may be the reason? A bad customer experience.
Did you know 32% of customers will walk away from a business after they have encountered a bad customer experience? Even if they were loyal customers, they will leave! Further,
59% of customers in the US leave after several bad experiences.
So, it is obvious that providing a seamless customer experience is really important.
But how to offer a seamless customer experience? Seamless customer experience comes through speed, convenience, friendliness, consistency, and foremost, human touch. The ideal way to provide all this is through help desk software. A help desk software has all the requisite features to provide a delightful experience to customers.
Importance of a Help Desk Software in Business
There are four main benefits of help desk software. Let us discuss each of them in detail.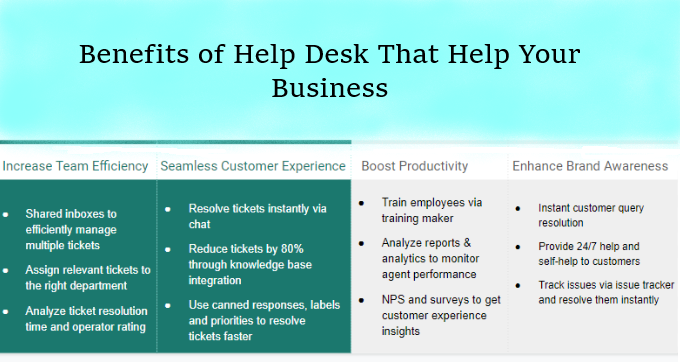 Benefit #1: Increase Team Efficiency
Providing seamless customer service depends a great deal on your support operators. From their skill to understand customer queries to provide an optimal solution, your team needs to be proactive and ensure all the criteria are met.
Let's take an example to understand this better.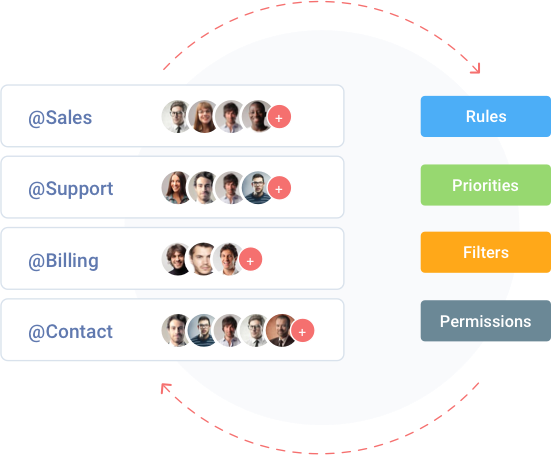 You have distinct support operators handling different requests such as sales, support, billing, contact, and so on. Now, with a help desk software like ProProfs Help Desk, it is easy to assign a customer issue to the concerned individual and department. Not only that, all customer issues can be seen on one single dashboard, making it really easy for operators to resolve these problems.
Key Takeaways:
Shared inbox to efficiently manage multiple tickets

Assign relevant tickets to the right department

Analyze ticket resolution time and operator rating
...therefore, helping in improving the overall performance of your team members.
---
Related Read: How You Can Deliver Great Customer Experiences
---
Benefit #2: Seamless Customer Experience
According to a study by Walker,
Customer experience will take over product and price as the key brand differentiator by 2020.
When you make an online purchase and aren't satisfied with the product, what you do? You contact customer support of that particular website through live chat. There are times when no live agents are available to address your problem instantly. Your message is thus converted into a ticket.
Imagine two scenarios:
An agent gets back to you in a few hours and helps you resolve the issue.

You wait for days to get a reply. And then, when they do contact you, the solution does not resolve the issue.
In that case, your choice for your next purchase will be Number 1, right?
So, it is not only managing multiple tickets but also resolving them as fast as possible that is important in providing seamless customer experience. Employing a simple issue tracker, you can track issues and ensure all tickets are resolved instantly.
Key Takeaways
Resolve tickets instantly via chat

Reduce tickets by 80% through knowledge base integration

Use canned responses, labels, and priorities to resolve tickets faster
Benefit #3: Boost Productivity
Providing delightful customer experience is extremely important, but it is also equally important to improve the performance of our customer support team. But, how will you improve your teams' performance if you don't know where they lack or what aspects of customer support do they need to work on?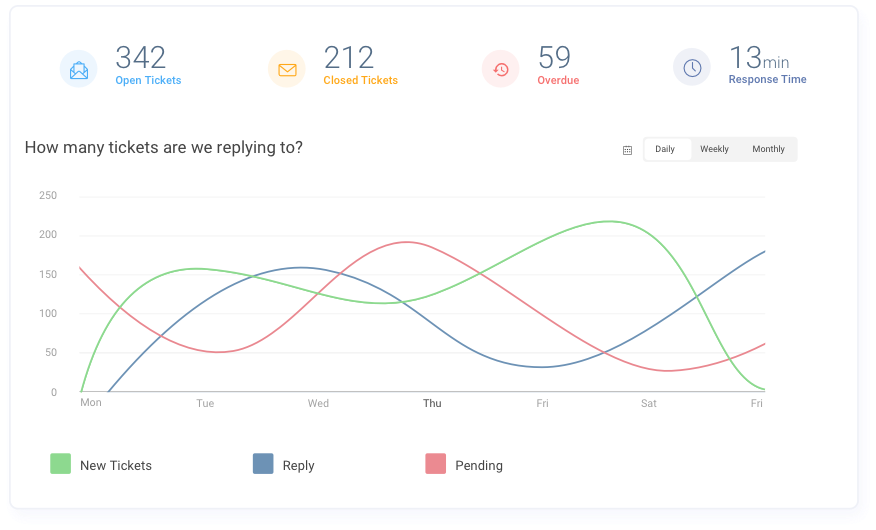 That's exactly when a help desk software comes into the picture! A software tool like ProProfs Help Desk features a reports & analytics section, wherein you can keep track of each agent rating, average resolved ticket count, average resolution time, and other important information. This helps you understand where your agent needs improvement and take action accordingly.
Key benefits of help desk:
Train low-performing operators

Analyze reports & analytics to monitor agent performance

NPS surveys to gain valuable insights into the service experience
Try ProProfs Help Desk to Boost Productivity of Your Support Agents >>
Benefit #4: Enhance Brand Awareness
Owning a business is great, but what happens when your customer base is stagnant? You need to re-engage and reach out to new customers to ensure your business grows. Now, one of the main ways to do that is by providing exceptional customer support.
Why?
Customer feel valued and appreciated when a company takes their queries into consideration and resolve them instantly. As a result, these customers tend to spread the word about their delightful customer experience, making other people try it out too! Remember brand awareness is directly proportional to customer delight.
Key Takeaways
Instant customer query resolution

Provide 24/7 self-help to customers

Track issues via issue tracker and resolve them instantly



---
Related Read: Building Consumer Awareness Can Actually Sell Your Brand
---
In a Nutshell
Enhance Your Business by Capitalizing on Help Desk Benefits!
Customers are the most important aspect of your business. They have the power to make or break your business in a matter of seconds! Prioritizing customer needs is critical.
Keeping in mind the help desk benefits mentioned in this blog, ProProfs Help Desk is one software that helps you provide seamless customer experience anytime, anywhere!
Three key reasons to focus on and improve customer experience
Customer Retention

Customer Satisfaction

Increased Cross-selling and Up-selling
---
Recommended Read:
Do you want a free Help Desk?
We have the #1 Help Desk for delightful customer support starting at $0