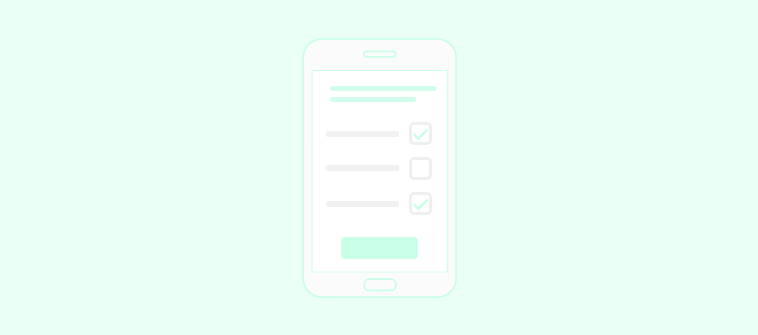 It's the era of the customers. A business may have a bang-on product, a great initiative, and an amazing idea they are putting forward to their customers. But, if you don't align your brand with your customers' needs, your company will never succeed.
Sounds harsh, doesn't it?
Well, it's the truth.
A business needs to cater to its customers. And when we say cater, we don't only mean understanding what your customers need, but:
How satisfied are they with your brand?
Do they like your way of providing customer support?
Are they likely to recommend your brand to their friends?
…But how do you do that?
One of the best ways to reach out to your customers and get insights into their experiences is through customer surveys.
Surveys can be conducted offline and online, but with the change in age, the best way to get your customers to actually respond to surveys is through mobiles.
Youtube is an example of this. Every time a video plays, you get a small ad that you can skip in 5 seconds. But, sometimes, they started using the ad-time to undertake small surveys to reach out to their customers. This was a great strategy to connect with customers all across the globe easily.
But, even with such surveys, there comes an underlying question:
"How many people who see the survey actually respond?"
You can't really give an accurate number here, but making people respond to your survey is difficult.
According to a ComScore20 study, "the number of mobile users in the US has increased so much so that the number surpasses the number of laptop users."
This was in 2015.
So, when it comes to online surveys, mobile surveys are one channel that can be used easily to increase survey responses.
In this blog, we cover the top five tips you can leverage to enhance mobile survey response rates by 83%! Let's dig in!
Increase Mobile Survey Response Rates: Tips to Remember
There are many ways you can try to increase the mobile survey response rates, but a few tips can help you overcome the basic obstacles. First of all, you must think about why your customers skip taking your survey. Is it too:
boring?

long?

time-Consuming?

vague?
Keeping these points in mind, here are five tips you must remember when creating mobile surveys.
#1 Keep it Short & Simple
The key to creating the ultimate survey is keeping it to the point. You know what information you want to ask your customers, so be direct and keep it simple.
Uber's short survey is a great example. After every ride, you get a simple star-rating survey. All you have to do is tap on the star number to give a rating to your driver.
They also allow you to award badges to Uber drivers such as "Excellent Service", "Cool Car", "Expert Navigation". This way, drivers get categorized for their good work.
What do we learn?
Create simple surveys

Give customized improvement suggestions

Keep surveys simple not complicated
#2 Leverage Emails
Do you know why customers leave or stop purchasing from a particular company?
A few reasons include:
They aren't interested anymore

They didn't like your product

They can't afford your product

They feel unheard and unimportant as your customer
These issues are exactly what surveys help you overcome.
Bonobos is a great example.
Let's see the email they sent to their customers and how they encourage their customers to take their survey.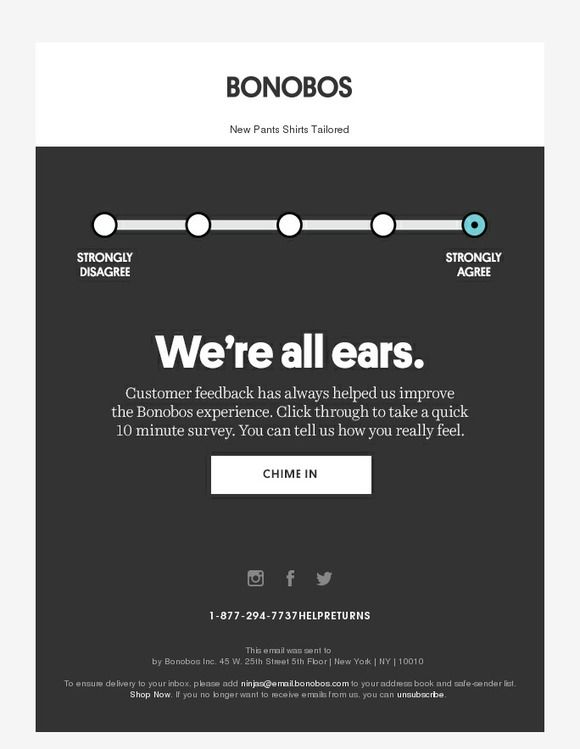 What do we learn?
Show that their feedback will make a difference

Don't complicate it

Show that you value your customers' time.
#3 Optimize Your Surveys
Did you know that 40% of mobile users turned to a different website after a disappointing mobile web experience, and about 57% wouldn't recommend that business?
Almost everyone owns a smartphone nowadays, making it really essential for businesses to ensure their websites are optimized for every channel.
The one aspect some businesses overlook is optimizing surveys for different devices.
A lot can go wrong with mobile-unfriendly surveys, such as:
Complex UI

Faulty buttons or actions (such as clicking on 'submit' doesn't work)

The survey doesn't fit in the mobile screen
…and so many aspects.
The result?
Irritated customers. Not only will they SKIP the survey, but they also might not fill your survey anytime in the future.
What do we learn?
Test surveys on every device

Ensure your mobile survey is optimized for all channels

Keep making adjustments to make it more user-friendly
---
Must Read: Good Net Promoter Score
---
#4 Engage Your Customers
Surveys need to catch the eye of a customer. Unless the customer is engaged or driven, they will not take your survey.
Airbnb created a great survey to show how engaging your customers to take surveys increases the mobile survey response rate. Below is the survey that Airbnb rolled out: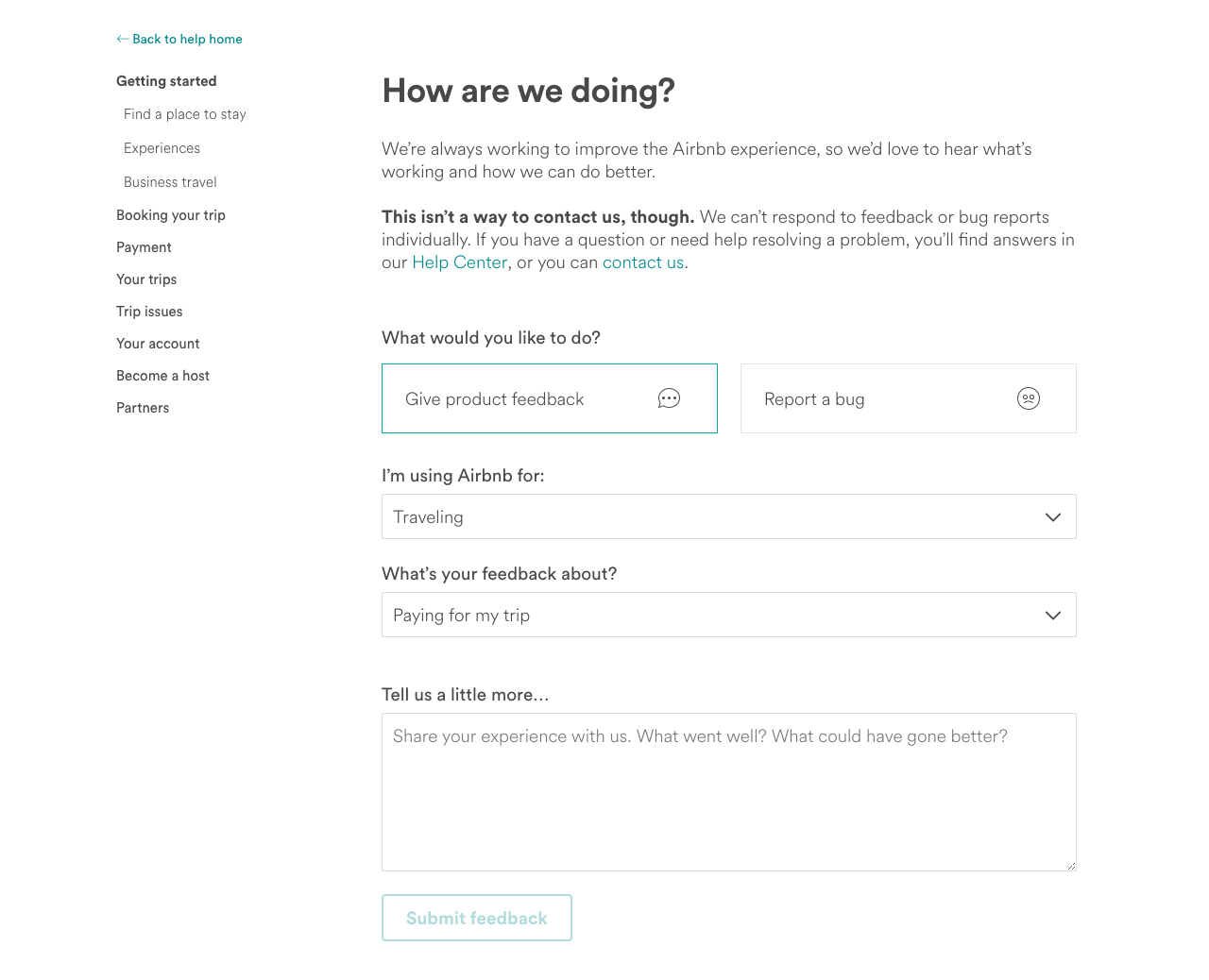 What do we learn?
Connect with your customers

Use simple, friendly language

Cover all the basics
Deploy a Mobile Survey Tool to Increase Survey Response Rates!
Creating the perfect surveys in great templates is difficult. But, with a robust mobile survey tool, such as ProProfs Survey Maker, you get a platform where you have multiple templates to choose from and create branded surveys easily. You can also optimize surveys to create exceptional mobile surveys.
Increase survey response rates with ProProfs Survey Maker – go for a FREE trial today!
Do you want a free Survey Software
We have the world's most versatile survey tool starting at $0