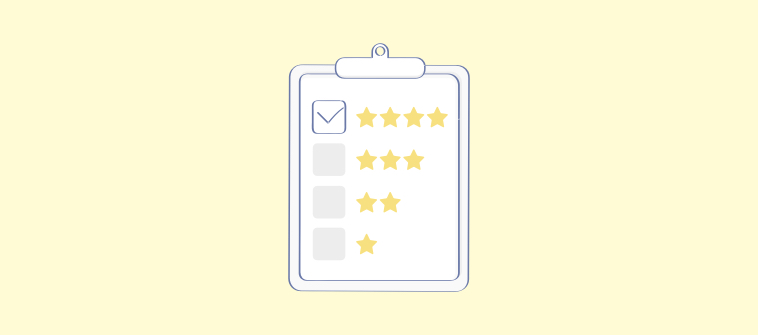 There is nothing more effective than to create a customer survey when it comes to knowing if your customers are satisfied with your products and services. It gives your customers a chance to voice their concerns and praise or criticize the offerings that they're dealing with.
Using surveys to gain feedback and insights from your customers has been a trend for quite some time now. It's obvious the information extracted through surveys enables us to create a more customer-centric experience that has a positive impact on customer retention and profits.
Creating a Useful Customer Survey:
You don't have to be an expert in creating an ideal customer satisfaction survey form since there are a number of survey software options available online that can help. If you search online, you will find many sample customer satisfaction survey questions, articles and guidelines about survey methodology, but if you are looking for the best customer survey tips that will help you in creating the finest survey, here are some:
The longer your customer feedback survey is, the lower the response rate will be. Longer surveys increase the abandonment rate. This is when respondents begin selecting their answers without thinking just to complete the survey quickly. The more questions there are, the less time customers spend in reading and answering each question.
When creating a customer feedback survey, keep your questions as crisp as possible. Some descriptive words and phrases may interject bias into your questions or mislead the respondent in the direction of a particular answer. So, it is better to scrutinize adjectives and adverbs in your questions. If they're not needed, take them out. To understand better, take a look at the following customer survey questions:
Q.1 – I saw you were having difficulty with the navigation. What happened?
Q.2 – Why did you find difficulty with the navigation?
Q.3 – What was easy or difficult about reaching here?
Among these three questions, the third one gives you a more reliable response. The first two questions are leading – meaning they include or imply the desired answer in the phrasing of the question itself.
---
Read more: Tips to Avoid Leading and Loaded Questions
---
Line up Specific Questions Only

:
Be specific in order to gain accurate insights. For example, this question would be far too general: "How much time does it take for you to file your taxes?" There are a lot of factors to consider like gathering receipts, filling out tax worksheet from your accountant, figuring out deductions, mailing the paperwork to the accountant and signing the return before it gets filed. That's too much information you are asking your customers to process while they're taking your survey.
Be Clear with the Purpose:
The clearer you are about your purpose, the better your results will be. Ask these questions which can act as the starting point for an effective customer survey:
Why are you conducting the survey?
What is the scope?
Who do you want to respond to it?

Use a Survey Maker Tool:
An efficient survey software or a survey maker tool supports advanced features such as response grading, detailed survey stats, multiple question types, cross-device compatibility, survey embedding facilities, etc. You can create a survey tailored to the needs of your respondents and get detailed reports that help you to accurately interpret the results.
---
Must Read: Top 20 Online Survey Software of 2020
---
Create a Mobile-Friendly Survey:
In today's smartphone savvy world, you can reach more customers if you create mobile-friendly surveys that are designed to work on any smartphone device or browser. Mobile phones enable you to capture the customer experience while it is still fresh in their memory and collect valuable insights. Ensuring that your survey is mobile-optimized will create a better experience for your customers and improve response rates.
Choose the Right Platform:
The best place to implement customer surveys is the point where customers interact with your company. These customer platforms include social media, trade shows, customer service calls, sales calls, an online shopping cart, etc. But make sure the purpose of your survey is relevant.
Ask Only One Question at a Time:
Take a closer look at your survey questions to check if they have the word "and"— it can be a red flag that indicates your question has two parts. For example, "Which of these cell phone service providers has the best customer support and reliability?" In this case, a respondent may feel that one provider is more reliable, but another one has better customer support!
Speak Your Respondent's Language:
Make sure you speak the language and terminology that your respondents will understand. Keep words as simple as possible and avoid technical jargon. However, there's no need to oversimplify a question to the point that it may distort the question leading to misinterpretation.
Keep the Conversation Going:
Do not assume that your job is done once your customers have completed the survey. The next step for your company should be to close the loop. Reaching out to customers who have provided feedback is one of many strategies that improve customer loyalty and catch skeptical customers before they become detractors. Closing the loop will also give your employees a unique opportunity to see the company through the eyes of the customer, and to see how their own roles fit into the larger company strategy.
Do you want a free Survey Software
We have the world's most versatile survey tool starting at $0