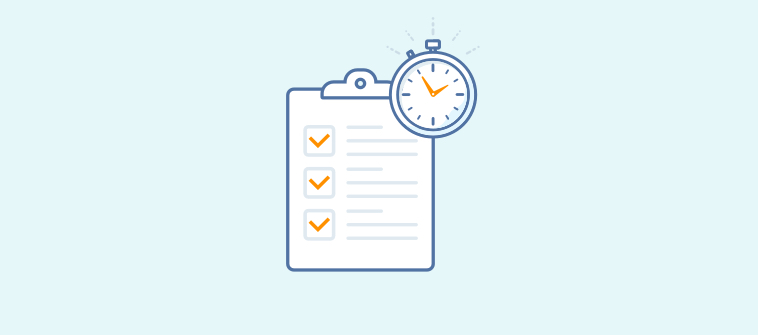 Surveys are the most convenient and the best way to collect feedback about a product or service. However, while it may seem easy to get respondents to take the survey, it is not so in reality. About 75% of online surveys fail to get their minimum anticipated response rate. As an online surveyor, you may want to improve your response rate. A good response rate for your survey is no less than a badge of honor. But, the big question is how to get your potential and existing customers take your survey. Before we answer this question for you, let us look into the reasons why people participate in surveys:
Your target audience responds when taking the survey affects something it cares for

Survey takers wish to share their opinion with those who listen
Dig in to unravel effective ways to improve your survey response rates:
Design Your Surveys Keeping Respondents in Mind

Hope you know the saying, "The first impression is the last impression". Designing your survey using a professional custom theme appeals the most to your target audience. You could use a survey software to customize the questionnaire with your logo, color, font, style, and theme. You can even insert images and videos. A well-designed and respondent-friendly survey, indeed, persuades respondents to share their views. Respondents need to feel that much effort has gone into preparing the questions. Only then will they bother to share their insights and feedback with you.
Follow the "KISS" Principle
Let's not "keep it simple, stupid", but "keep it short, stupid". The shorter your questionnaire is; the better will be the response rate. Research shows survey abandonment rises with every additional question asked. There is a direct correlation between the number of questions asked and the rate of abandonment. Ensure that you ask 10 questions at the maximum to ensure a high response rate. Asking less than ten questions guarantees the highest rate of completion.
Make Surveys Available on Multiple Channels
One of the easiest ways to reach your target audience is by sending them messages via email. But, there are chances they ignore or miss out on messages in their inbox due to any reason. So, it's better to post surveys on your social media pages or embed them into your website. It is even possible to send them out to customers through SMS. Sharing a survey on social media and elsewhere becomes easy when you employ a survey software. Respondents enjoy participating in Facebook polls since doing so lends them a sense of social belongingness.
But avoid spam by mapping survey responses to your marketing automation platform, and exclude those who have already answered the questionnaire before.
Increasing Response Rates with Device Compatibility
Markets worldwide have witnessed an extensive smartphone penetration over these years. This implies that mobile phones serve as the primary tool to conduct surveys. Surveyors can expect up to 40% of responses from smartphones and this percentage is likely to increase in the years to come. Professional Survey tools enable you to build device compatible surveys that work on multiple devices such as mobiles, laptops, iPad, and desktops.
Set up Branching
As a surveyor, you need to understand the relevance of setting up skip logic (branching) for your survey. Customize surveys to eliminate questions that you feel are irrelevant for certain segments of your respondents. They can, thus, complete your survey faster. The first step is to create a survey and then enable the skip logic option. Skip logic can only be done with "choose from list" and "multiple choice" question types. Professional survey tools lend you the option to implement logic rules as well as multiple paths into your surveys. Keeping the questions relevant to responders helps a great deal in improving response rates.
Offer Incentives to Encourage More Participation
It is a harsh truth, but you can't rely on goodwill alone to persuade respondents to take your surveys. It is better to offer incentives, which can boost response and completion rates. Your target audience may take the trouble to participate when lured with gift cards, discounts, and raffles. Cash incentives help to increase response rates too. Incentives you offer to your target audience segment should entice everyone, which could be an Amazon gift card.
However, if you have no budget to offer any incentives, share the results with your respondents. Sharing the result makes them feel their opinion concerns you. Further, they start believing that you may act on their suggestions and feedback.
---
---
Send Reminders to Your Respondents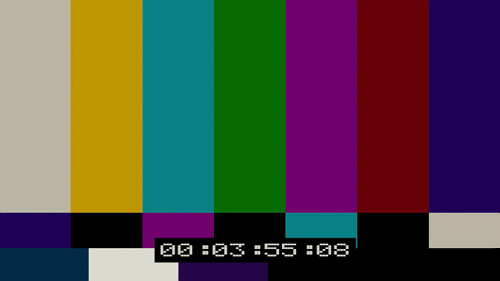 It helps to send reminders to your target audience. Respondents need to feel that their participation matters to you. A simple reminder sent to people who fail to respond even after a few days leads to 50% lift in survey completions. This means if the response rate is 10%, reminder increases it by up to 15%. Refrain from using the word "reminder" in the subject line, as this reduces the interest to open the email. Use email subject lines such as "We value your opinion" or "Another chance to provide your feedback".
Conclusion
More responses you collect, more accurate will be your analysis. With more number of responses, not only do you learn better about your target customers, but also accurately identify and analyze data trends. For example, if only 50 people take your survey, then there are high chances of regional bias and one-off incidents influencing your outcome. But if 100 people share their opinions, you can be sure of accurate analysis. This way you can generalize your target market's buying behavior, tastes and preferences, habits, and much more. Designing a survey by utilizing a professional survey tool helps in gathering a large number of responses and increasing response rates too.